The NYE fashion recipe
The NYE fashion recipe
This year and a decade are over, so it is time to celebrate. Therefore, I created my New Year's Eve fashion must-haves (my recipe). By the way, you can use this fashion 'recipe' for an upcoming party too.
Glitter & bold nails
Don't be surprised if I talk much about silver clothing and sparkly things. Here I am wearing glittery nails and on the other photo, I have colored french manicure. You can never go wrong with shiny or colored nails.
Links to some glitter polishes: here / here / here / here
The perfect NYE dress
When I think about the perfect dress, I always envision silver, sparkly or black satin or velvet dresses. In these pictures I am wearing the Birdie dress by Weekday, it is a long-sleeved midi dress which I paired with white strappy heels. Here I focused on light makeup and the colors black and white. By the way, the dress is also available in silver. 😉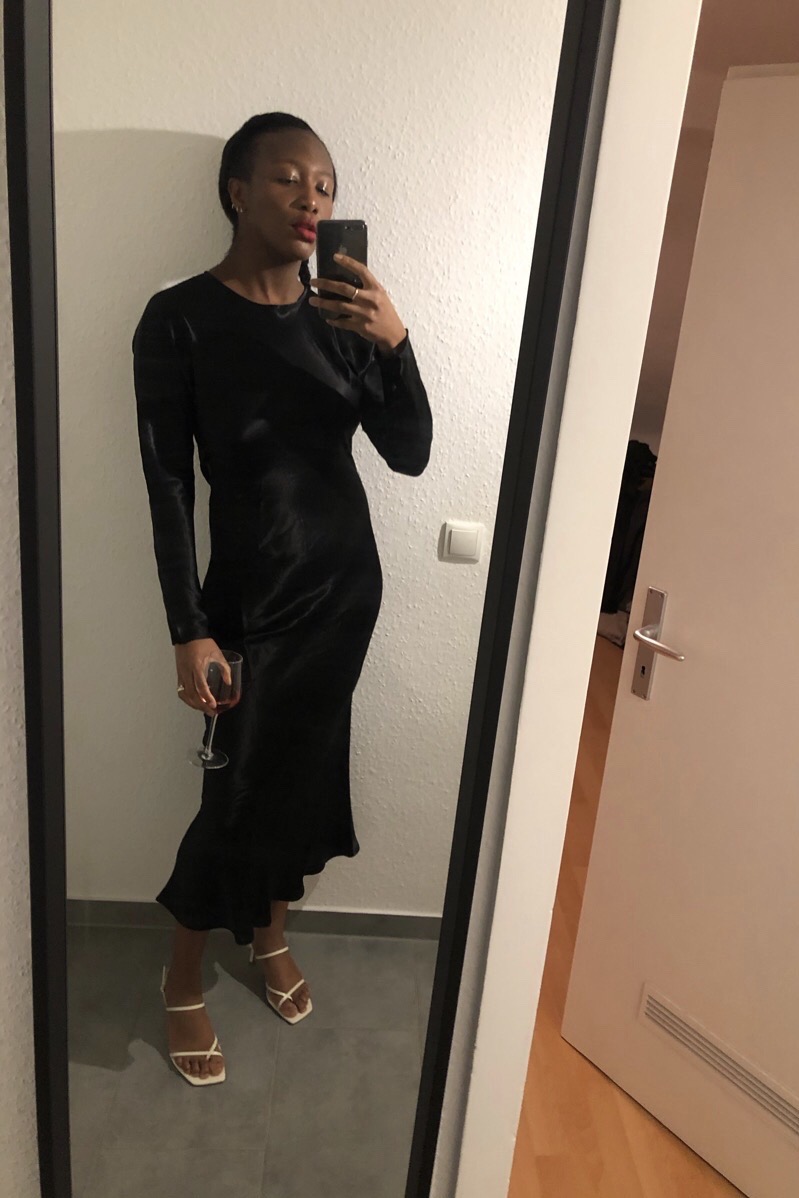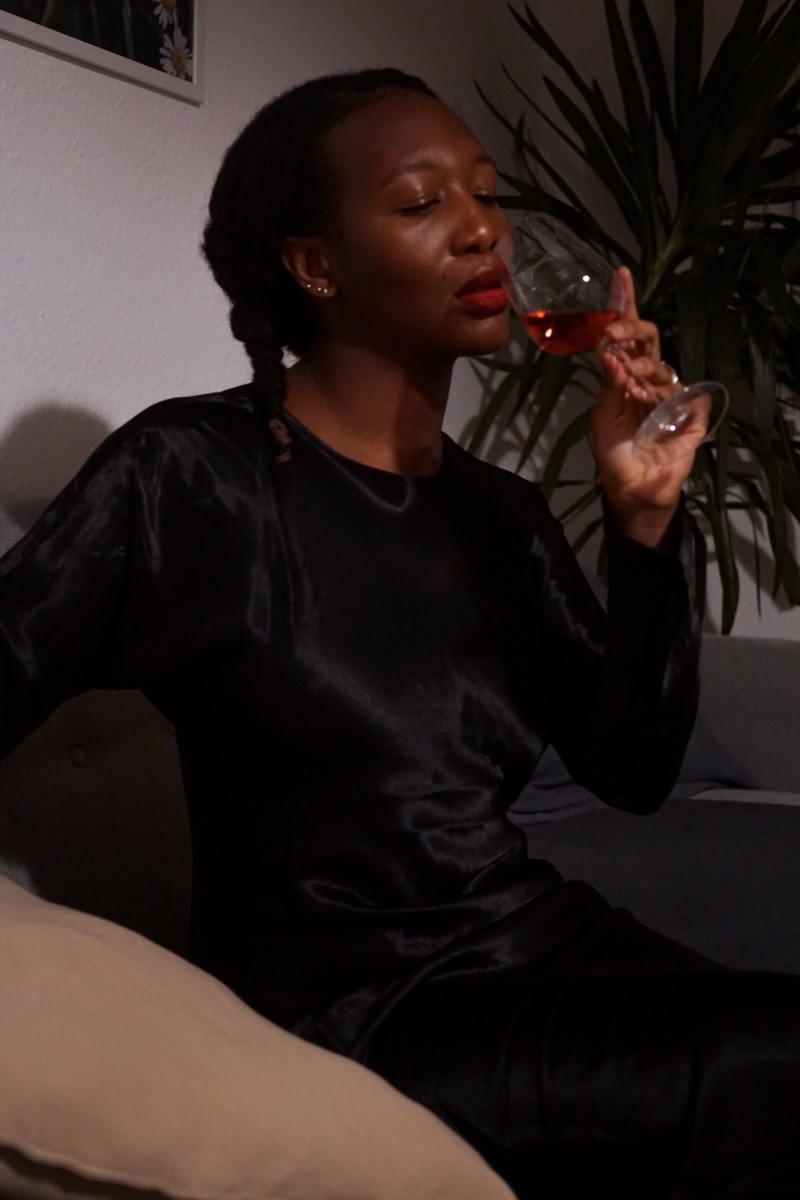 More dresses: here / here / here / here
Glitter stockings
Glitter stockings can make a simple, minimalistic dress or skirt interesting and party appropriate. And since everything's about glitter.. why not?
Glitter tights: here / here / here / here
Bold eye makeup
You can never go wrong with bold eye makeup. Here's one where I focused on the color blue. Also, this blue eye shadow is by Essence in 06. And a few weeks ago I created a gold smoky eyeshadow look which I featured on this previous blog post. I have been playing with different makeup looks lately and I really hope I can inspire you with yours. 😉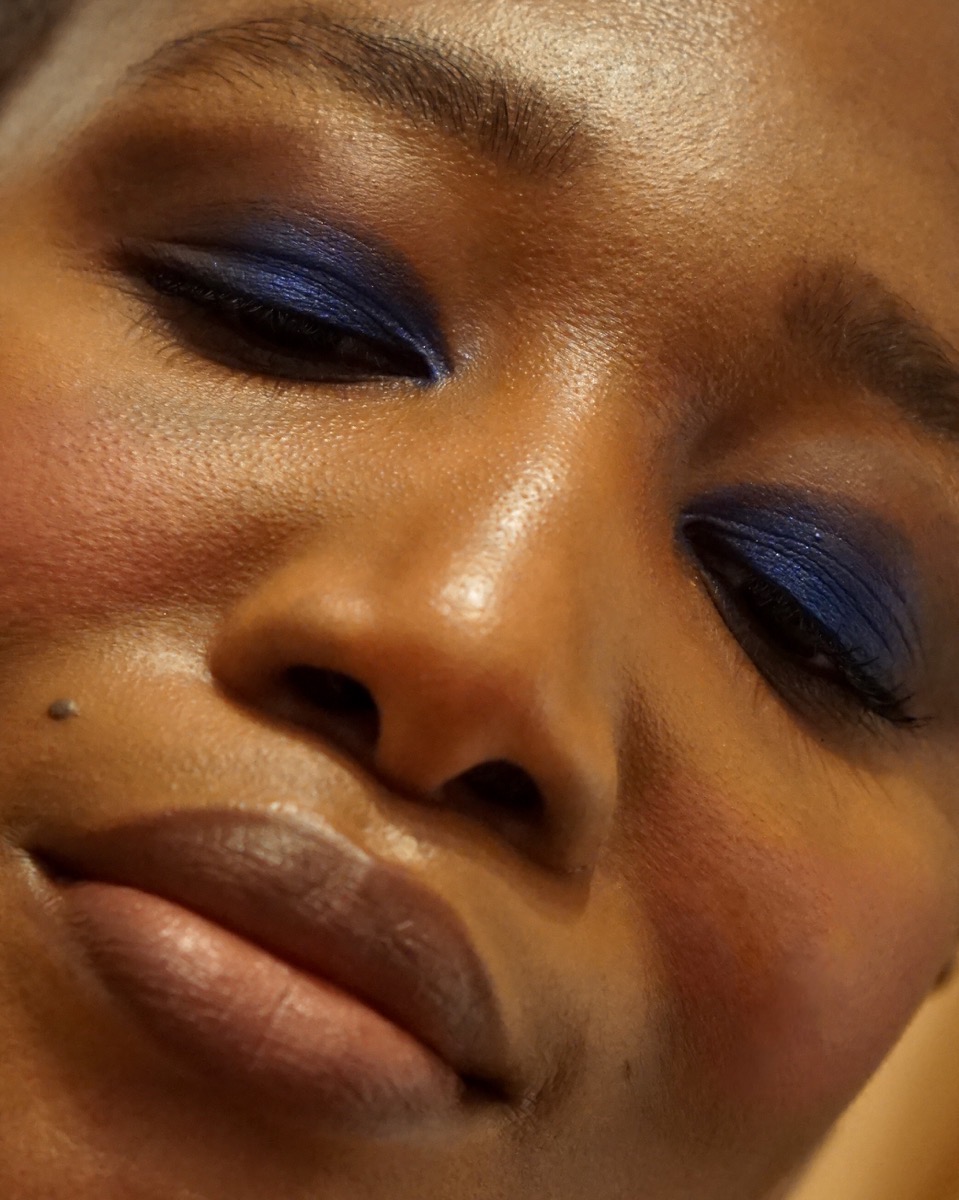 Gold jewelry 
If you are not a makeup person or you just happen to love jewelry (and makeup). Then you can always accessorize your outfit with your favorite necklaces, earrings or rings. Here I am wearing a vintage wave necklace. And this square pendant necklace by oNecklace. Besides, they offer personalized jewelry. So please check them out!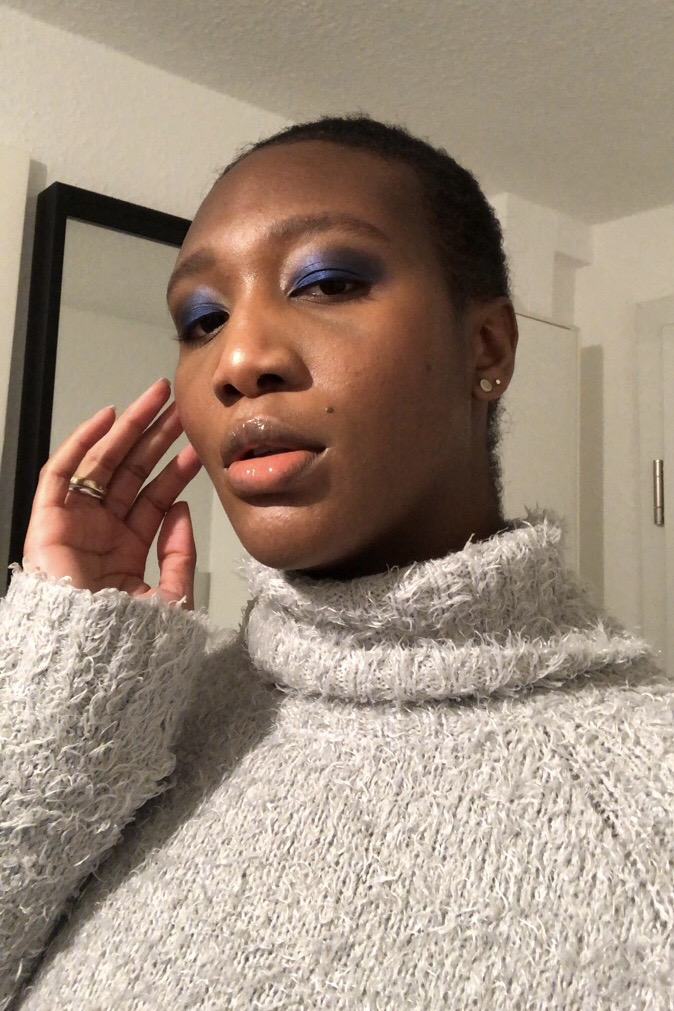 Here I am wearing personalized earrings by oNecklace too ;-).
NYE shoes
I don't really go crazy with shoes when I wear a dress, I either go with black ankle boots or sandals. And if my outfit is on the simple side I would go with sparkly shoes or wear bolder colors.
Party shoes: here / here / here / here
Mini bags
What will an NYE fashion outfit be without the matching bag? Here are two bags that I love so much. Both are very similar and can be worn on the shoulders and are made of nylon and therefore durable. Also, I think mini bags and baguette bags will stay in 2020 and will not go anywhere. And if you want your bag to catch everyone's attention, you can always go with a sparkly one.
How many times have  I said sparkly or glittery? Hehe 😉
Baguette bags or sparkly bags: here / here / here / here
I hope I could inspire you for your own NYE look.