The midi dress you need in your wardrobe!
With a midi dress, you can't go wrong because you can show the right amount of legs (if you want) and be classy and elegant at the same time. Furthermore, it is the perfect dress to sit at a cafe and sip some coffee or just having a cozy picnic day with friends. You can easily dress it up or down with flats or heels. And if it is colder outside grab a jeans jacket of your choice or a good old cardigan. I always go with my beige cardigan by H&M because it goes with everything. Lastly, with knowing all that and its versatility, every girl definitely needs a midi dress in her wardrobe.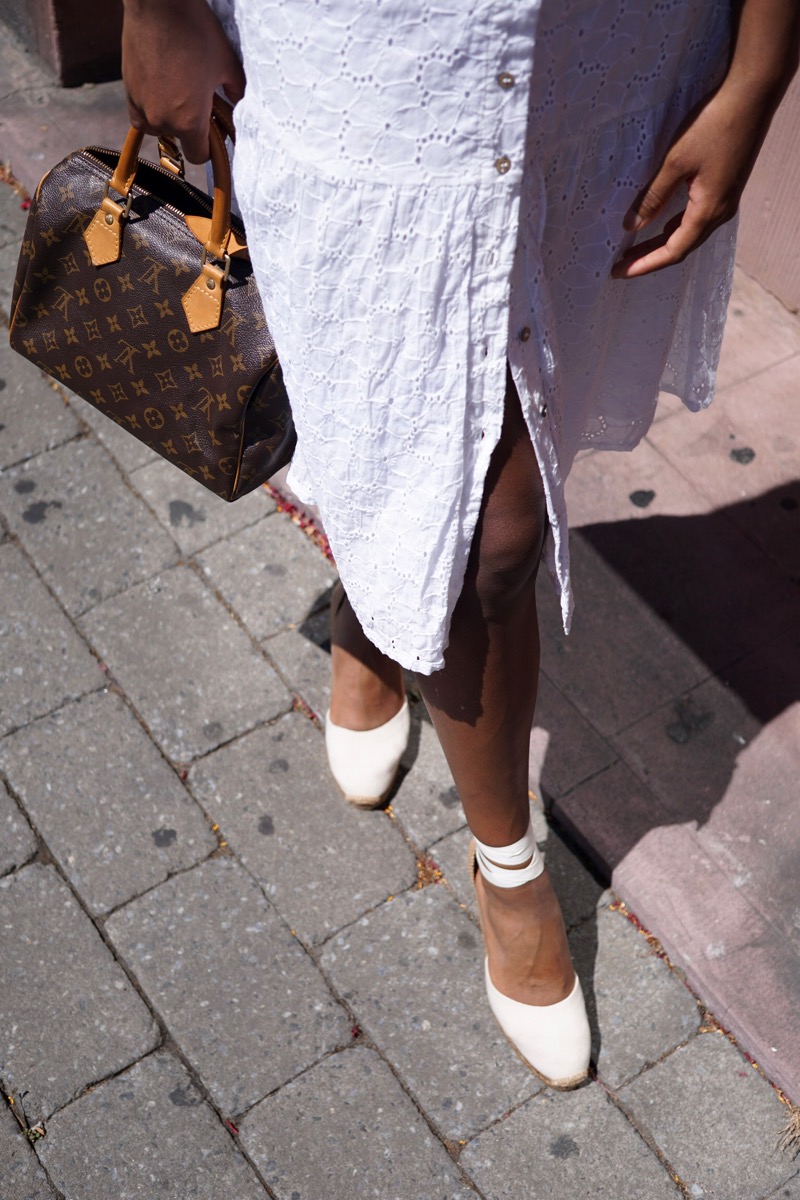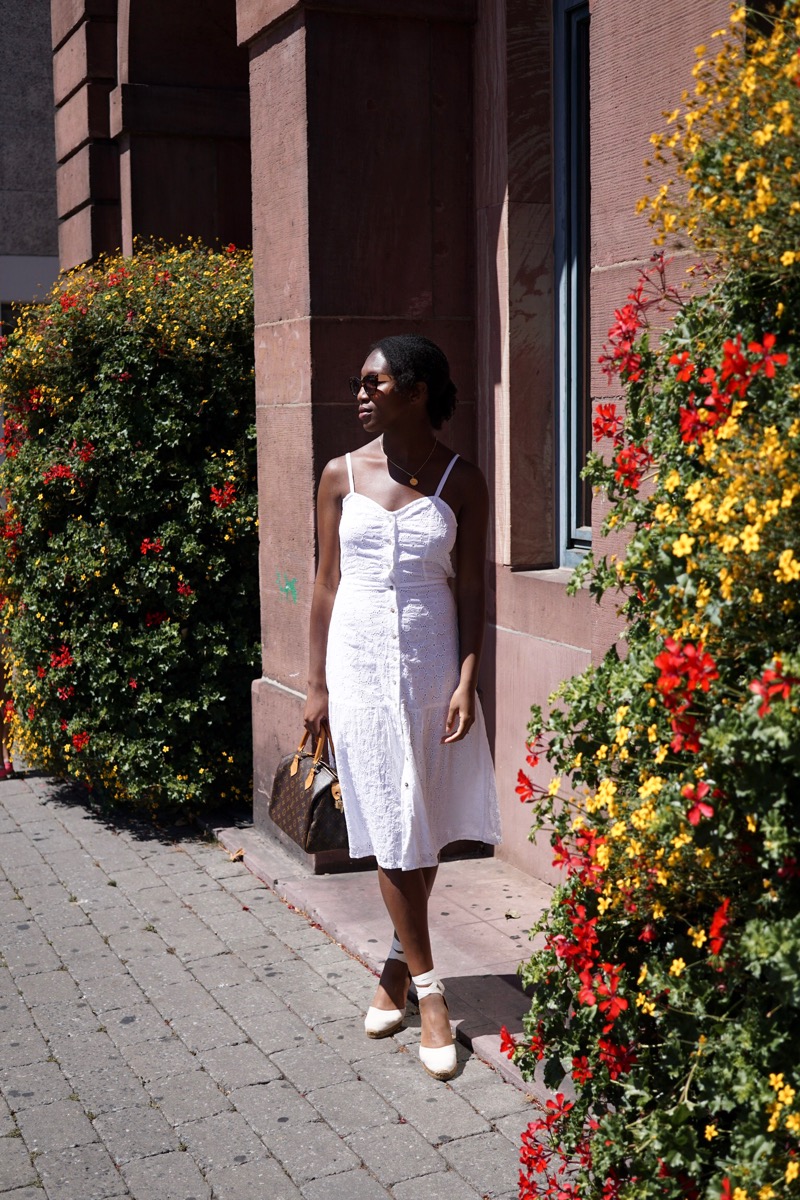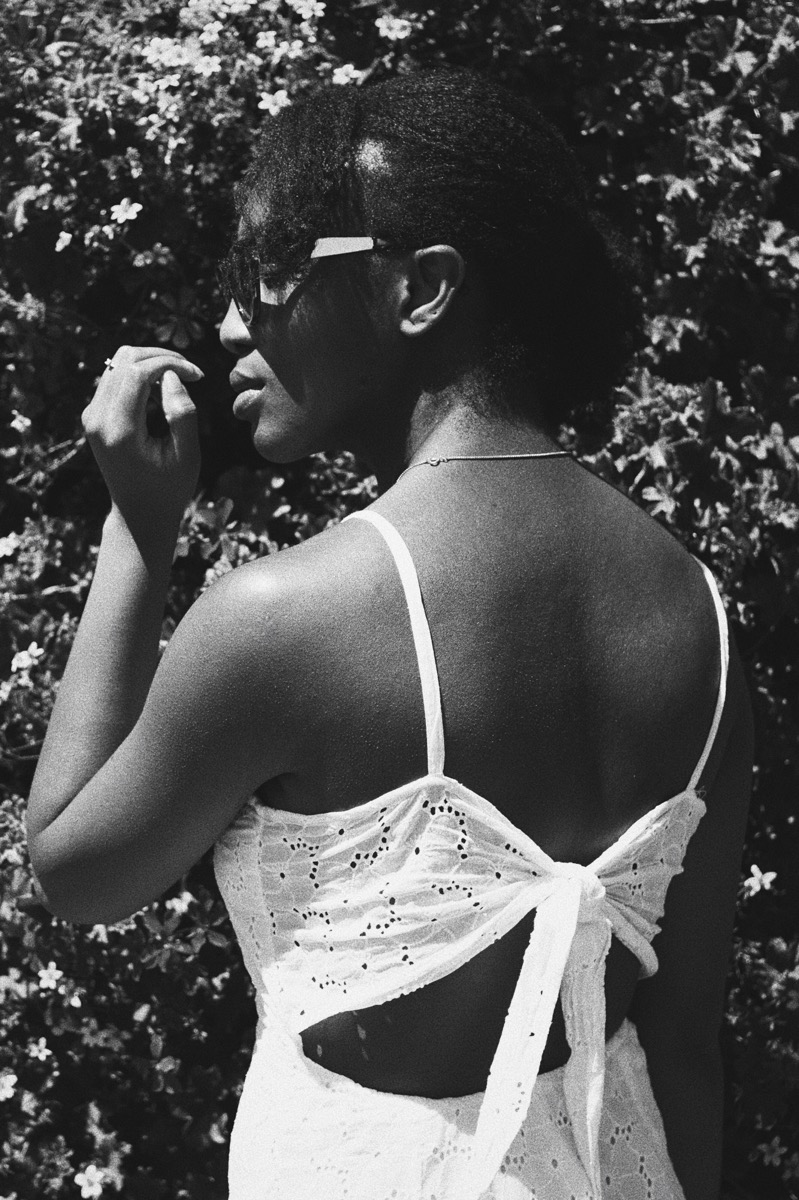 I think I've finally found the perfect midi dress because I love the embroidery style. Also, the most interesting detail is the tie bowed back detail which you can see in the pictures. For the outfit, I unbuttoned the tortoiseshell buttons to show some more leg. I carried my lv speedy bag and I finished it off with my new wedge espadrilles by Castaner.
I linked you the best midi dresses with different styles, silhouettes and colors that you need in your wardrobe.
SHOP MIDI DRESS: