Festive makeup
Festive makeup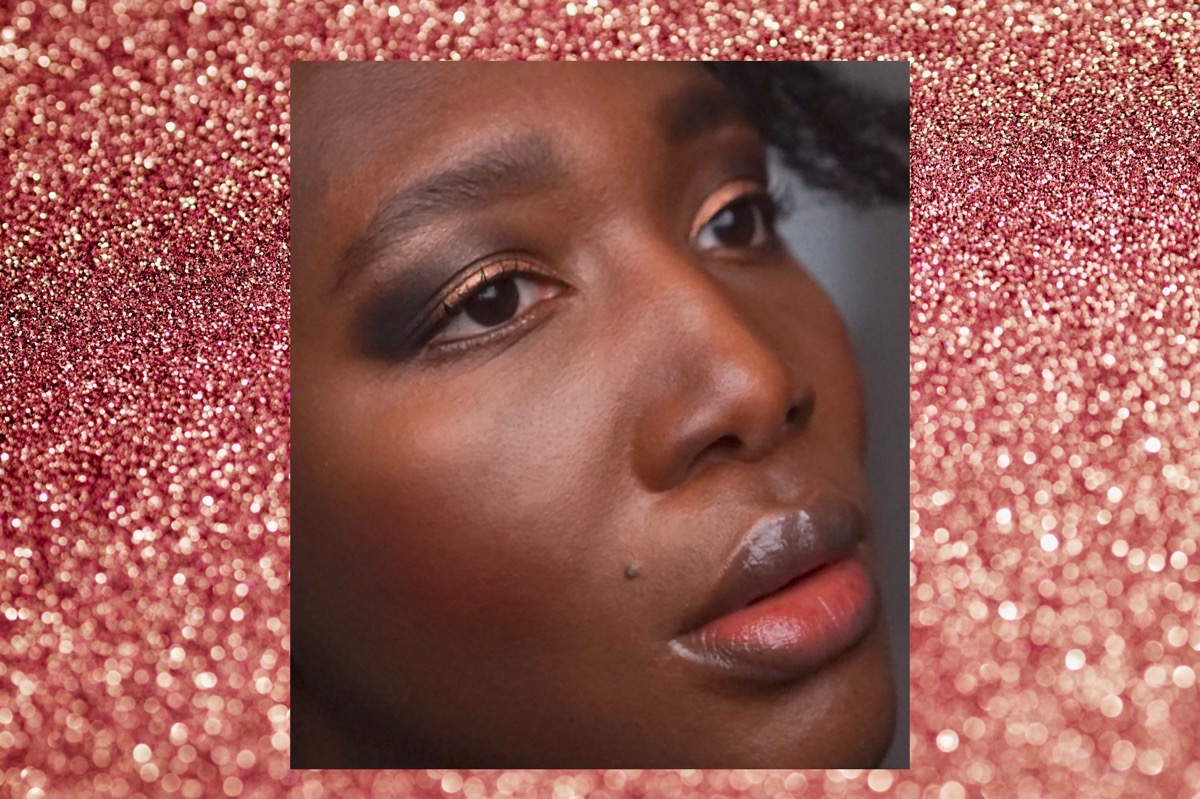 Background photo created by freepik – www.freepik.com
The festive season is my favorite time of year because I get to spend it with my loved ones and eat delicious food.
Because I enjoy this season so much, here's a smokey-glittery eye makeup that I will be rocking the whole time. First of all, I apply my Nars concealer in the color 'Amande' under my eyes and around the mouth area to balance my skin tone. After that, I contour with the darker shade in the color 'Dark Coffee' and focus on my cheekbone area to give the dimension back to my face.
Then I apply translucent powder on my whole face to remove the shine and set my concealer.
Now, we are moving on to the eye makeup. Firstly, I utilize the black eyeshadow on the outer V and the crease area as the base. Then I use 'Spirit' from the Latte Palette by Bareminerals, as the transitioning color to soften the black eyeshadow that I previously applied. Furthermore, the brown color connects the brighter color that I'll use now. 'Firefly' is the bright color which is also in the palette. Moreover, it is a shimmery gold that makes every eye color pop.  I put this on my eyelid and my inner eye corner. Finally, I enhance my eyebrows with Sante's dark eyeshadow and finish the look off with a bit of brown liquid lipstick by NXY and a clear gloss on the lips.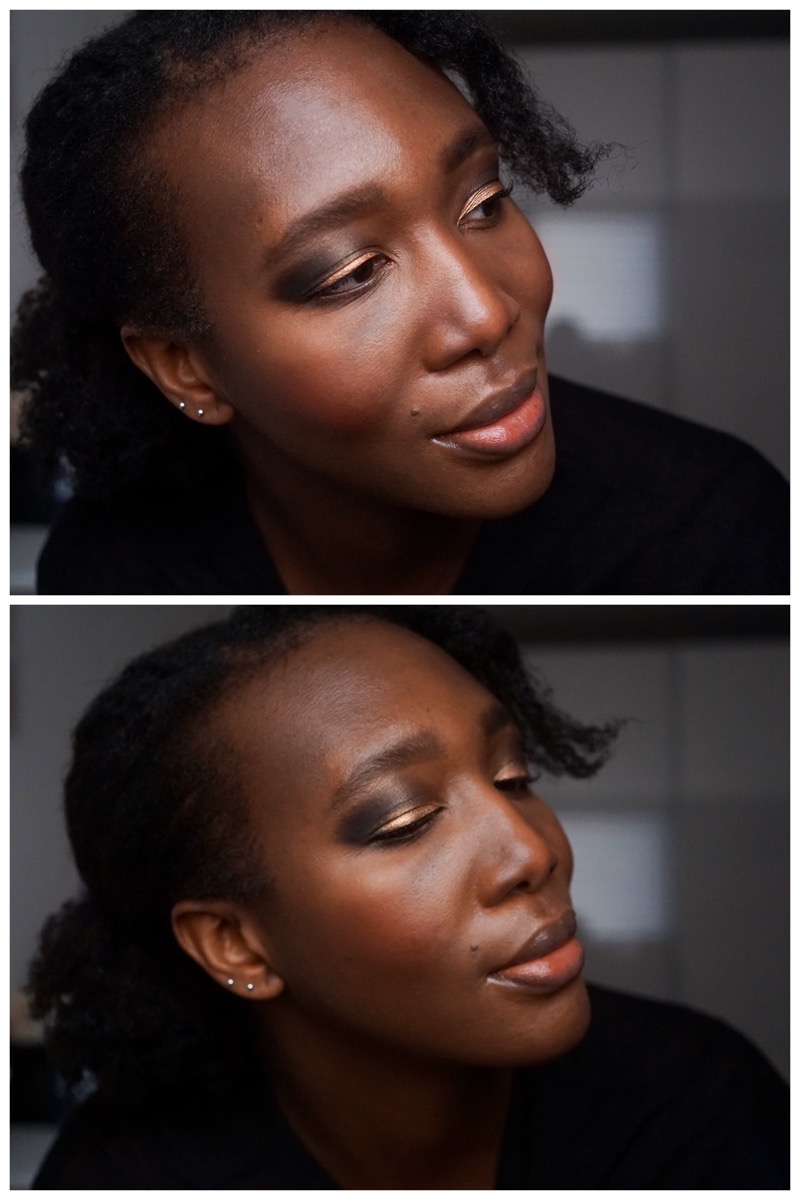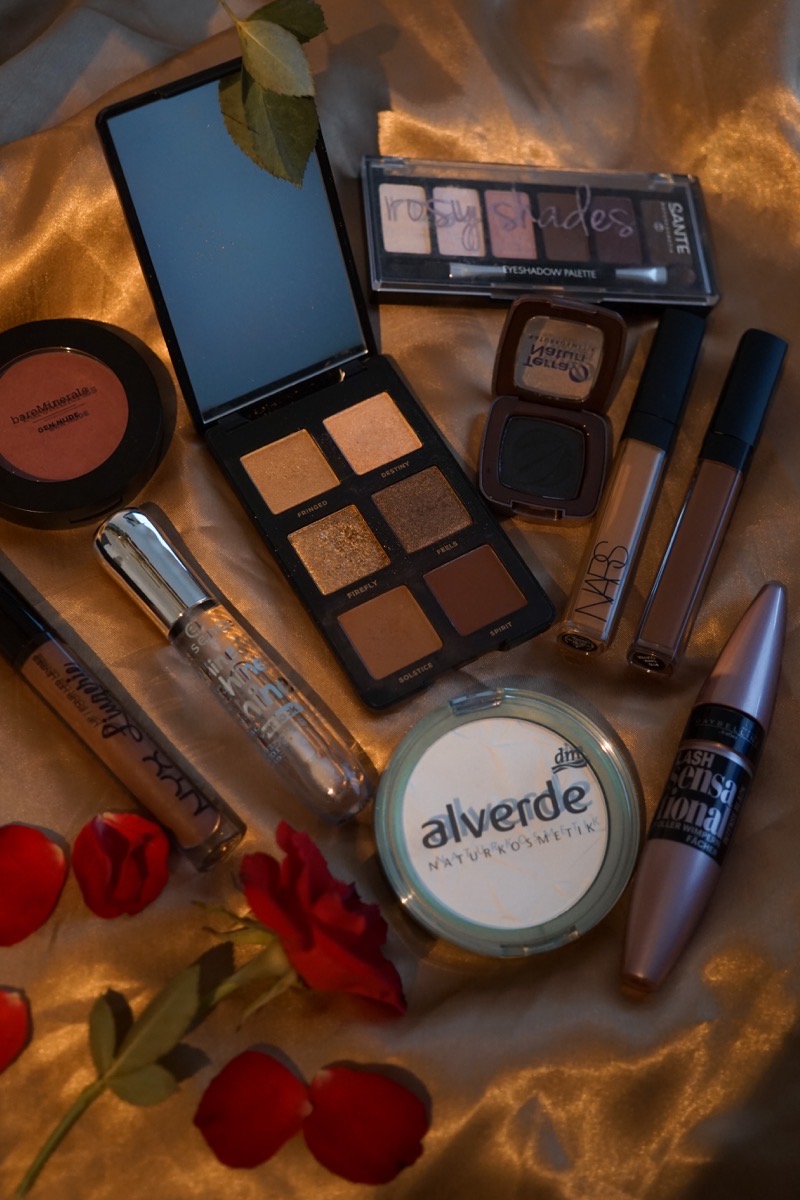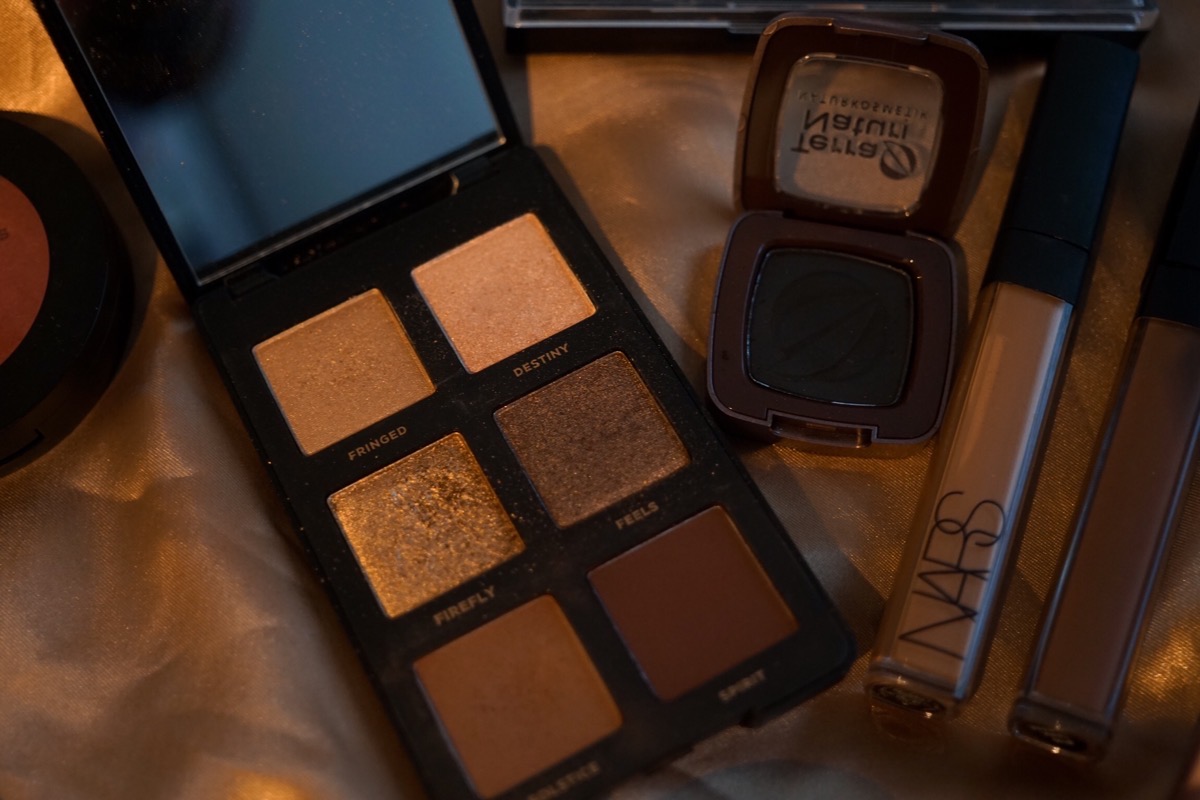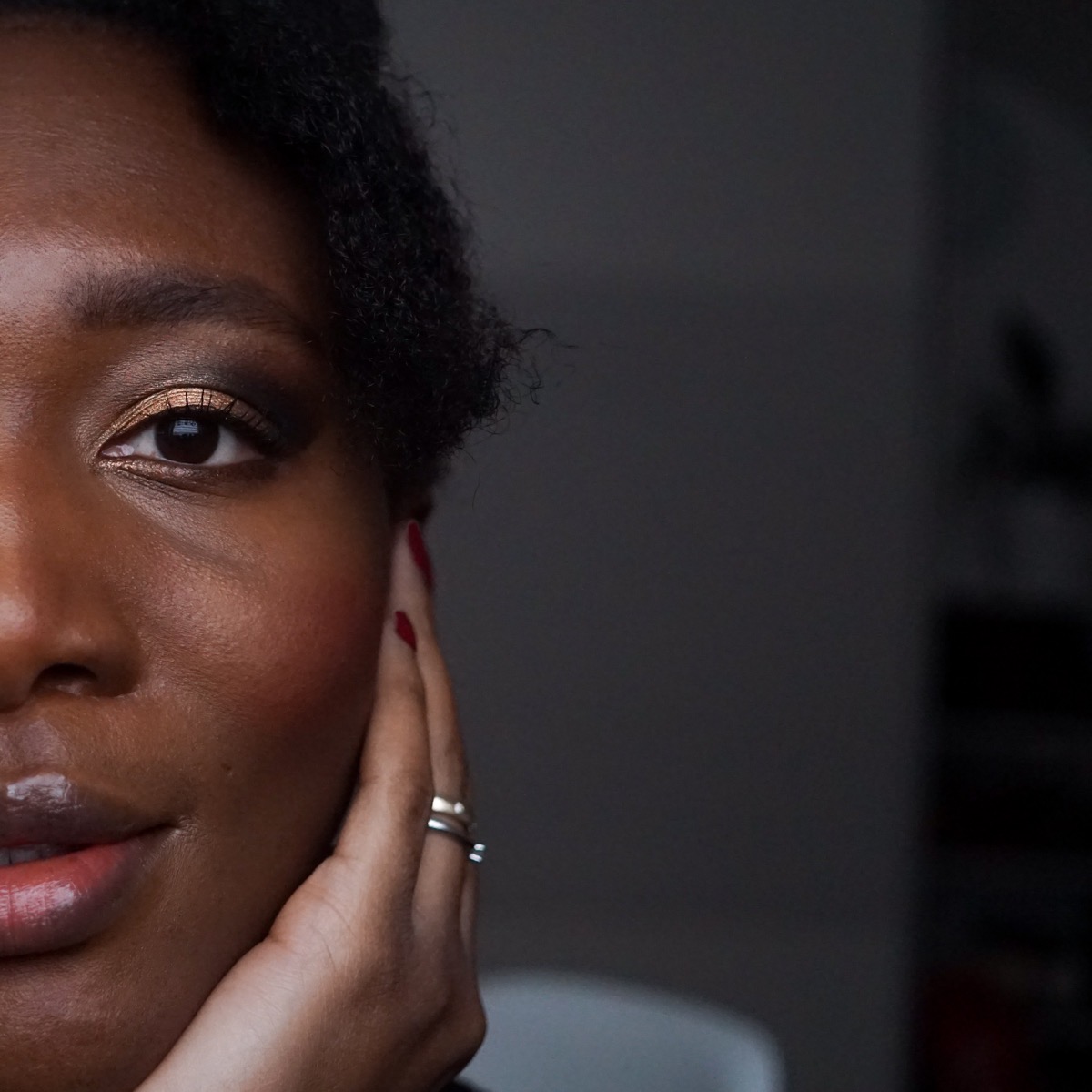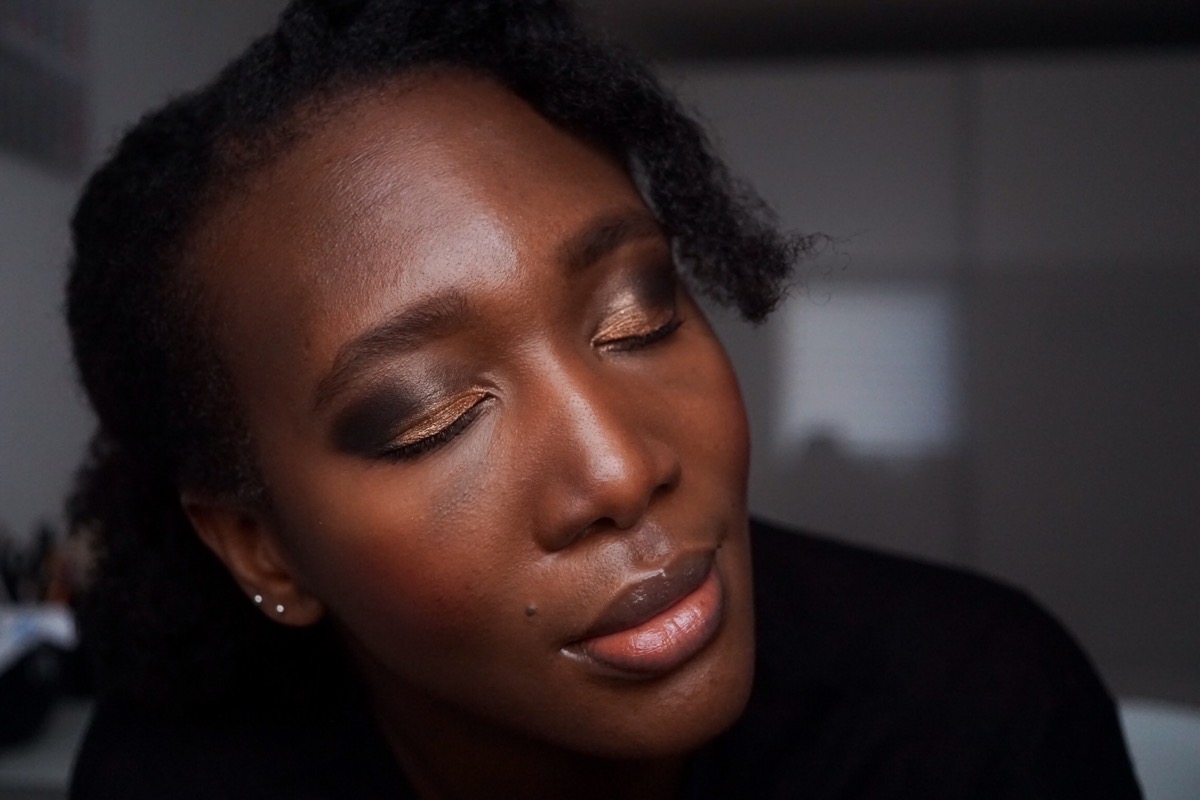 CONCEALER: Nars – Amande / Dark Coffee
EYEBROWS: Sante (Rosy Shade Palette) – dark brown color
EYESHADOW: Bareminerals (Gen Nude palette – Latte) – Firefly (gold) / Spirit (brown)
black eyeshadow: Terra Naturi – Onyx black (sold out!) /similar 
BLUSH: Bareminerals – You had me at Merlot 
HIGHLIGHTER: Bareminerals (Gen Nude -Latte) – Destiny
POWDER: Alverde – Translucent powder
MASCARA: Maybelline – Lash Sensational
LIPSTICK: NYX – Teddy & Essence clear gloss
I hope you like this festive makeup and see you in the next post!