Apple and goat cheese salad recipe
This is an easy apple and goat cheese salad recipe. It is the perfect recipe for the warmer months because it is quick, easy & includes different fruits.
Also, this salad recipe is inspired by the Le Bol patisserie in Vienna. We enjoyed the salad 'Monsieur Seguin' the most. Because of the pears, figs, kiwis and much more. Furthermore, the warm goat cheese and the typical French honey-mustard dressing made this salad so delicious. Due to the tanginess and creaminess of the both. That is why I wanted to share with you my own version of goat cheese salad recipe. Which I hope you will like. Feel free to use herbs like dill, parsley or other fruits like maracuja if you like.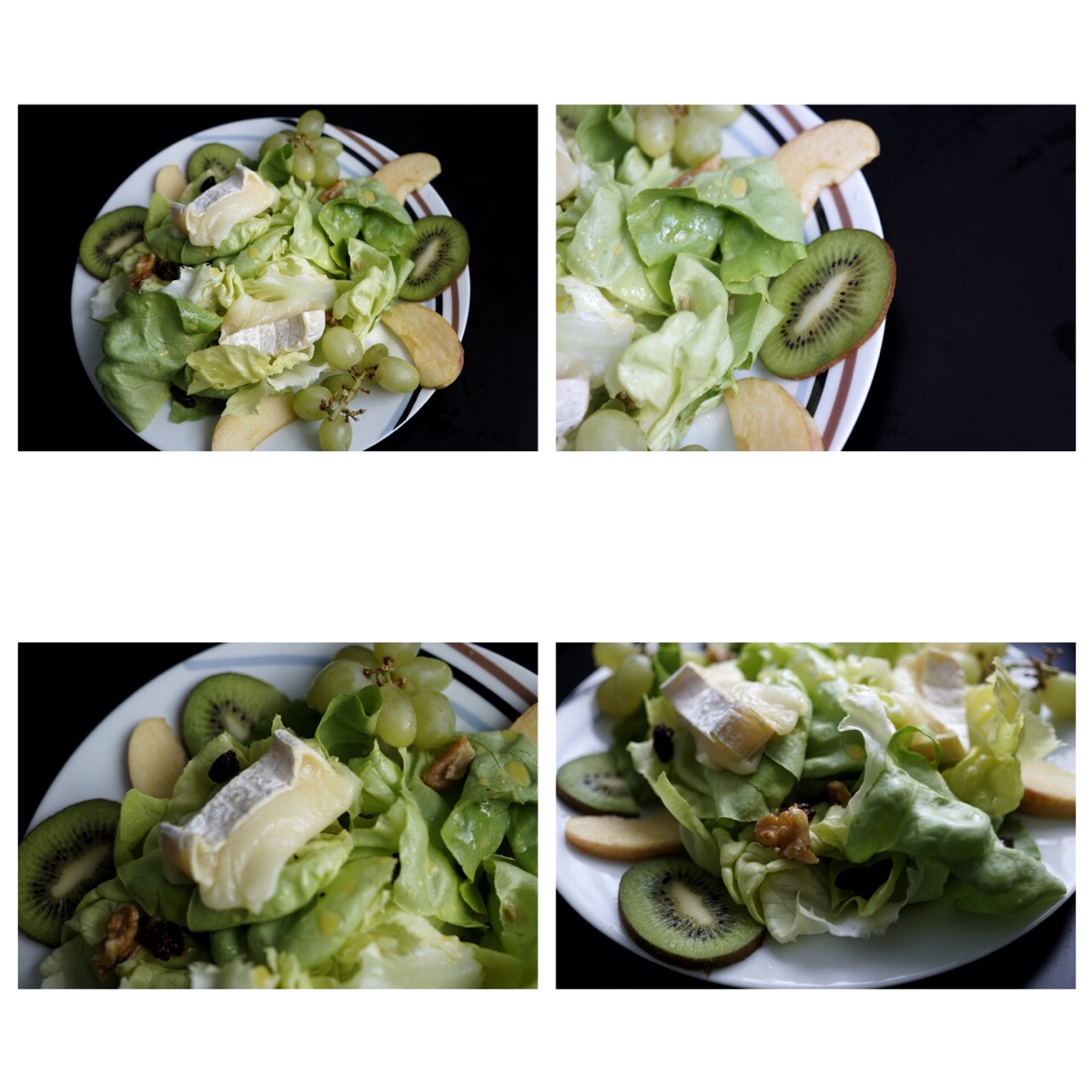 Apple and goat cheese salad recipe ( 2 peeps/preparation: 10 min)
Salad dressing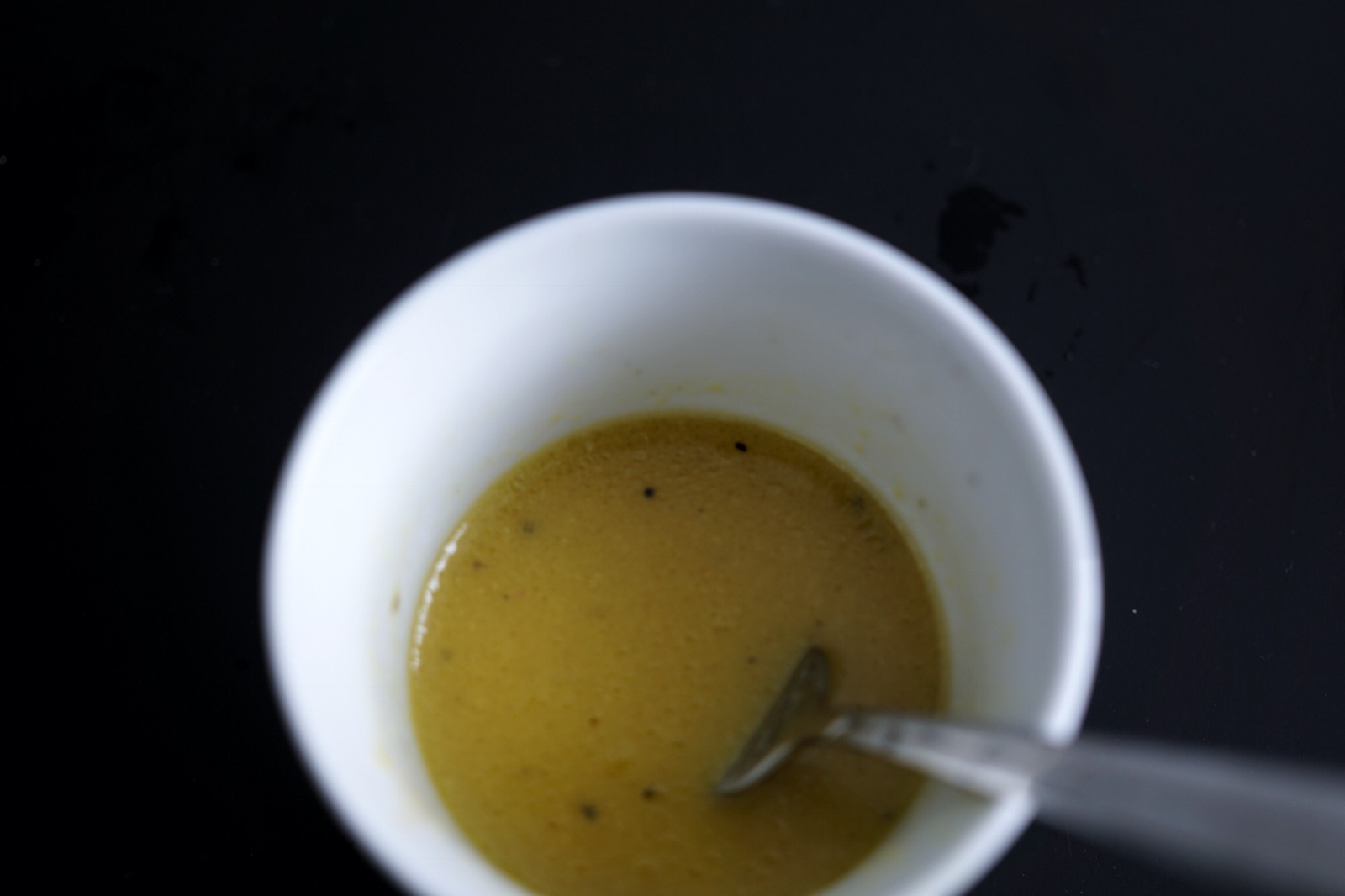 Other ingredients
250 g lettuce

 

1/2 kiwi

 

1/4 apples ( or pears)
A handful of cherry tomatoes

 

A handful of walnuts

 

A few grapes

 

10x raisins
Instructions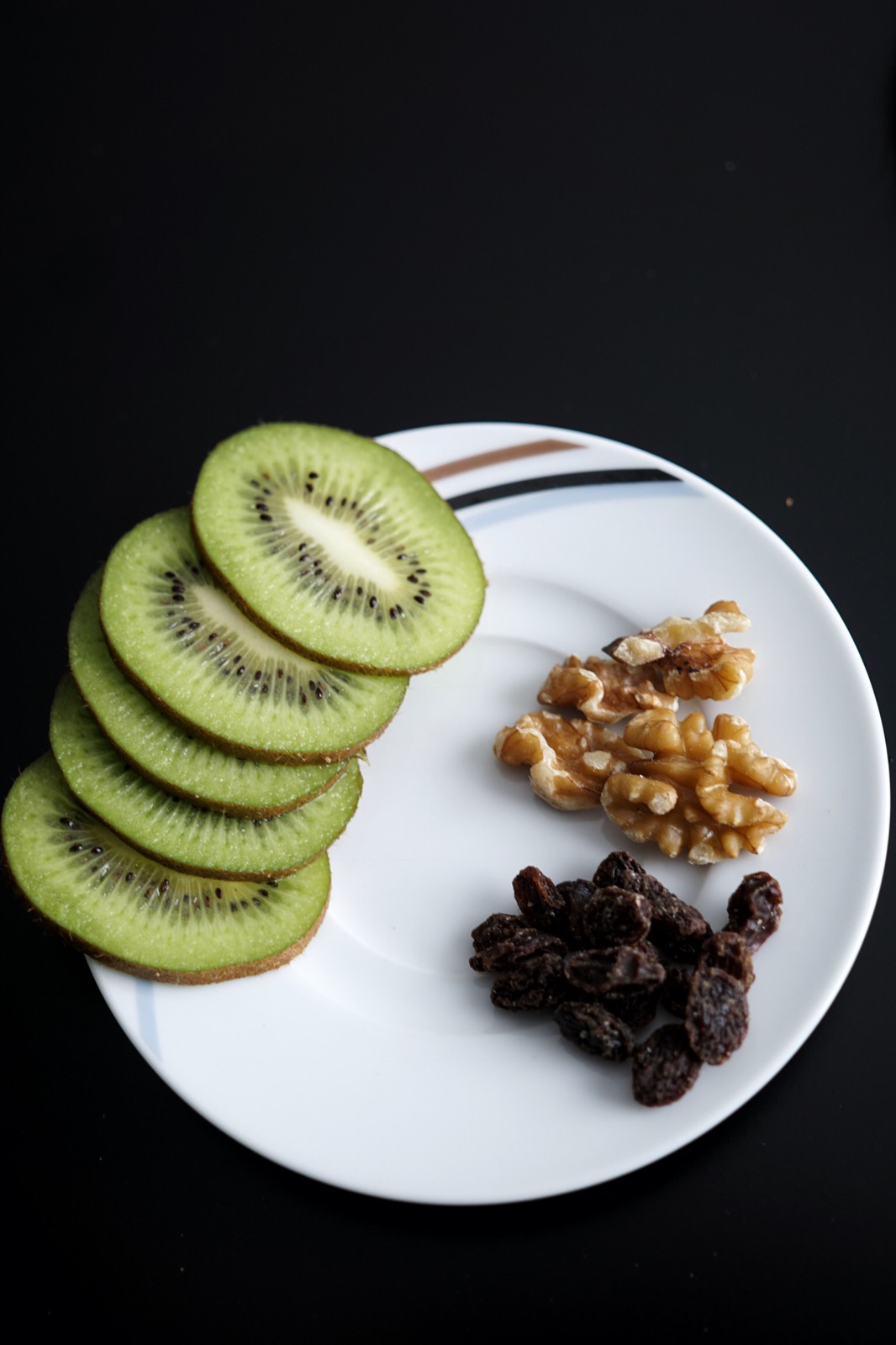 Tear the lettuce and cut the kiwis and apples to bite size pieces and keep them aside.
In another bowl mix vinegar, lemon juice and honey together. Then add olive oil slowly into the mixture until it is homogenous. After that add salt and pepper.
Place the salad on the plate, then put the grapes, tomatoes and kiwis next to the lettuce. Raisins, walnuts and goat cheese can be placed on top of the salad
By the way, the goat cheese can be added directly to the salad or can be heated briefly on the pan.
Finally, drizzle the honey-mustard dressing on the lettuce

 and fruits

Enjoy and share with friends and family! 😉