Simple Pho Chay Recipe
Simple Pho Chay Recipe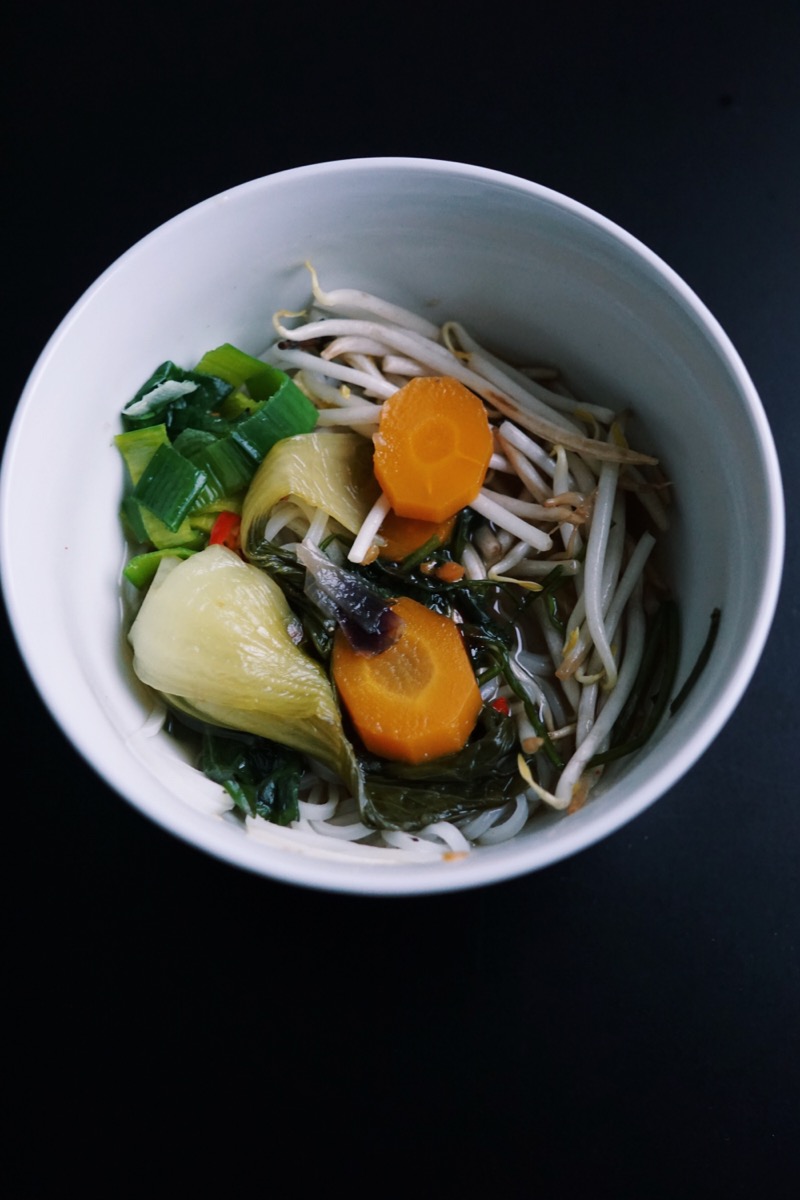 Today I wanted to share with you my own version of making vegetarian Pho soup aka Pho Chay. As the days are getting colder and we have welcomed September, I thought why not share one of my favorite soups.
Please keep in mind, that this dish is inspired by a Vietnamese cuisine and this is the way I love making my own soup.
Pho Chay is the vegetarian or vegan version from Pho Bo. Pho means soup in Vietnamese and Chay stands for vegetables.
As you might know, I always try to keep my recipes short and quick.
Ingredients for Pho Chay 2 p.
3x cloves
2x star anise
1 teaspoon of cinnamon
1x big onion
1 thumb sized ginger
2-3 x pak choi
1 liter of vegetable stock
1 teaspoon of soy sauce
lastly, some cilantro, spring onions, Thai chili, sprouts and Thai basil
Instructions for the Pho Chay
1.First of all put the spices ( anise star, cloves and cinnamon) in the heated pot and roast it a bit.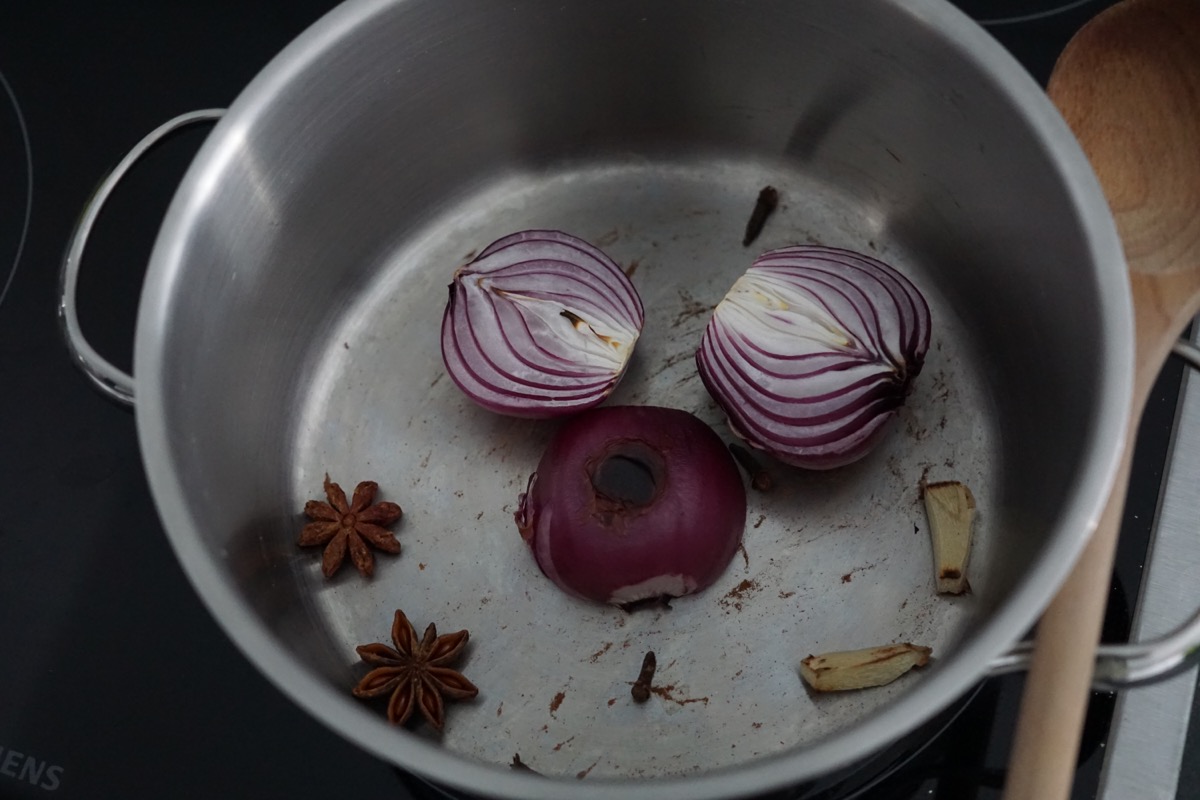 2. After that throw in the halved onions and ginger and roast them with the spices together until the color turns.
3. Then add in 1 liter of vegetable stock water and let the broth cook with the other ingredients.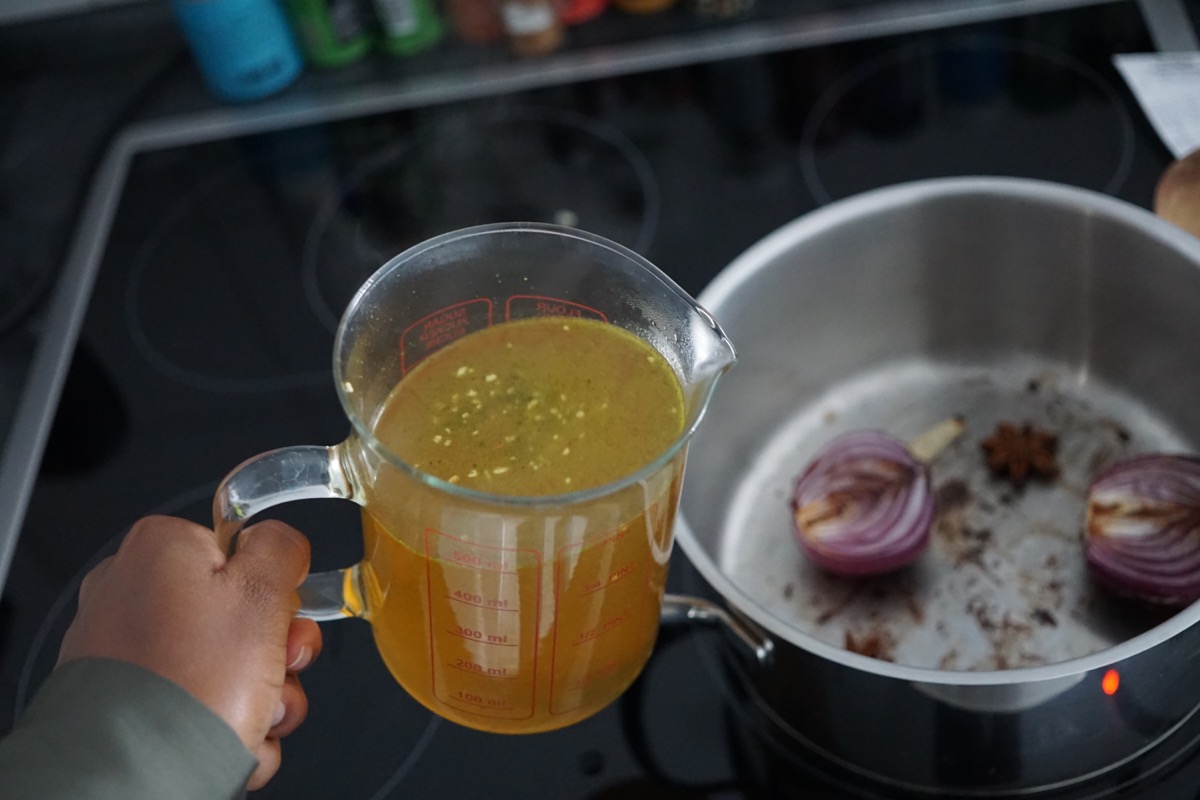 4. Now it is time to throw in the vegetables that you like – my choice: pak choi & carrots
5. Season the broth with soy sauce and let the broth simmer for 15 minutes. After that remove the spices, ginger and onions out of the broth.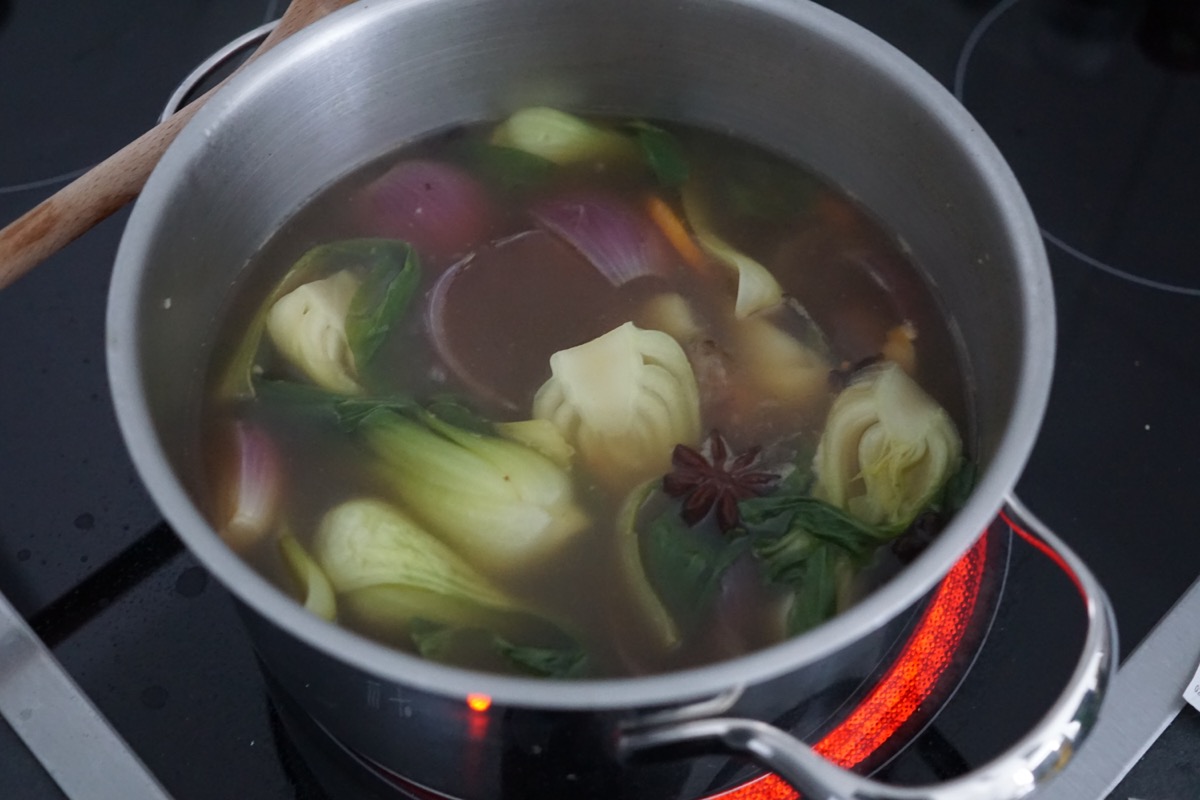 6. At this same time cook your rice noodles according to the package instruction.
7. After that take a separate plate where I add my favorites vegetables like Asian basil, sprouts, Thai chili, spring onions and cilantro.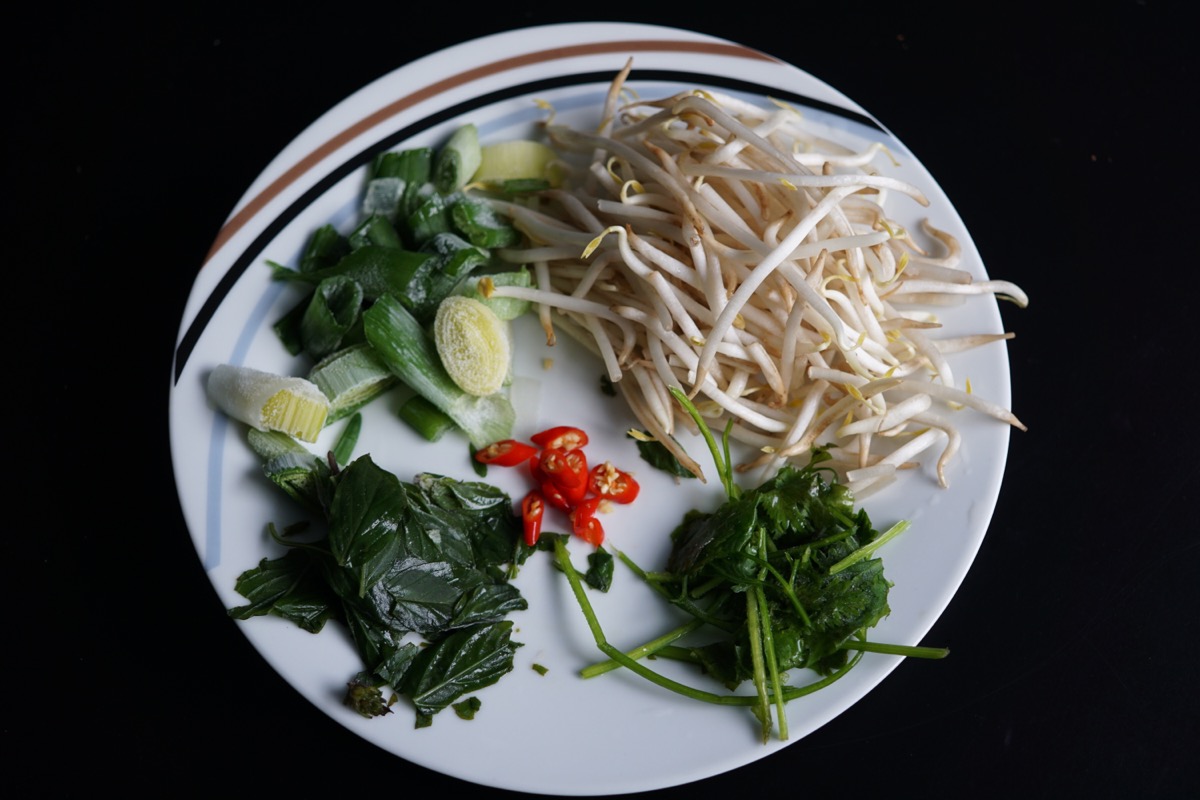 8. The final & fun part: take a bowl and put in your cooked noodles, herbs and pour in your yummy broth and enjoy!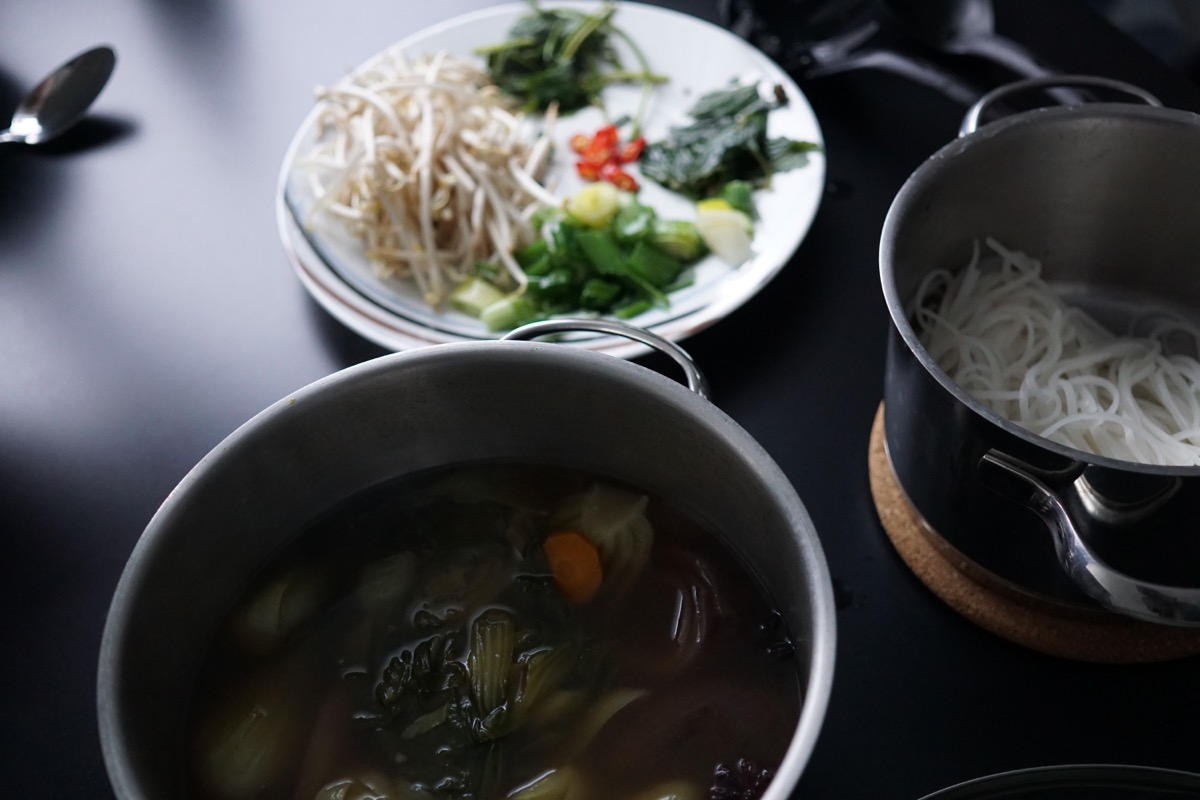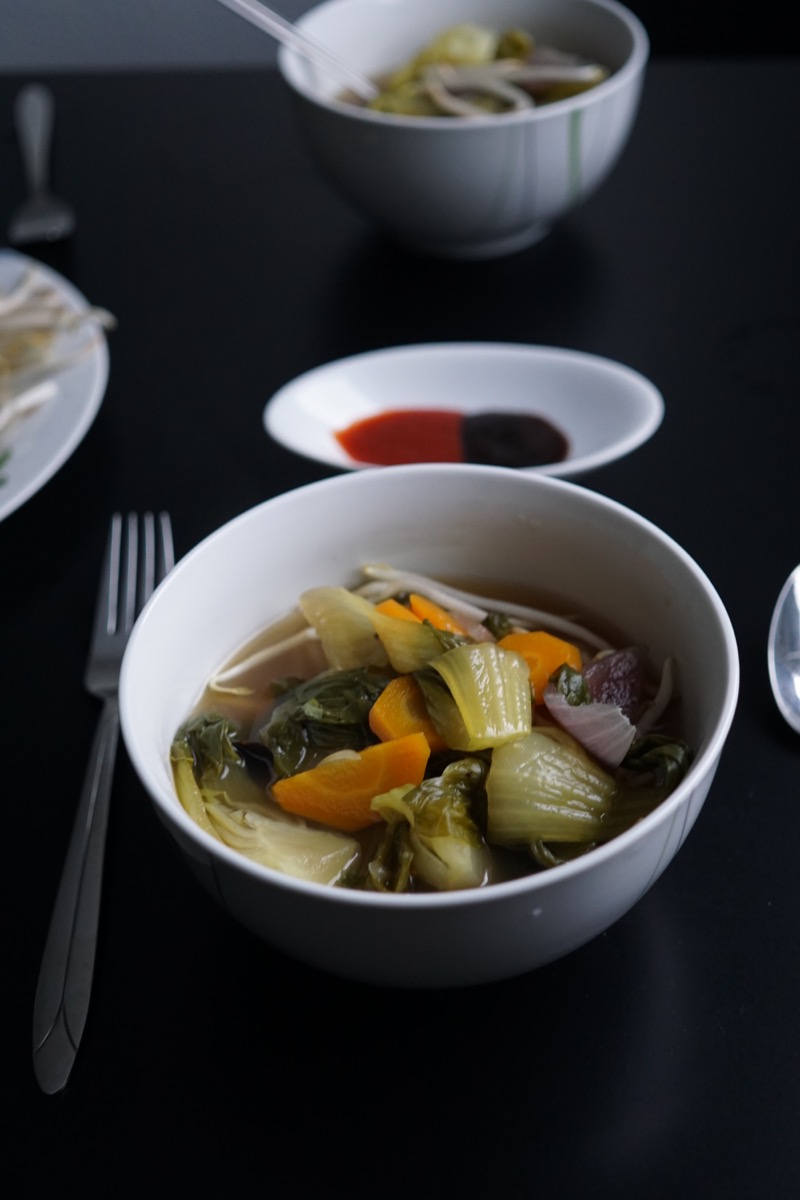 I hope you like this Pho Chay recipe and if you do, please leave a comment.
P.S. Don't forget to serve the Pho Chay with hoisin and sriracha sauce!!
Jey <3