Editorial: Minimalist Fashion with a hint of green
Editorial: Minimalist Fashion with a hint of green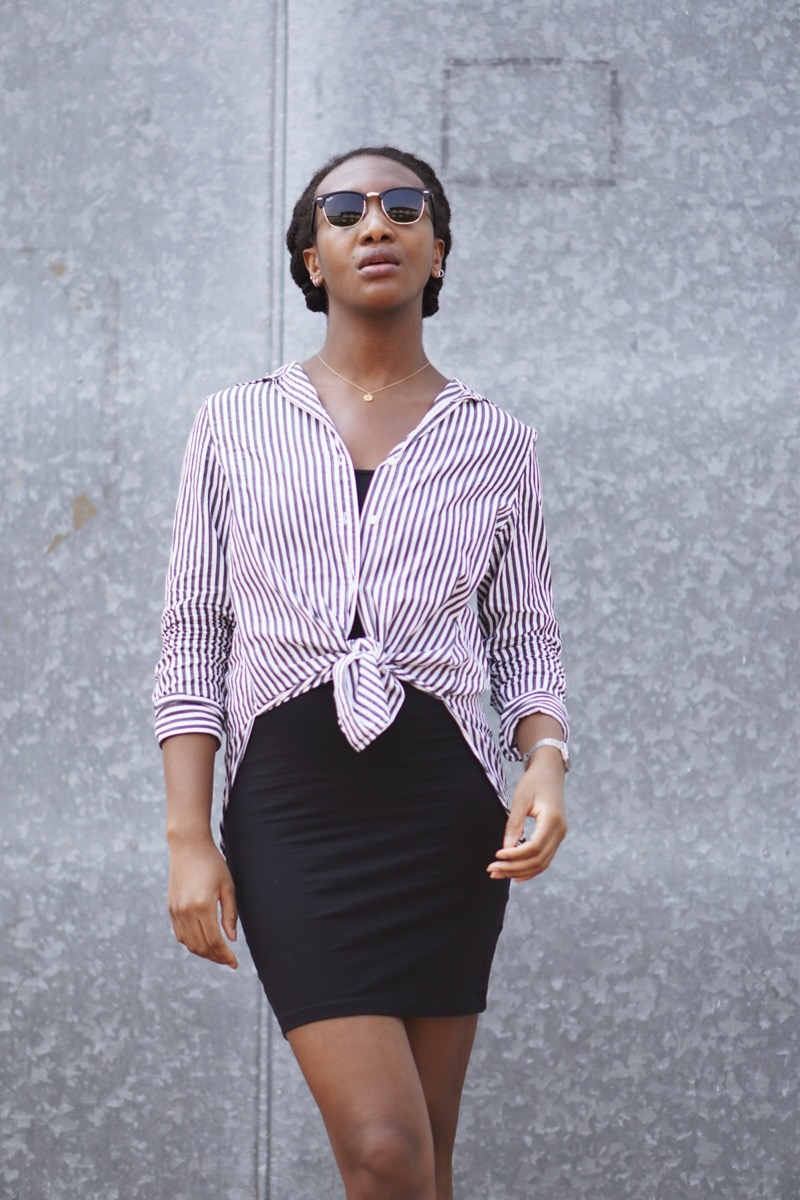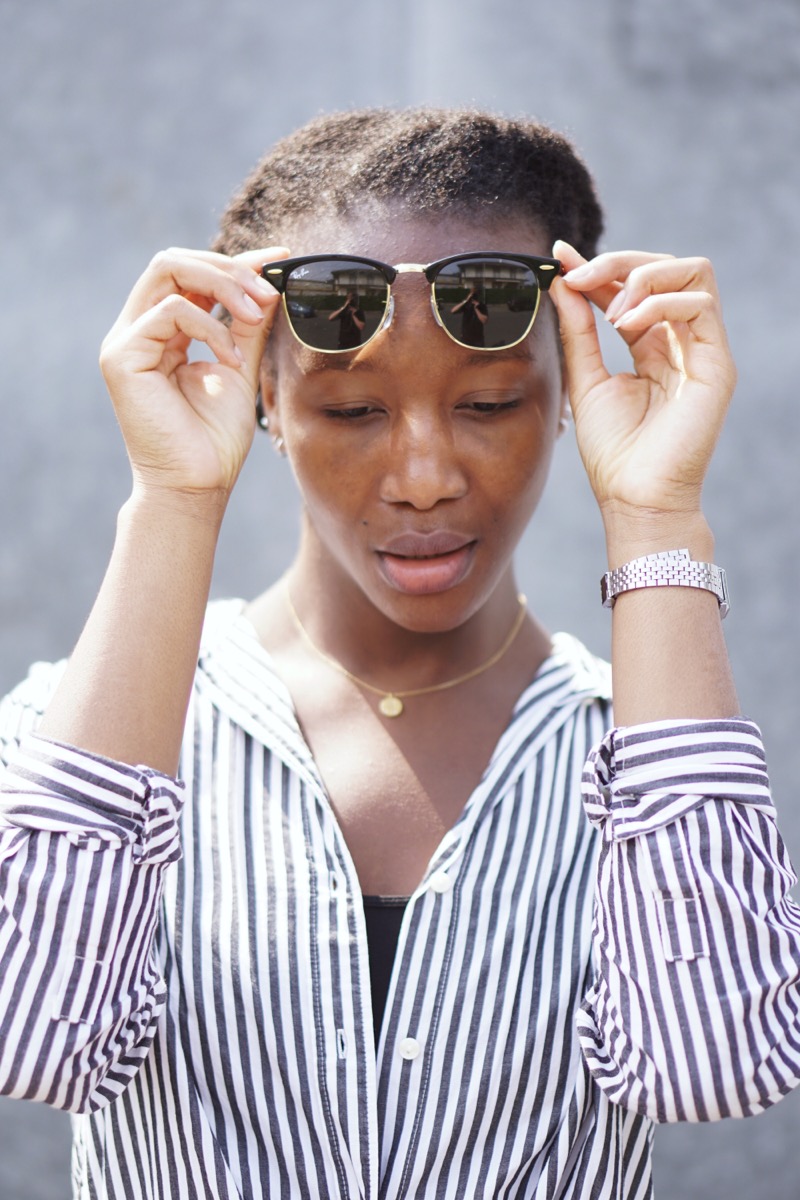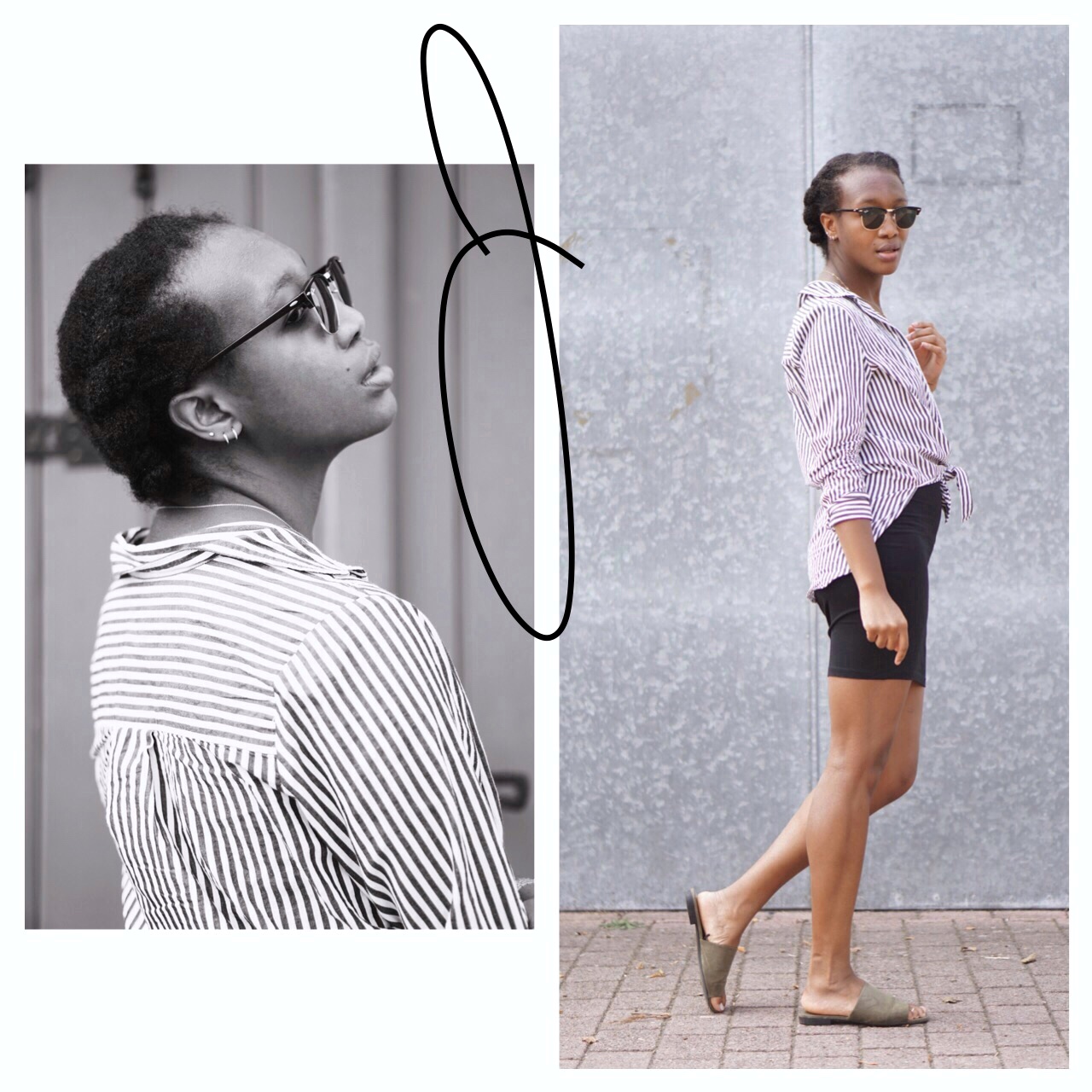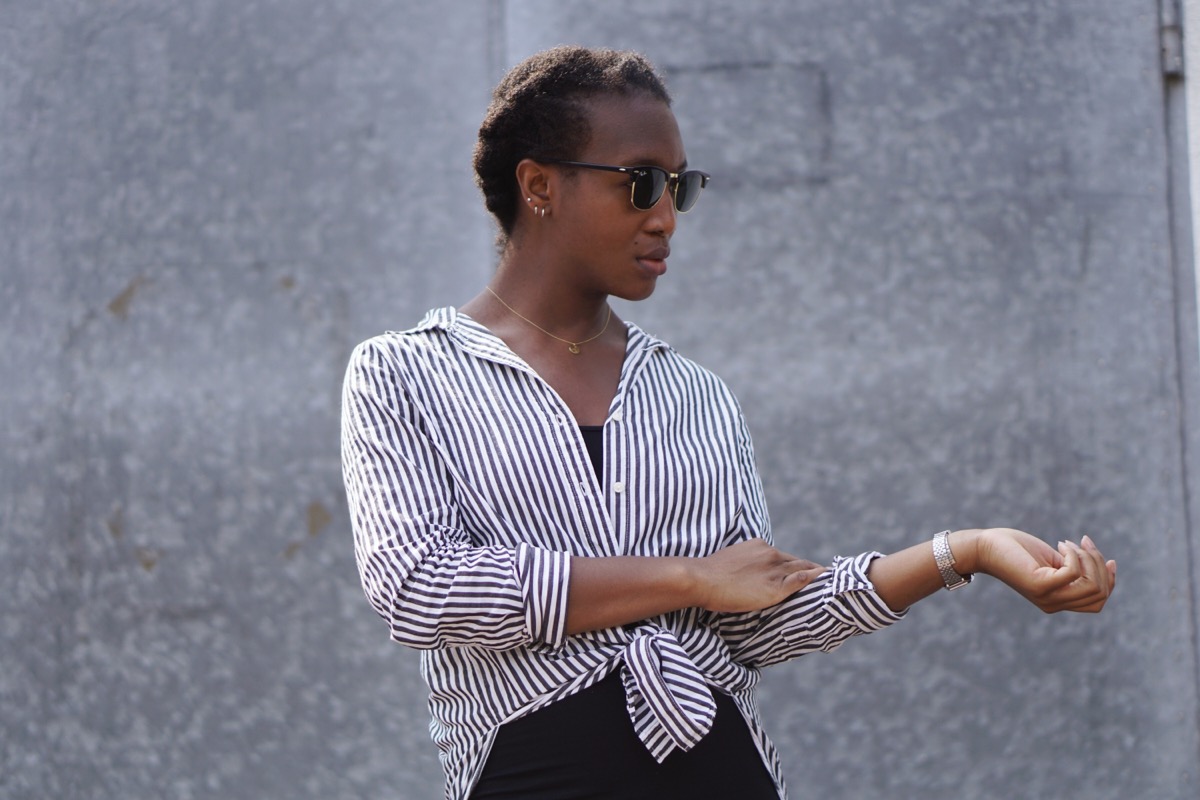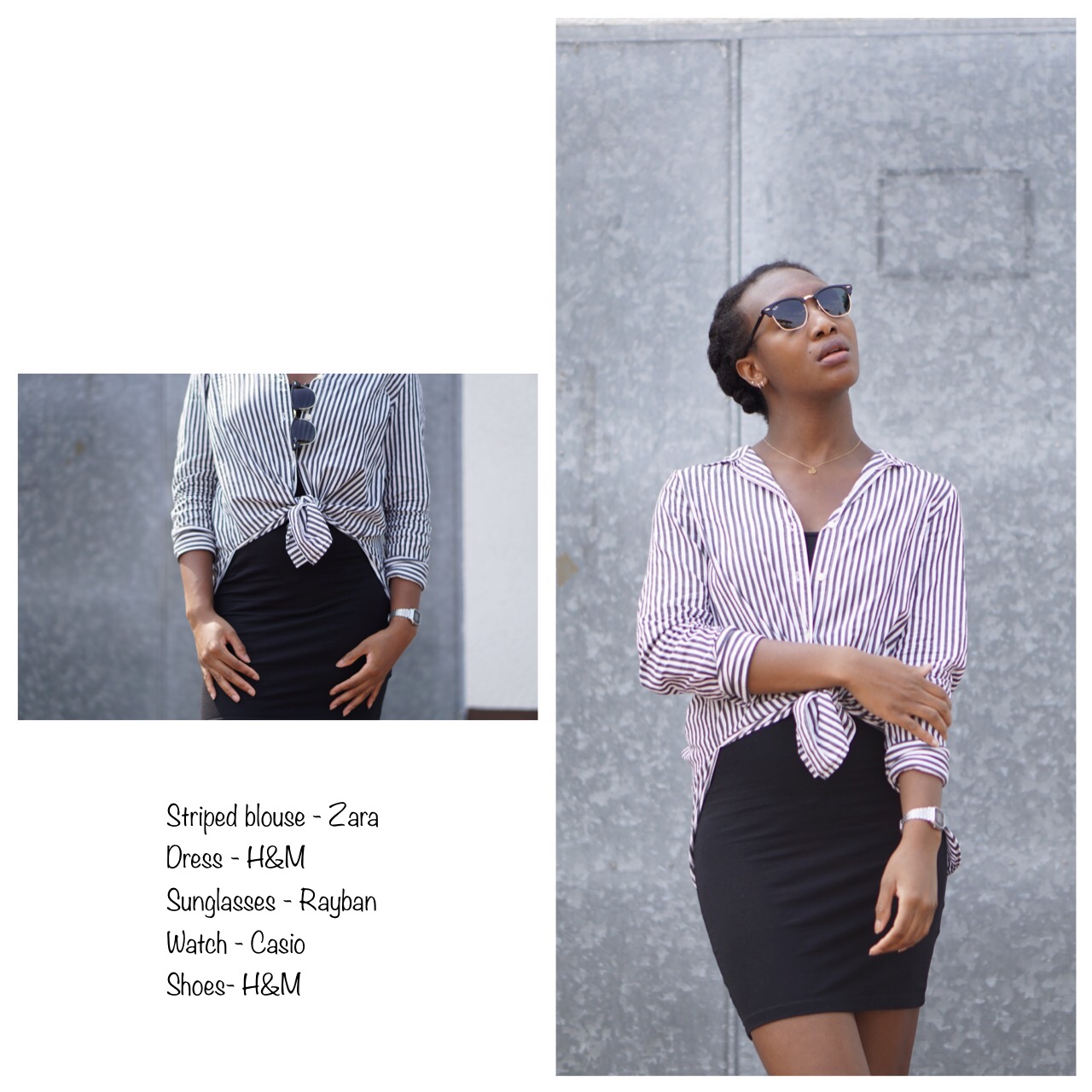 Striped Blouse – HERE/HERE // Dress – HERE // Sunglasses – Rayban // Watch – Casio // Shoes – H&M  *may have adlinks
Hello September – I can't believe that in 4 months we'll say hello to 2018. The time went way too fast for my liking 😉
Last weekend we shot this look. This time I kept it very simple if you compare it to my last outfit.
I have been loving the minimalist and monochromic look. My understanding of the whole minimalistic style is only combining 2-3 colors. The main colors are black and white. If you want to add colors to your minimalistic outfit, I would recommend a forest green, dark red and any blue tones. All those colors work perfectly with black and white
Now let's head back to my outfit: For this look, I chose a basic black dress that I dressed up with my striped blouse. Right now, I'm a sucker for everything that has stripes. I think I will wear things with stripes until I die – haha, no I'm just kidding ;-). And the only colors besides black and white, that I added to my outfit is my green mule shoes, which I really love because they are so comfortable. Trust me!
As you can see, I had no makeup on. Therefore, I put on sunglasses, so that I look more put together. I think that sunglasses always give an outfit a "fashionable taste". Don't you think the same?
By the way, I'm still experimenting with my own personal look. Because on the one hand I love the minimalistic, monochromic vintage esque look, but on the other hand I enjoy colorful and trendy colors/looks. So please don't be surprised about the upcoming fashion posts!
I hope you like the post, feel free to leave a comment and please tell me if you are battling with your own personal style. 🙂
Jey <3