Creamy vegan risotto
Creamy vegan risotto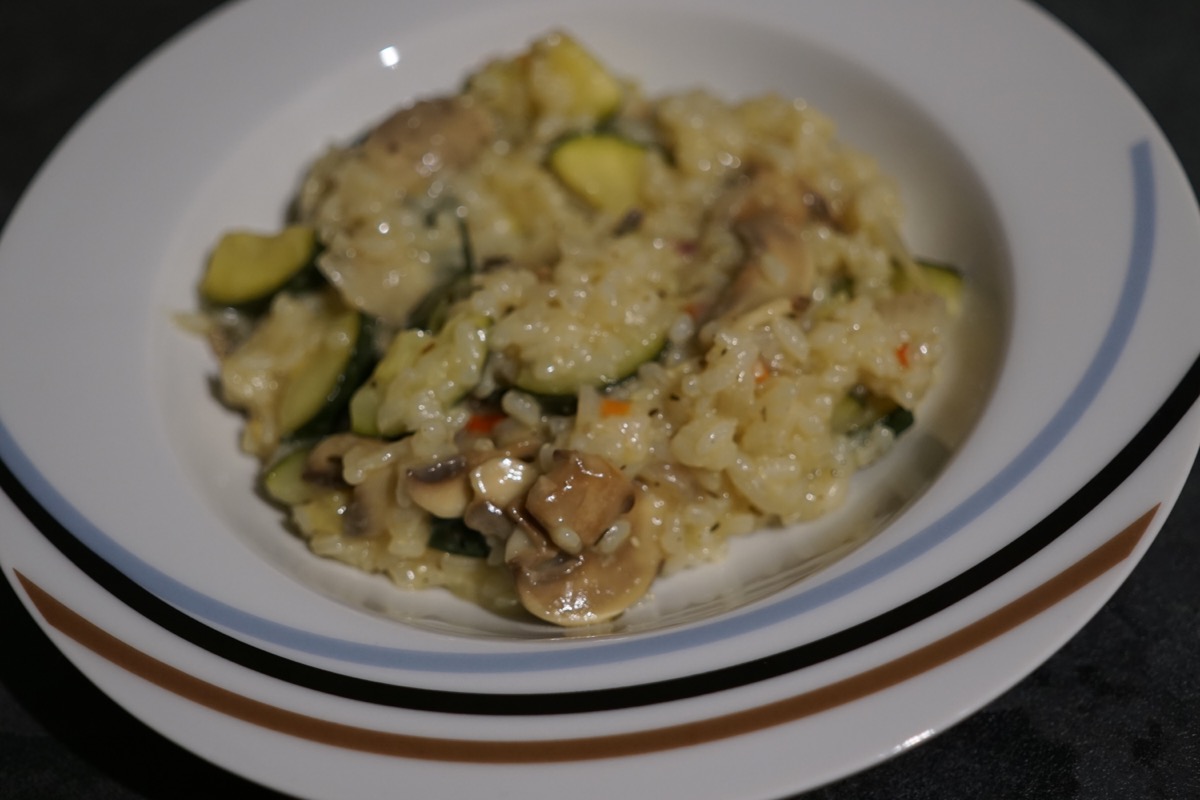 Today's  vegan risotto recipe is for the people who want something quick and tasty. The recipe is easy and you don't even need so many ingredients. By the way, you can always use different ingredients.
For the vegan risotto recipe you need (2pers)
5x mushrooms
1x little courgettes
2 teaspoon of butter
1 cup of risotto rice
1/3 cup of dry wine
400 ml vegetable stock
1x shallots
2x garlic
1x chilli
1x teaspoon of thyme
salt & pepper to taste!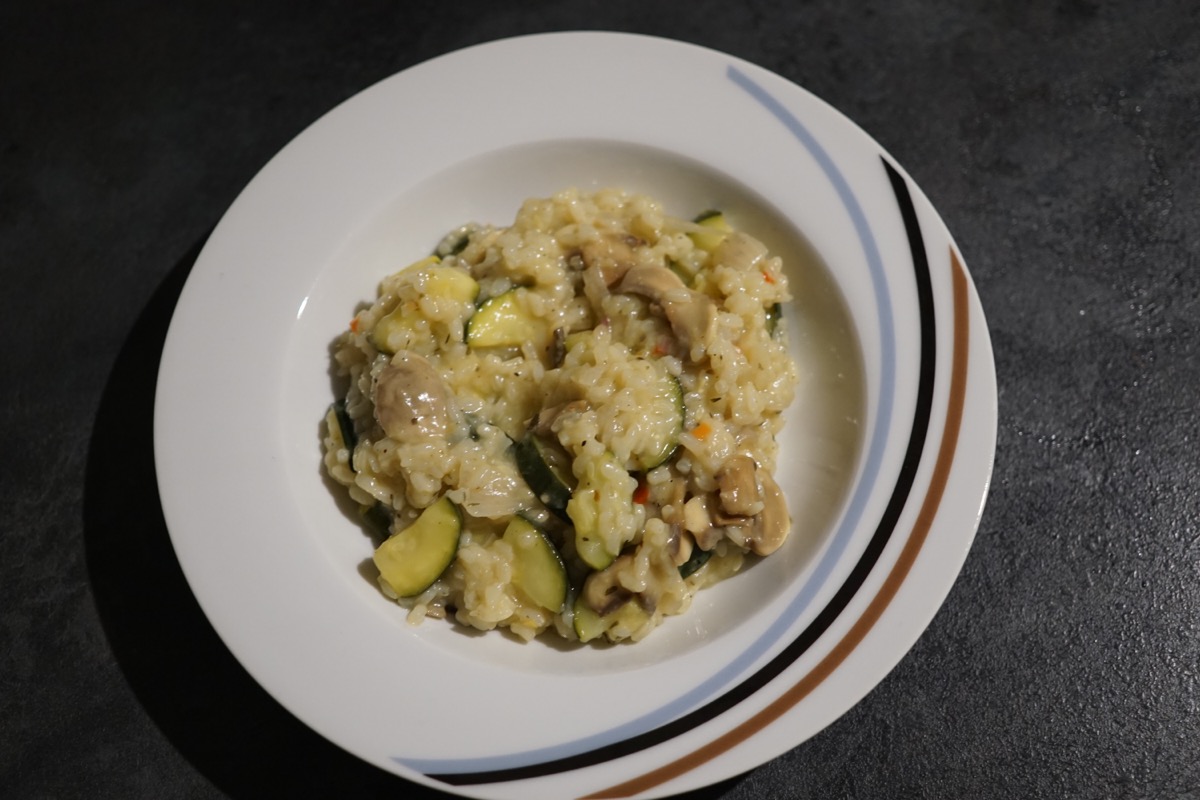 Instructions:
First of all fry the shallots, pepper, and garlic in oil until the shallots and garlic turn translucent. After, that pour in the rice. It's important that the rice is not washed because you need the starch for binding the flavor. Now add the wine into the rice to stop the cooking. After that throw in mushrooms and courgettes. Then pour enough vegetable stock to cover the rice and season it with thyme, salt & pepper. Keep stirring the rice and add a little more water if needed. After 15-20 min the rice is soft and done. To give your dish extra creaminess, you have to mix 1 teaspoon of butter into your vegan risotto. Voila, now it's time to serve it!
Please, tell me how you find the risotto 🙂