Blue Jumpsuit & Jamy's Burger
Blue Jumpsuit & Jamy's Burger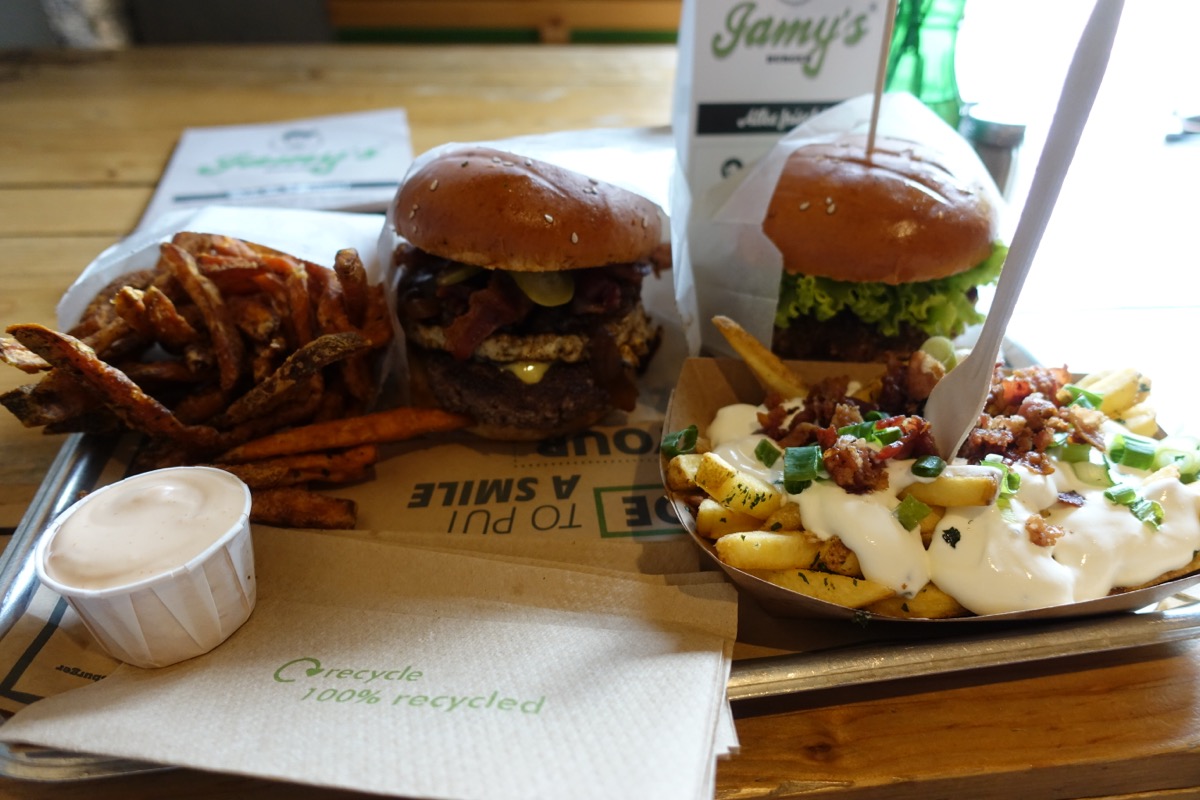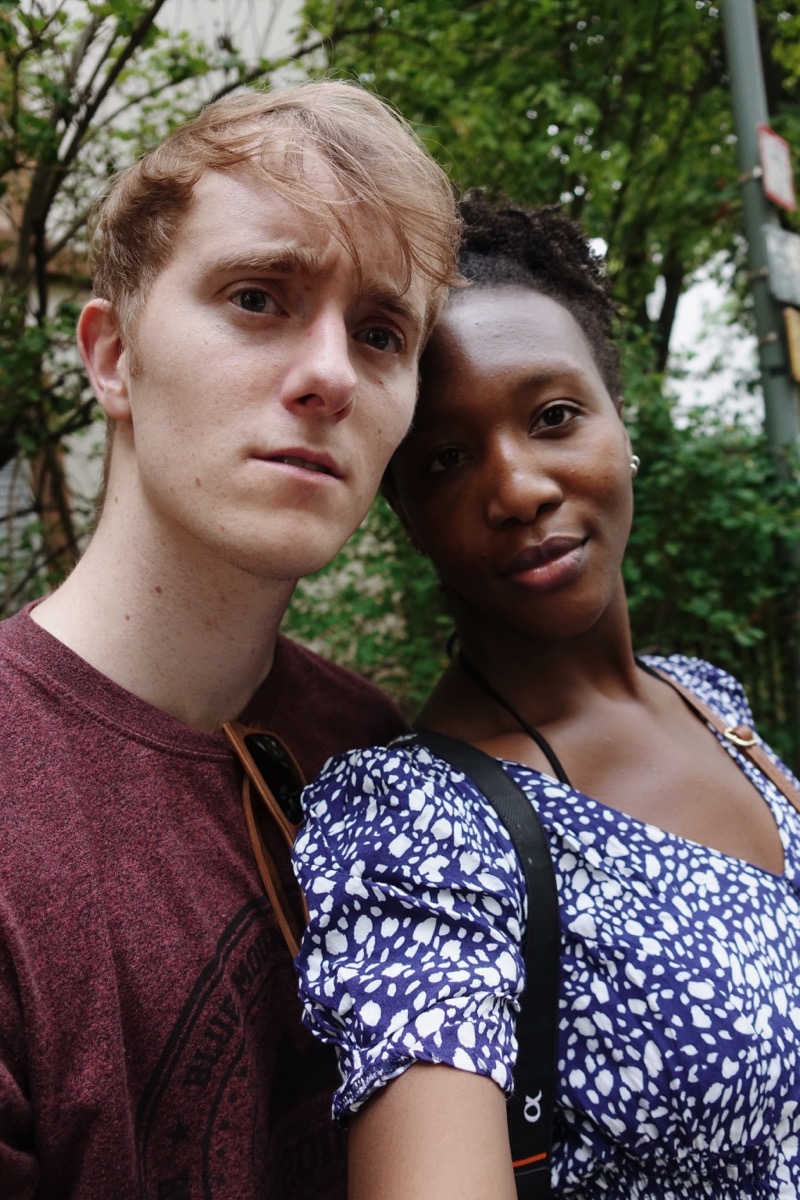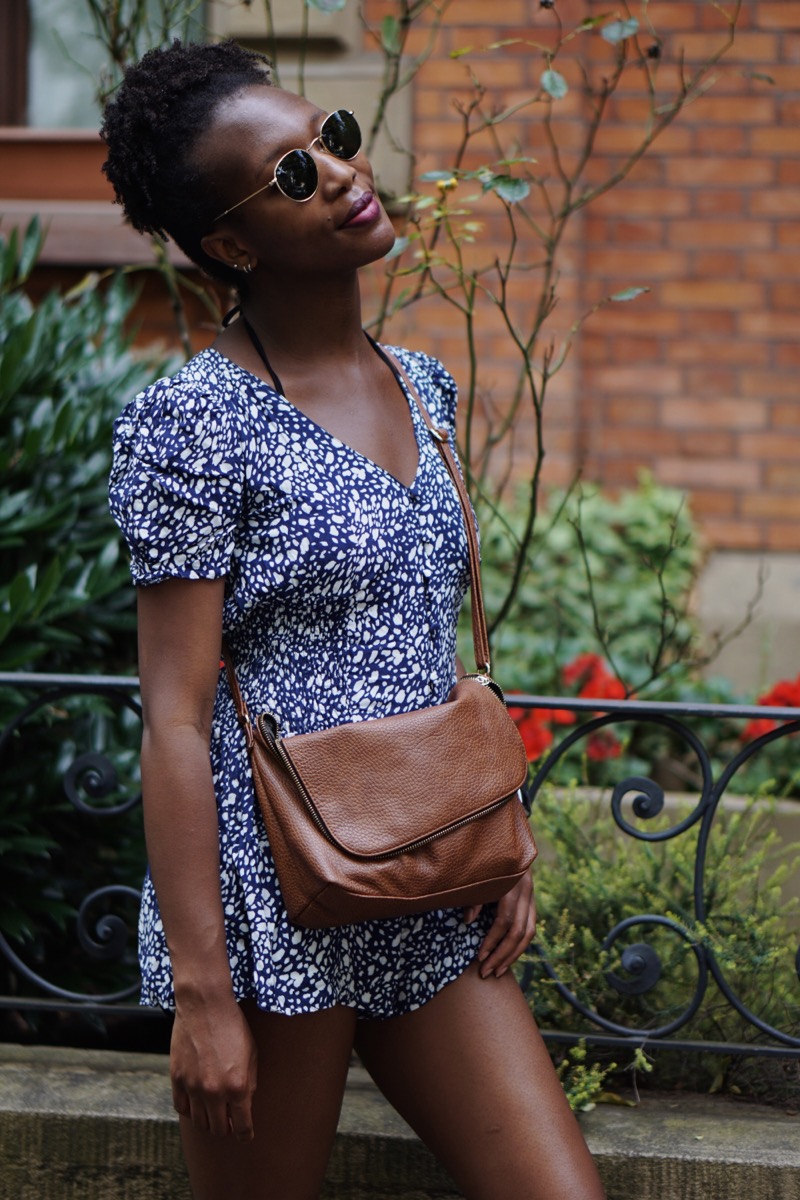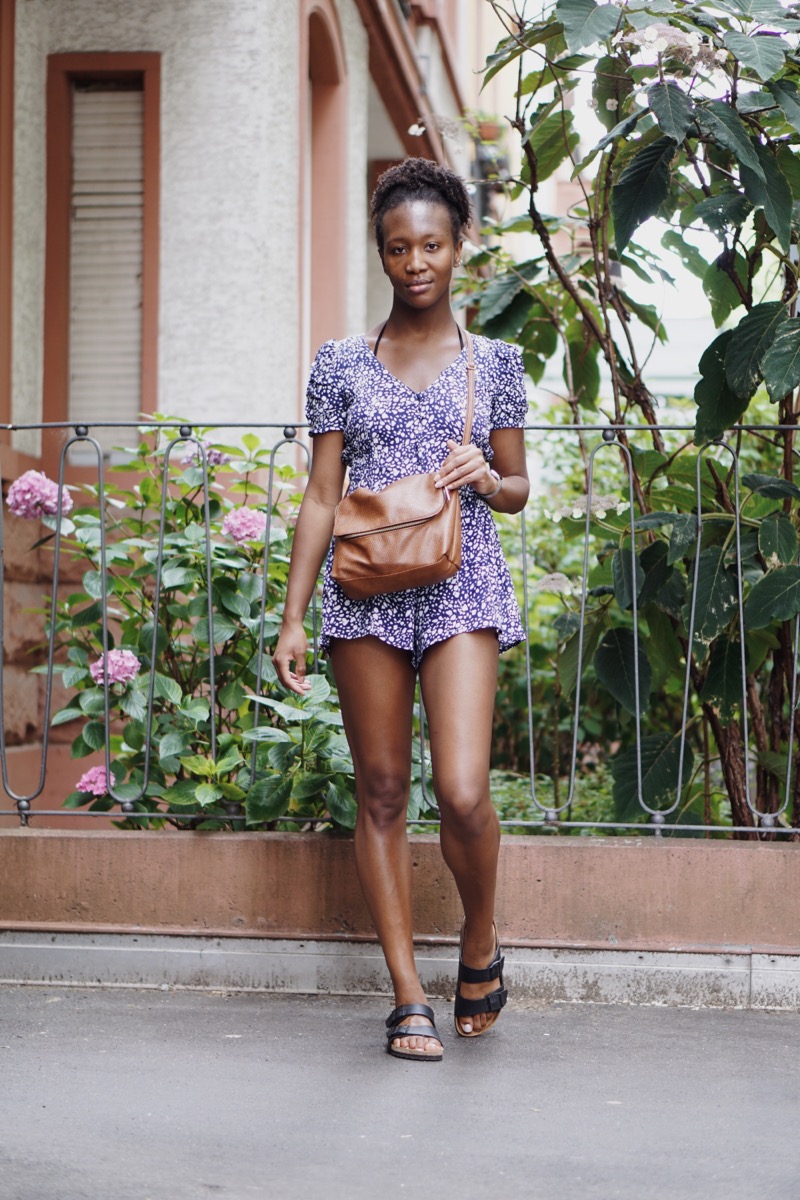 Blue Jumpsuit – Primark(old)// Sunglasses – Rayban // Shoes – Birkenstock // Bag – H&M
___
Hey!
Sunday is the day where we get the most things done. We always do laundry, deep clean the apartment and we remove clothes we don't wear anymore. Besides, I don't like to feel detached to things.
After that, we were very hungry and knew we wanted to eat a burger. Then we looked for a good burger restaurant on the internet. We found one and  drove to Jamy's Burger to try their food out. At Jamy's Burger, I ordered a delicious cheesy portobello burger and Jan ordered an ordinary one with eggs. The portobello burger was the only vegetarian option that they had. And some of you know that I'm always on the hunt for a much healthier option because in general I consume  little to no meat.
Ok, now let's put the focus on my outfit. Because as always it turned into a little ootd session and it really makes fun to shot with my love. 😉
This jumpsuit with little shoulder pads is over 6 years old, can you believe it? Yes, I keep good and unique stuff sometimes, when I know that it will be trendy in the future, isn't it clever? By the way, I bought it in Primark, when Primark was very cool and the most famous shop back then. If I find a similar jumpsuit, I will let you ladies know, I promise!
I  put on my Birkenstock sandals that I usually wore as a "house shoe". But I think it still fits my outfit. To complete my whole style, I wore my new sunnies and grabbed my brown faux leather bag I bought last year at H&M.
As you can see, I kept it simple as always.
See you in my next post! <3
//Hallo ihr Lieben!
Sonntag sind wir immer sehr fleißig. Wir putzen die Wohnung gründlich, waschen unsere Wäsche und sortieren Kleidung aus, die wir nicht mehr anziehen. Die werden dann meistens verschenkt.
Danach waren wir das 1. Mal Burger essen bei Jamy's Burger. Ich hatte einen leckeren Burger mit Portobello Pilzen und Käse, Jan hatte eins mit Fleisch und Ei.
Nun zum Outfit. Ich hatte meinen blauen Jumpsuit an, den ich schon seit 6 Jahren habe. Manchmal behalte ich gute und einzigartige Sachen. Dazu hatte ich noch meine Birkenstock Sandalen und meine braune Tasche, die ich letztes Jahr beim H&M gekauft habe.
Ah und meine runde Sonnenbrille habe ich von Rayban. Ich hatte auch eine Ähnliche, aber sie ist dann kaputt gegangen.
Wir sehen uns im nächsten Beitrag! <3