SHOP MY LOOK: DRESS / SCARF / COAT / BAG/ BOOTS
*linked similar things because they're sold out!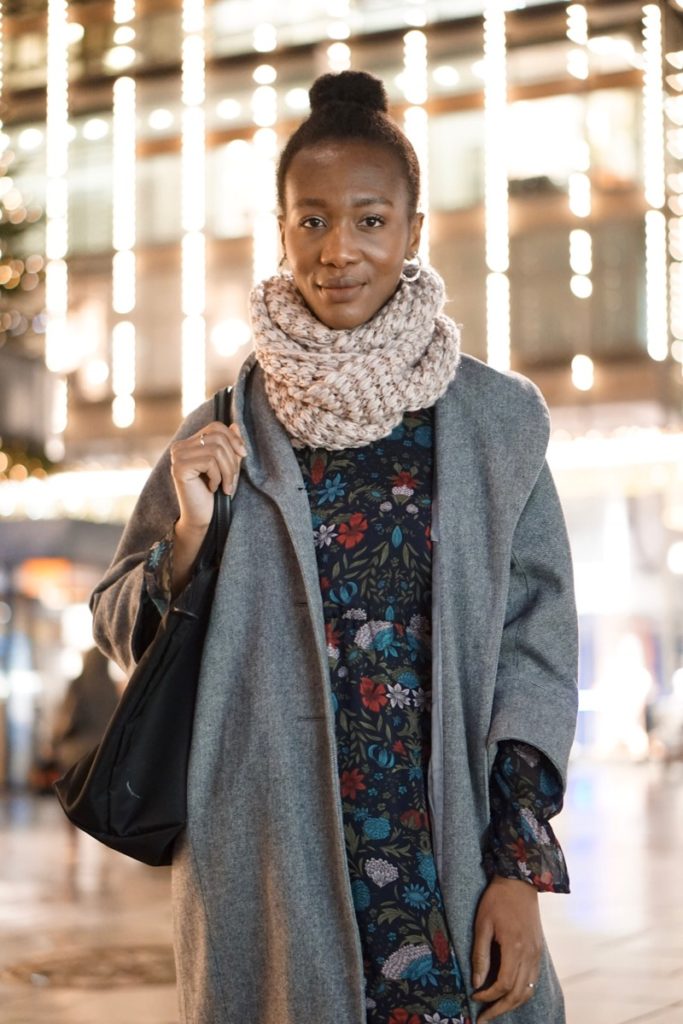 The days before and after Christmas are the busiest for me because I spent much time with family and my partner. Lastly, I have to run a few errands before the year is over.
Let's summarize 2018 in 3 words: personal growth • creativity • struggle
This year was quite a roller coaster for me because the universe tested me a lot. I was about to give up on my dreams. Plus, I am quite a crybaby due to my water sign (my star sign is cancer if you haven't known by now – haha). This year taught me to accept that things in life change and sometimes you have to take another direction to make it. Also, I made a promise to myself to be braver in my actions and not to care about other people's opinions. Furthermore, I want to be more open to new opportunities. Thus, I am ready for the dark unknown paths of life. I am also emotionally and physically stronger because I am trying to leave my anxiety behind. My biggest weakness is overthinking and perfectionism. Therefore, as I've mentioned I want to take more action and 'think less'. Lastly, I am really glad that I am taking my health more seriously and try to do sports at least twice a week.
Creativity is written big this year. I am improving my photography and my editing skills. I even started to edit short clips for Instagram. Reintroducing traditional art into my hobby was my biggest joy of the year. For me, it's a form of meditation and therapy. And, I draw and paint as often as I can.
Something to be excited for in 2019
Finally, I will marry my best friend in summer and I will let y'all know where and when. By the way, Jan and I got engaged in beautiful Croatia in October 2017.
Now to the last words… I want to thank my family and friends for everything and I want to thank you for reading and liking my content ❤️ , it means a lot to me. Now, I am more confident in the things that I do as failure makes you stronger. All in all, I am satisfied with 2018 and I am so ready for the next lessons of 2019!