My safe canvas
My safe canvas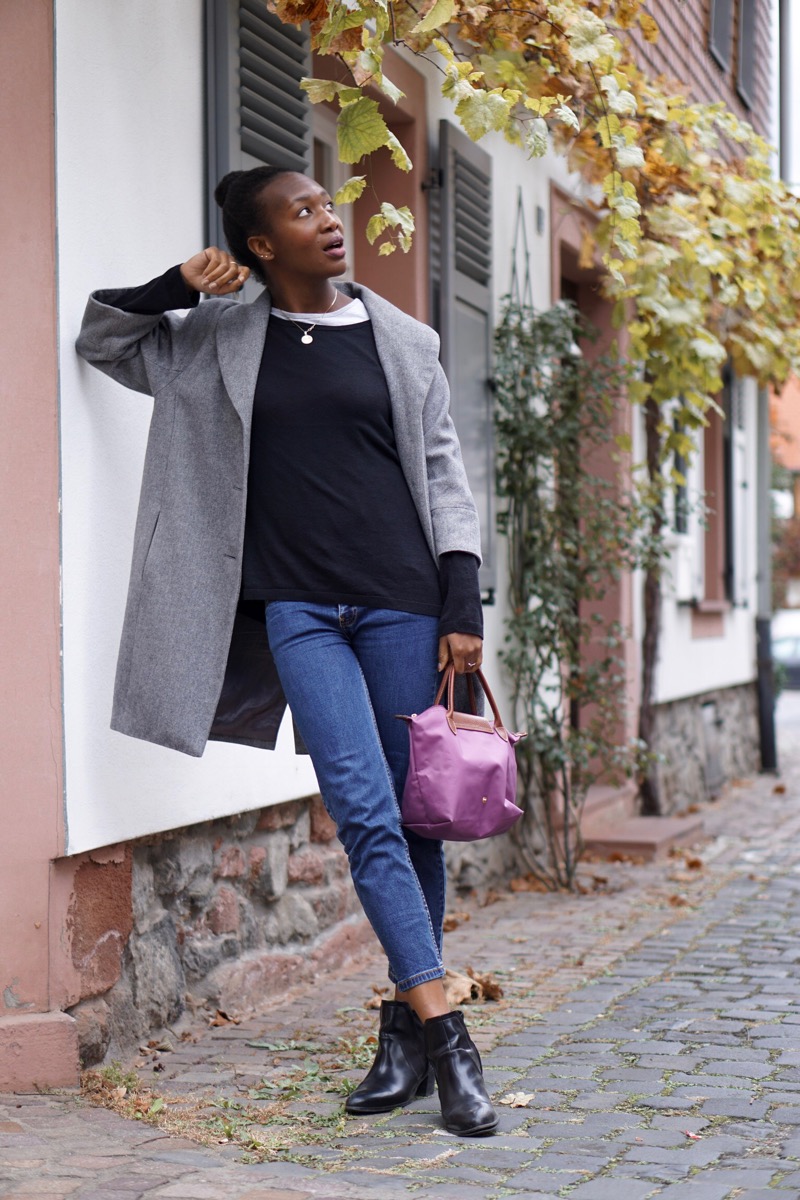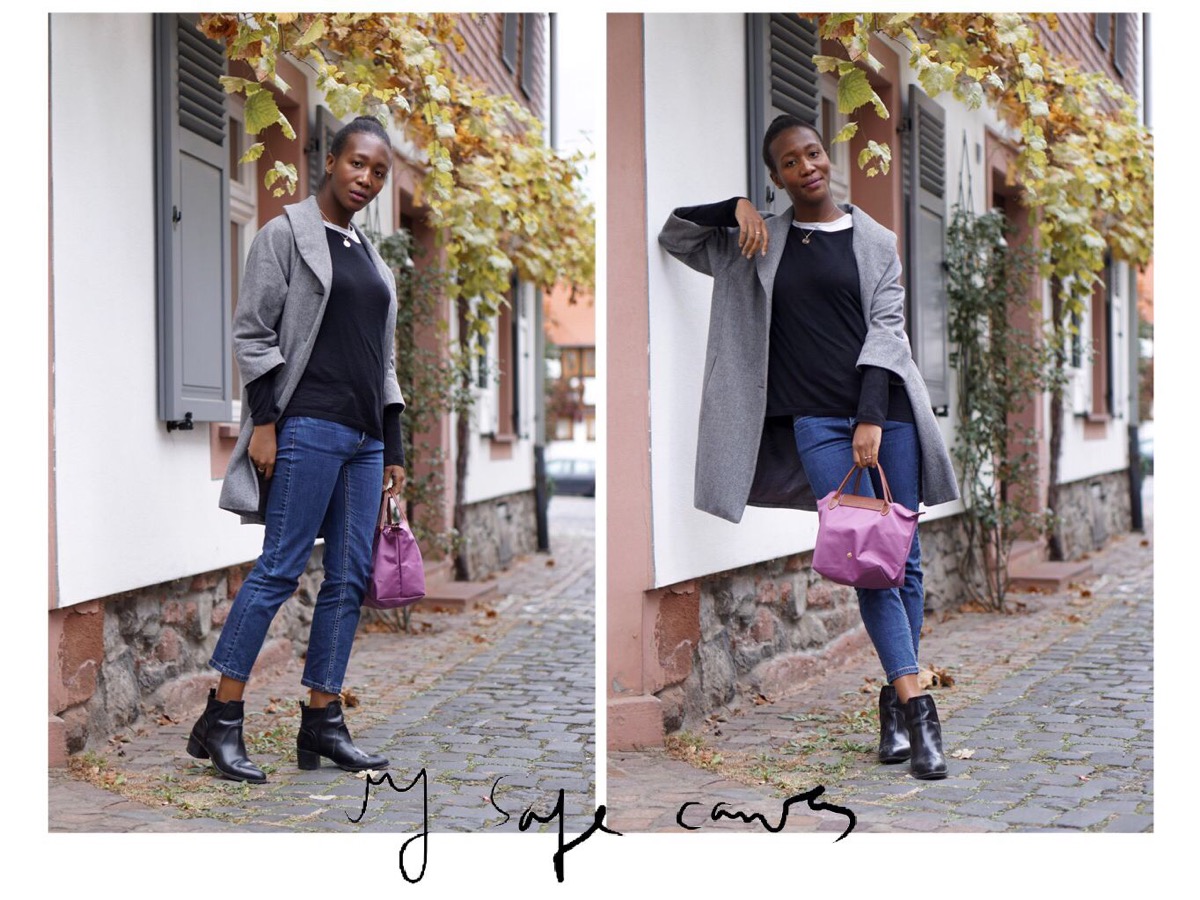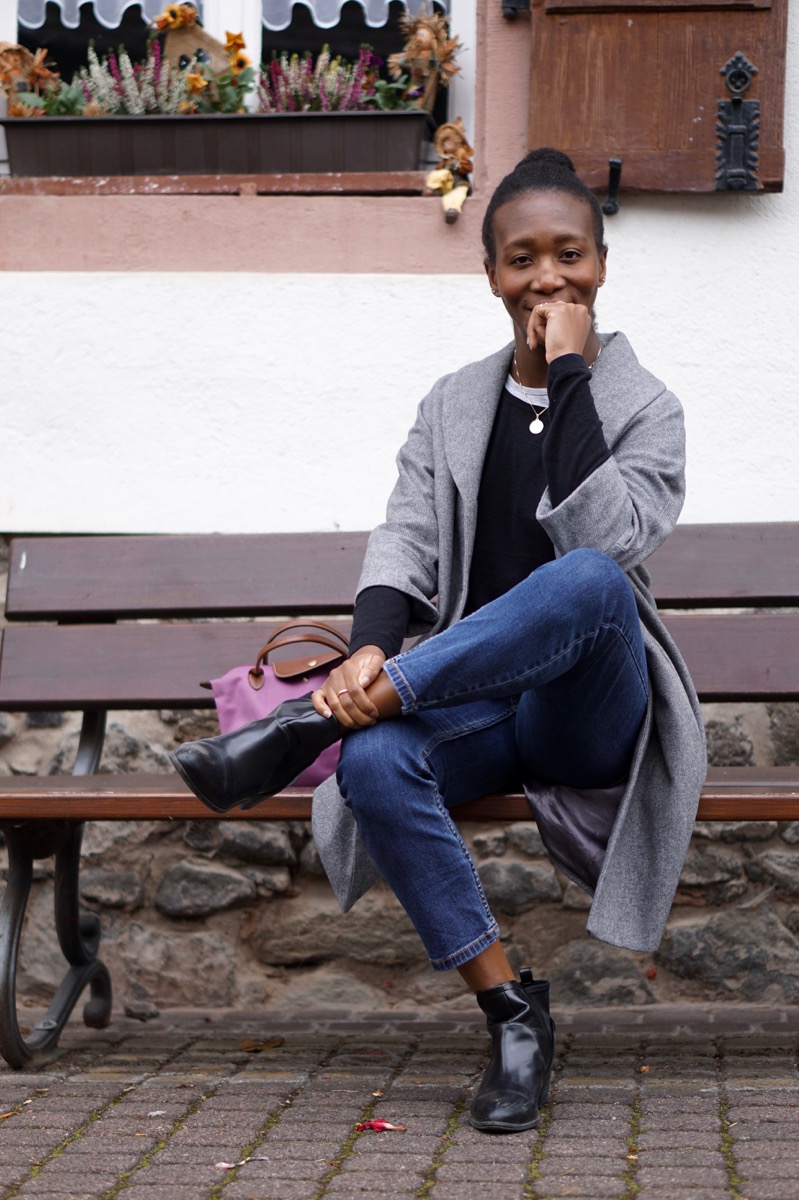 SHOP THE LOOK:
I am a fashion lover and I like to follow certain fashion trends when I know:
it is not expensive

I can wear it in the next season

if I can find an affordable option or a dupe
Sometimes, I fall too fast in love with an item and ignore those 3 points that I'd previously mentioned. But today we want to talk about my 'safe canvas'.  These are the clothes that I put on my body which makes me feel confident. Or let's call it the things I often wear.
Grey coat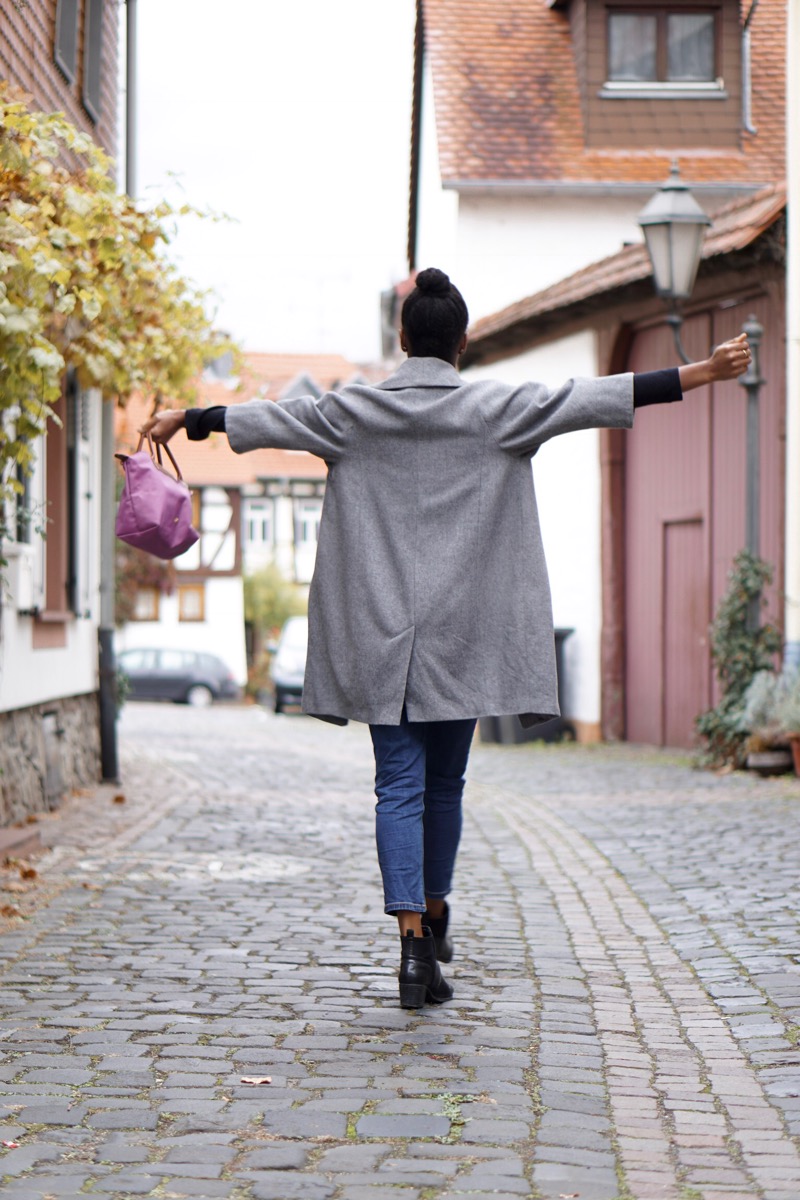 Right now, the Faux-Fur and animal print coat style is trendy at the moment. But I am sure that next year, you don't want to see those styles anymore. Therefore, I am sure that my grey coat can be worn every year and it is also a classic staple in my collection. By the way, this coat is by H&M and I adore the cocoon shape of the coat.
Dark sweater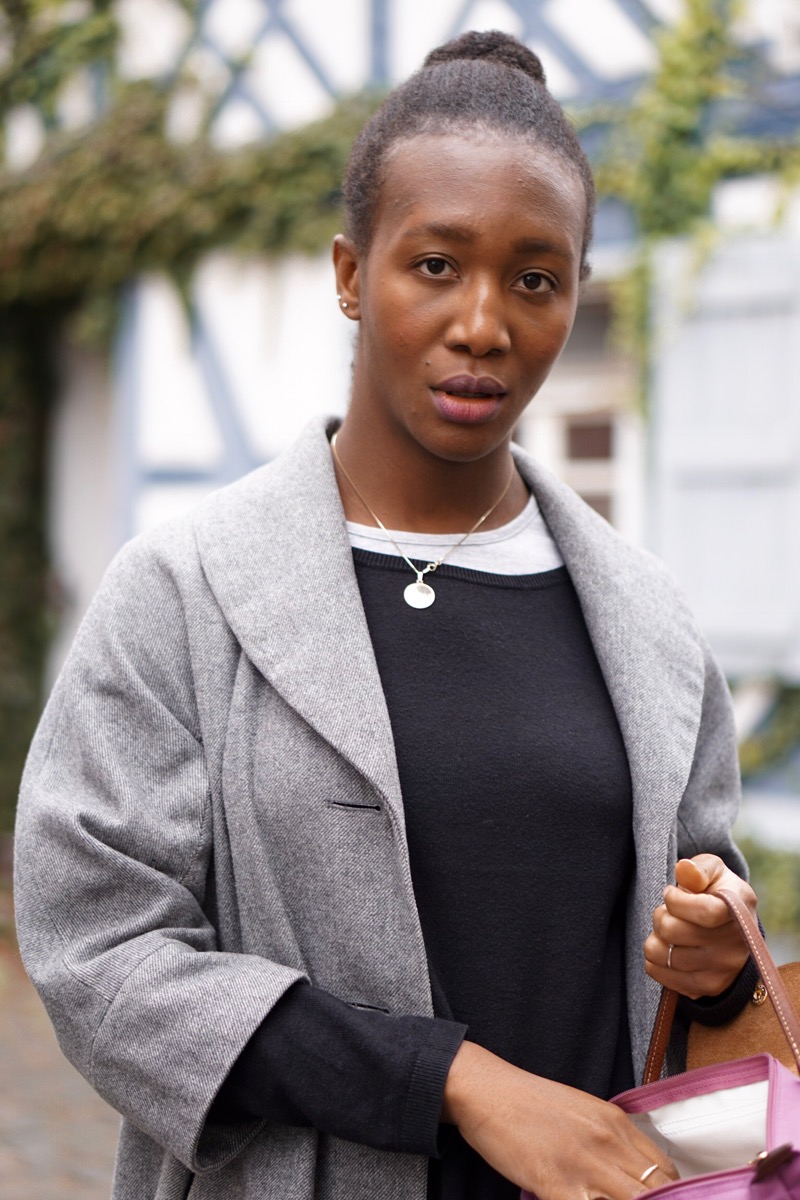 These black knit is by H&M and it has the perfect blend of cotton and acrylic. Which I like because it not too thick and it lets your pits breath. When the weather drops I wear a shirt under my black sweater. Moreover, the most thing I like about this knit is its effortlessness. 🙂
Blue jeans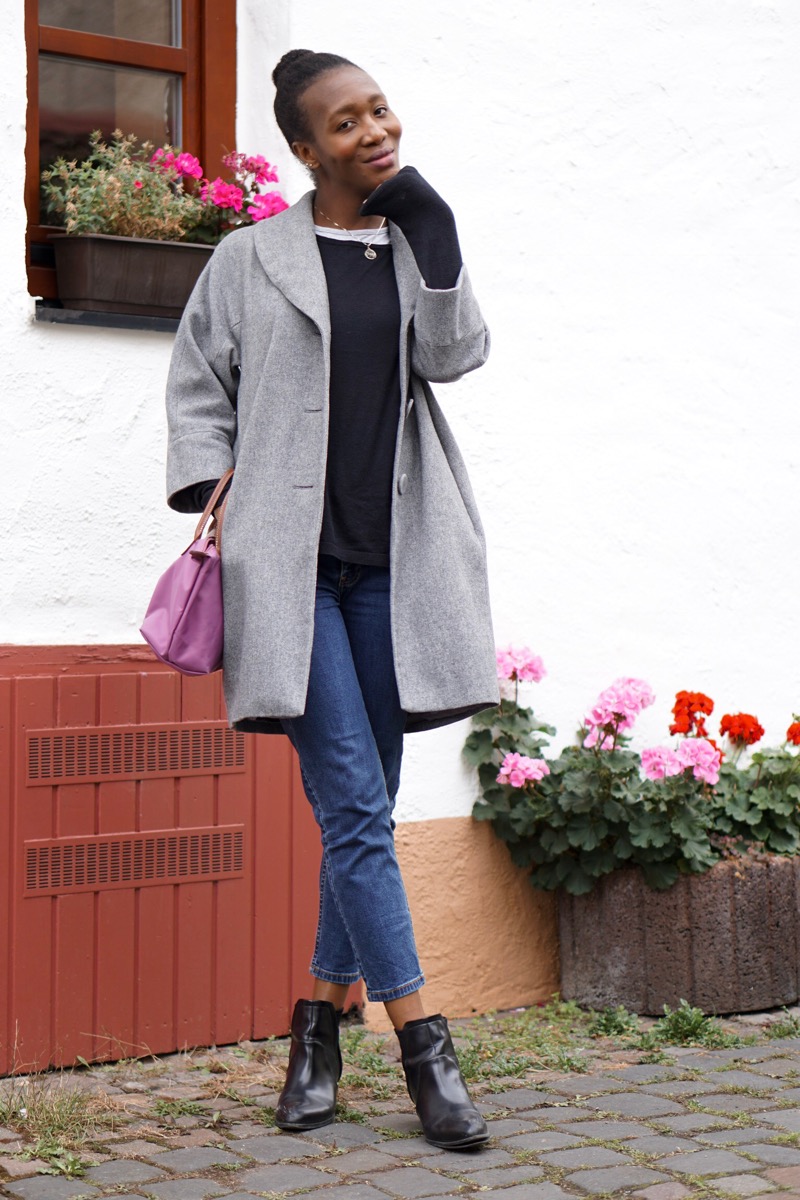 The blue jeans is a must-have for me and I think for everybody on this earth – haha. In addition, I like to pair my outfits with a pair of blue jeans to put some life into my greyish, dark clothes. This is an ankle cut jeans that I wore on that day because it wasn't so cold. While on the subject, I wrote an older post (here) about my other favorite blue jeans that I wear so often.
Ankle booties
I don't know how many seasons I have worn these shoes. I think they are from Zara. They have the most comfortable heel height where I can walk the whole day without complaining. Also, the boots are black and easy to pair with any outfit. Lastly, I think an autumn/winter outfit always looks polished with beautiful ankle boots.
My gold necklace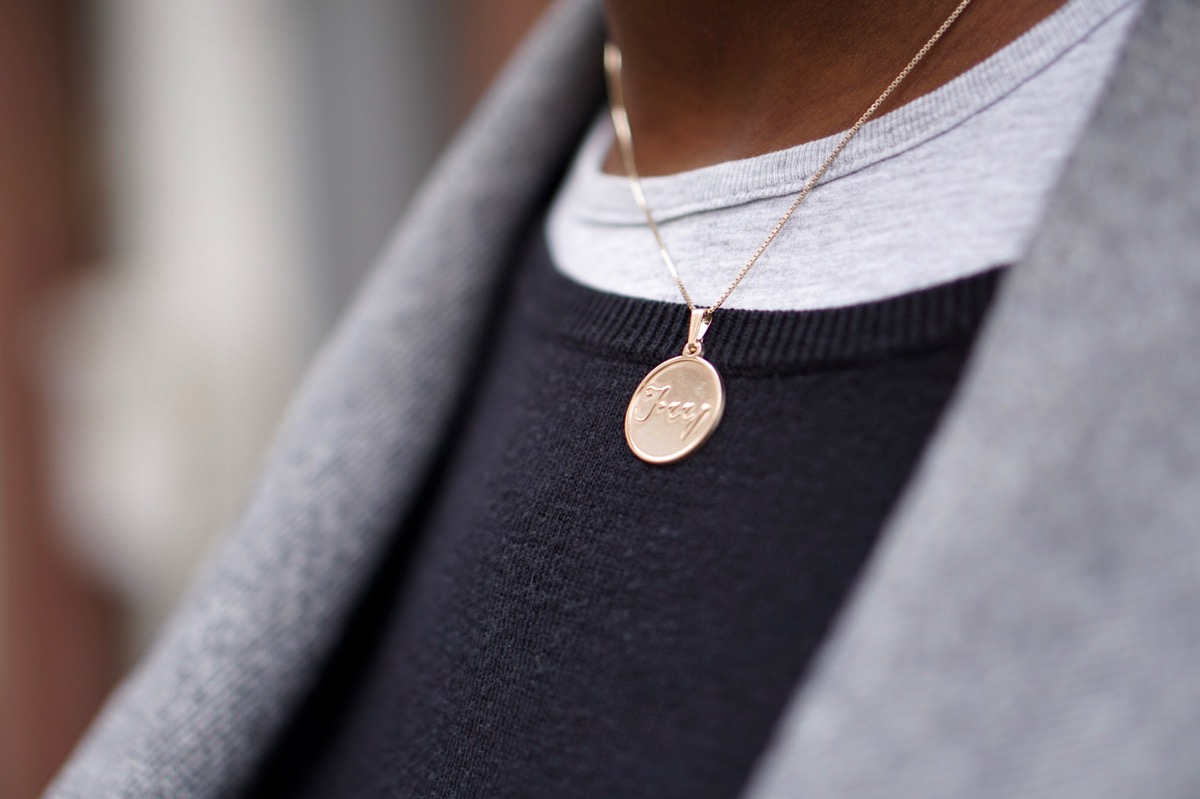 Finally, what is an outfit without the perfect accessories? This custom made name necklace is by Onecklace. I, therefore, recommend that you check out their site. Because they offer personalized gold and silver necklaces, rings, bracelets and so much more. I think I've talked about this already but it is crazy how I wasn't wearing any jewelry. And, now I feel so naked if I don't put on rings and necklaces.
Guys, now it's your turn – what are your safe canvas?
See you in the next post!