Burberry – The Small Banner
Burberry – The Small Banner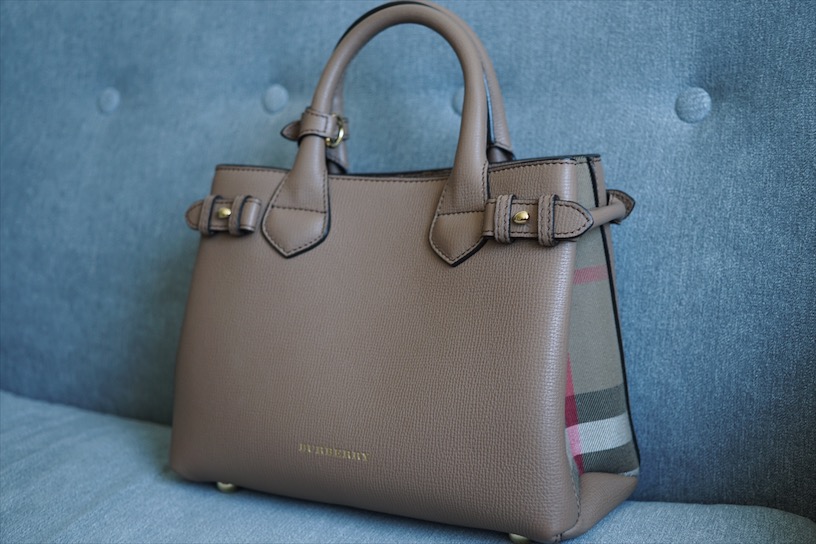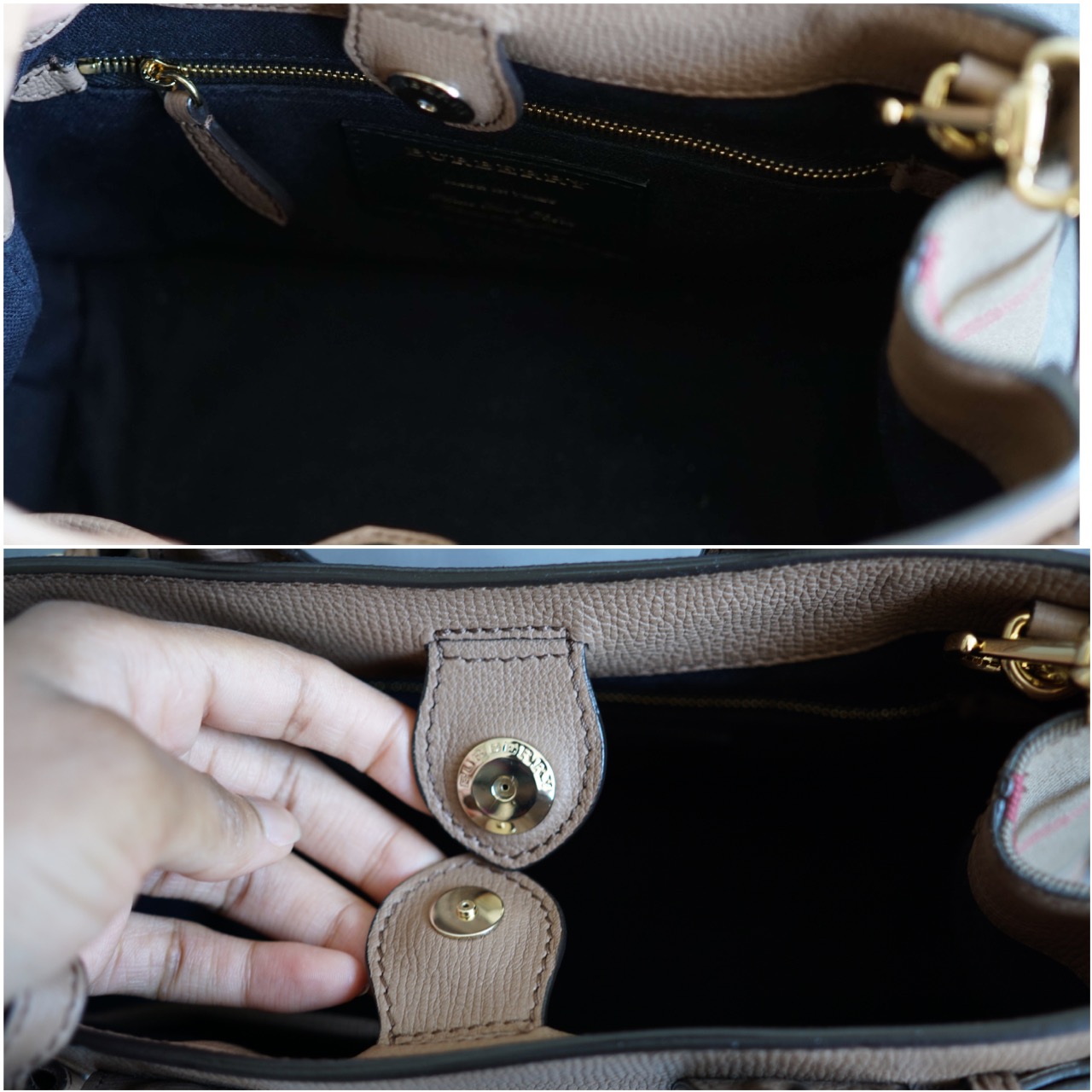 Burberry The Small Banner in tan – here
Let me tell you the story how the obsession with this bag started.
At the beginning I was a fan of the 'Sac du Jour' bag from Saint Laurent. One month ago we took a trip to Schwetzingen. When we were having lunch that was the first time I eyed this bag. I saw a woman carrying the black one in the medium size. I felt immediately in love.
Then I started looking for it on the internet all day. At the beginning, I thought it was quite expensive. Because it was my first designer bag.
We went 2 times to Frankfurt to the 'Goethestraße' to see the bag live. Unfortunately, they didn't have the color that I wanted in a store. The bag is in 4 sizes and several colors available and I knew that I wanted a small bag in a nude color. After that, I ordered the small banner online. They delivered it to the Burberry store.
I have used the bag a few times and I am really happy with it. You can see it in this post. It is a perfect size if you want to take a little notebook, camera and a purse and so on. And it is of really great quality.
The only negative thing to say that the bag shows ugly prints when you put bulky or hard things in.
But all in all, I'm really satisfied.
Here are little facts about my Burberry bag
Size: 25 x 12 x 19 cm
In 4 sizes available
Classic to bright colors
Bag strap
Leather
//Ich erzähle euch mal wie die Obsession mit dieser Tasche begann.
Am Anfang war ich ein Fan von der Sac du Jour Tasche von Saint Laurent. Dann wären wir vor ein paar Monaten in Schwetzingen.  Beim Essen habe ich die Tasche das erste Mal gesehen und die hat mich an einer schönere Version der YSL erinnert. Ich habe eine Frau mit der mittleren Banner Tasche in schwarz gesehen und habe mich daraufhin in sie verliebt!
Dann fing ich den ganzen Tag nach der Tasche zu recherchieren. Fand sie anfangs sehr teuer, weil das ja meine 1. Designer Tasche ist.
Daraufhin beschloss ich die Tasche live zu sehen. Wir waren 2 Mal auf der Goethestraße. Leider hatten sie im Laden nie die Farbe und Größe, die ich gerne haben wollte. 
Die Tasche ist in 4 Größen und in verschiedenen Farben erhältlich und ich wusste, dass ich eine kleine Tasche in einer beigen/neutralen Farbe haben wollte. 
Danach habe ich The Small Banner online bestellt, die ich mir natürlich in den Store schicken ließ. 
Nun habe ich die Tasche ein paar Mal benutzt und kann wirklich sagen, dass ich mit ihr zufrieden bin. Ihr könnt euch die Tasche in diesen Post anschauen. Es ist die perfekte Größe, wenn du zum Beispiel ein kleines Notizbuch, eine Kamera und einen Geldbeutel dabei hast. Die Qualität ist wirklich toll.
Die einzige negative Sache ist, dass die Tasche hässliche Abdrücke zeigen kann, wenn sich sperrige oder harte Dinge in der Tasche befinden.
Hier sind nochmal ein paar Eckdaten der Tasche:
Größe: 25 x 12 x 19 cm
In 4 Größen erhältlich
klassische Farben bis bunt
Schulterriemen
Leder