Favorite things 2017
Favorite things 2017
Let's start the new year with a little round-up of my favorite things that I've been reaching since 2017. Please, feel free to leave a comment and tell me what your favorite things are.
1. My everyday jewelry
I'm usually not a  heavy jewelry wearer but when I do. I always go for dainty pieces. You can find all of the pieces (here/here/here/here).
This book by Joseph Murphy is one of my favorite because it shows you how your mind, especially your subconscious mind works. In addition, you can find stories of people and techniques. Did you know that your subconscious mind controls 95 % of your life?
I had to take a picture of the empty bottle so you can see how it looks like. This is my first all green, natural perfume in my collection. It has a unique powdery scent that consists of neroli, bergamot, ylang-ylang, vanilla, sandalwood and much more.
I love music so much!! But wait, who doesn't like music? SYRE is my all-time favorite album from Jaden Smith. This album gives me so much feels and I really enjoy every song of the album. It feels like you are listening to a whole long song not to separate titles.
You might already have noticed that I always grab my beloved tube scarf because it really goes to everything. Also, it keeps me really warm. You can find it (here).
Shea butter is the purest skin care product. I use this every day for my whole body and even as a conditioner for my hair. Don't forget to warm it up in your hands and always use the unrefined type.
7. Sunglasses
I bought so many sunglasses in 2017. But I only reach out to these two. My all-time favorite Rayban Clubmaster sunglasses and my vintage black sunglasses from Mango (similar here).
What should I say? The banner bag is my baby because it is my first designer bag and I still love it. You can read my blog post about the bag (here).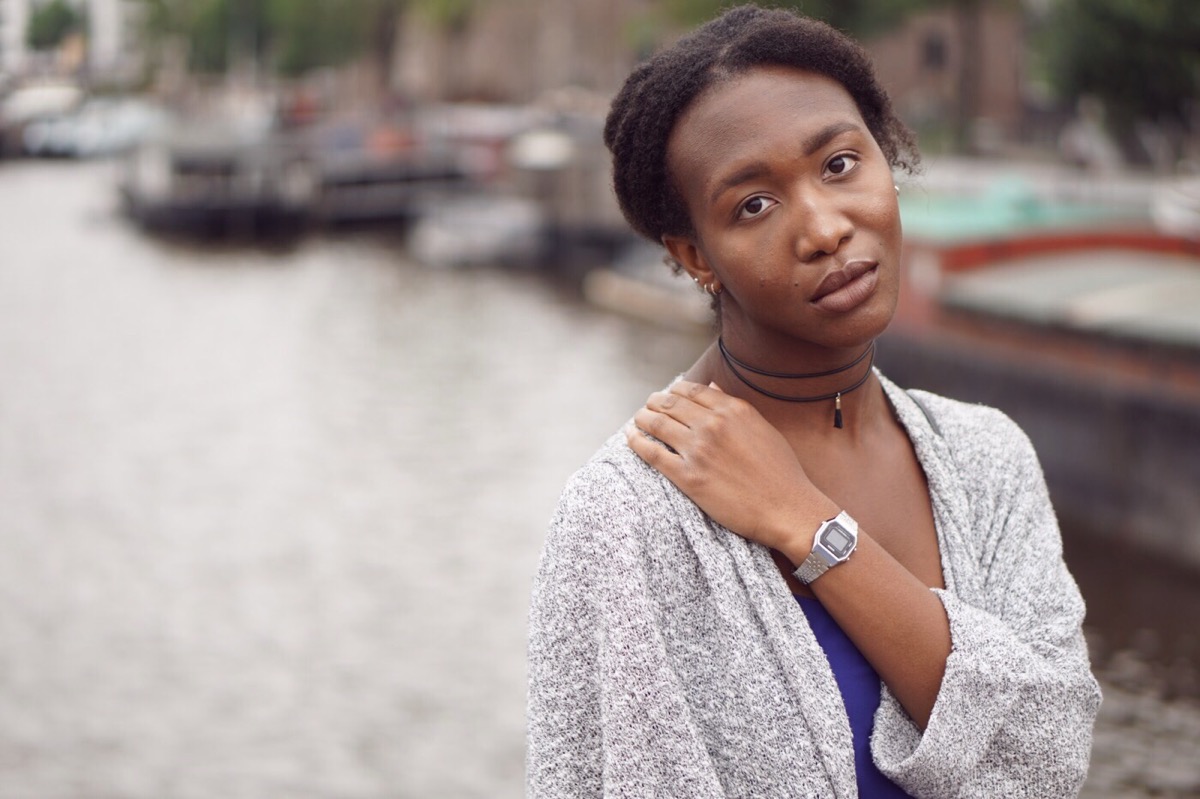 I'm such a vintage lover… Why? Because I wear my Casio watch every day and love the simplicity and look of it.
The best comes last. I swear on The Ordinary's Rosehip oil. I use it in the morning and night before my face cream. It gives you a beautiful glow and fights skin spots on the face.