Rocking my red Faux Fur Coat
Rocking my red Faux Fur Coat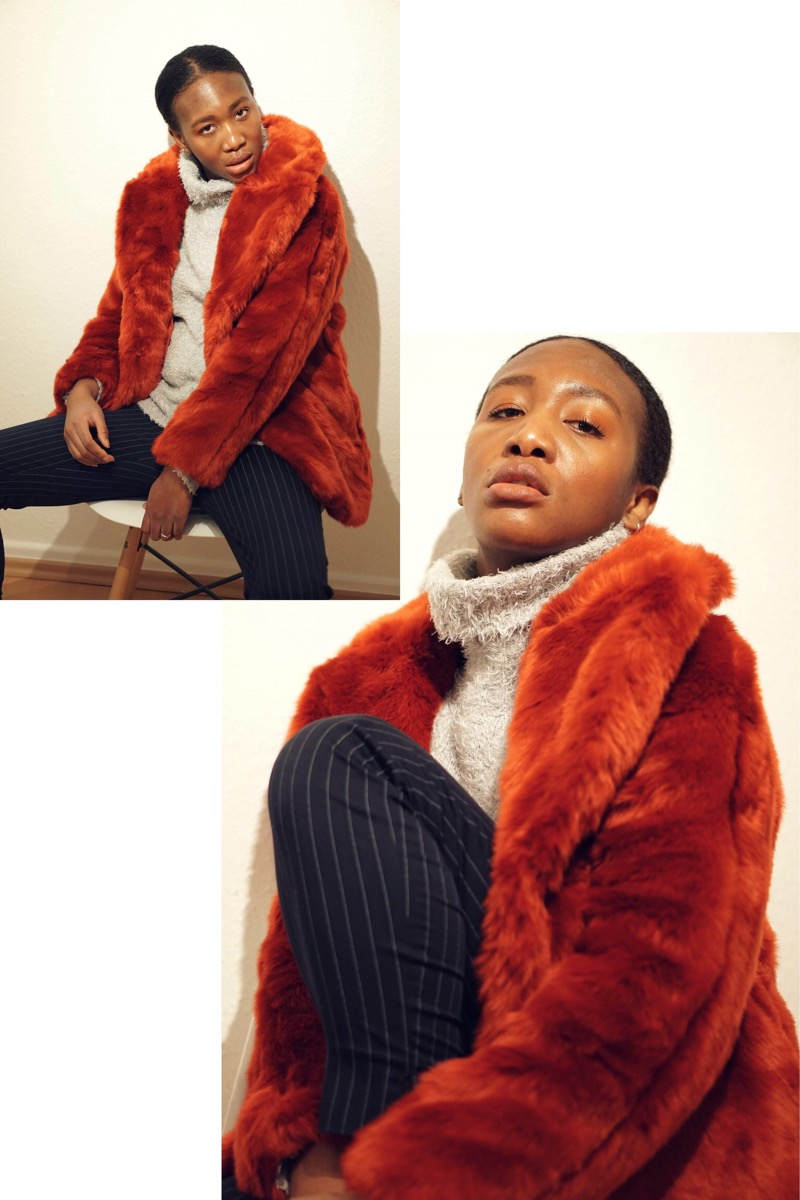 SHOP THE LOOK:
I can't believe that the year went by so fast. That's why this will be my last post for 2017 and I hope you enjoyed the pics and will find a coat that suits you.
In the fall and winter times a faux fur coat is a must-have in every wardrobe. This year the fur coat has had a comeback in different textures, colors and lengths. When you are choosing a color  I would suggest opting for a color that isn't dark brown so it doesn't look so vintage or 'old'.
When I saw this dark red faux fur red coat from H&M I directly fell in love. It keeps you warm and it is of good quality. Currently, the coat is sold out but I linked you some similar ones that you can check out. Under my faux fur coat, I wore a turtleneck pullover and pinstriped pants which you can find at H&M.
I didn't want to just go out and take a picture with the coat. So, we thought 'oh let's use our apartment as a little studio'. Then we took some editorial like pictures at home, with the lights that we have. I know it might not be so professional. But I think it turned out really good. Especially if you have a personal and sweet photographer and spent some hours on editing.
We even did a brief clip of the faux fur coat which I posted on my Instagram. Feel free to check it out and leave a comment. 🙂
By the way, I want to thank you for supporting and checking my page out (sorry for not updating it frequently). I hope I can be more consistent and be more organized in 2018.
We'll see!
Happy new year, guys <3
Jey