New in: loafers with pearls
New in: loafers with pearls
Lately, the weather here doesn't give you the vibe to go out and shoot some lookbooks.  I have the feeling that the weather has its own attitude. Because it is either grey/dark or constantly raining. Also, I am a spring and summer person due to the fact that I was born in July.😩 Therefore, I am really looking forward to the warmer days, so I can shoot and be much more creative with my looks (and of course to throw in more colors 😌).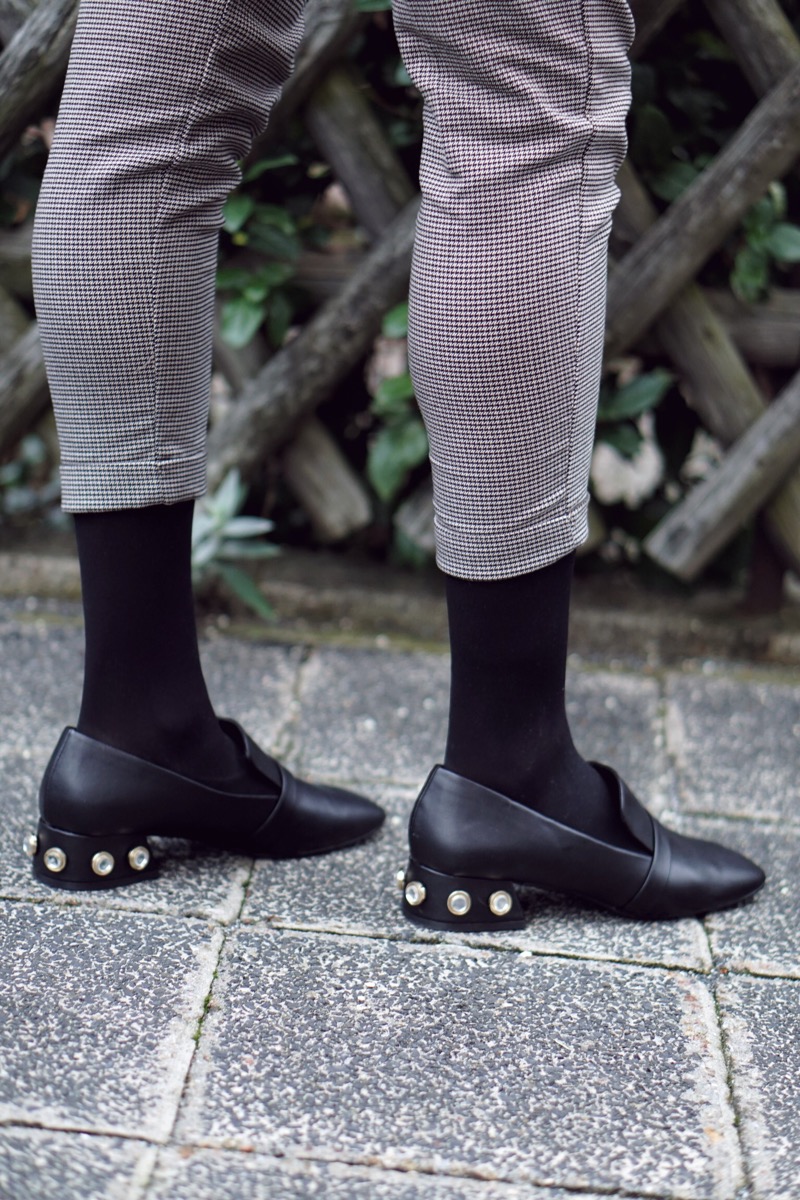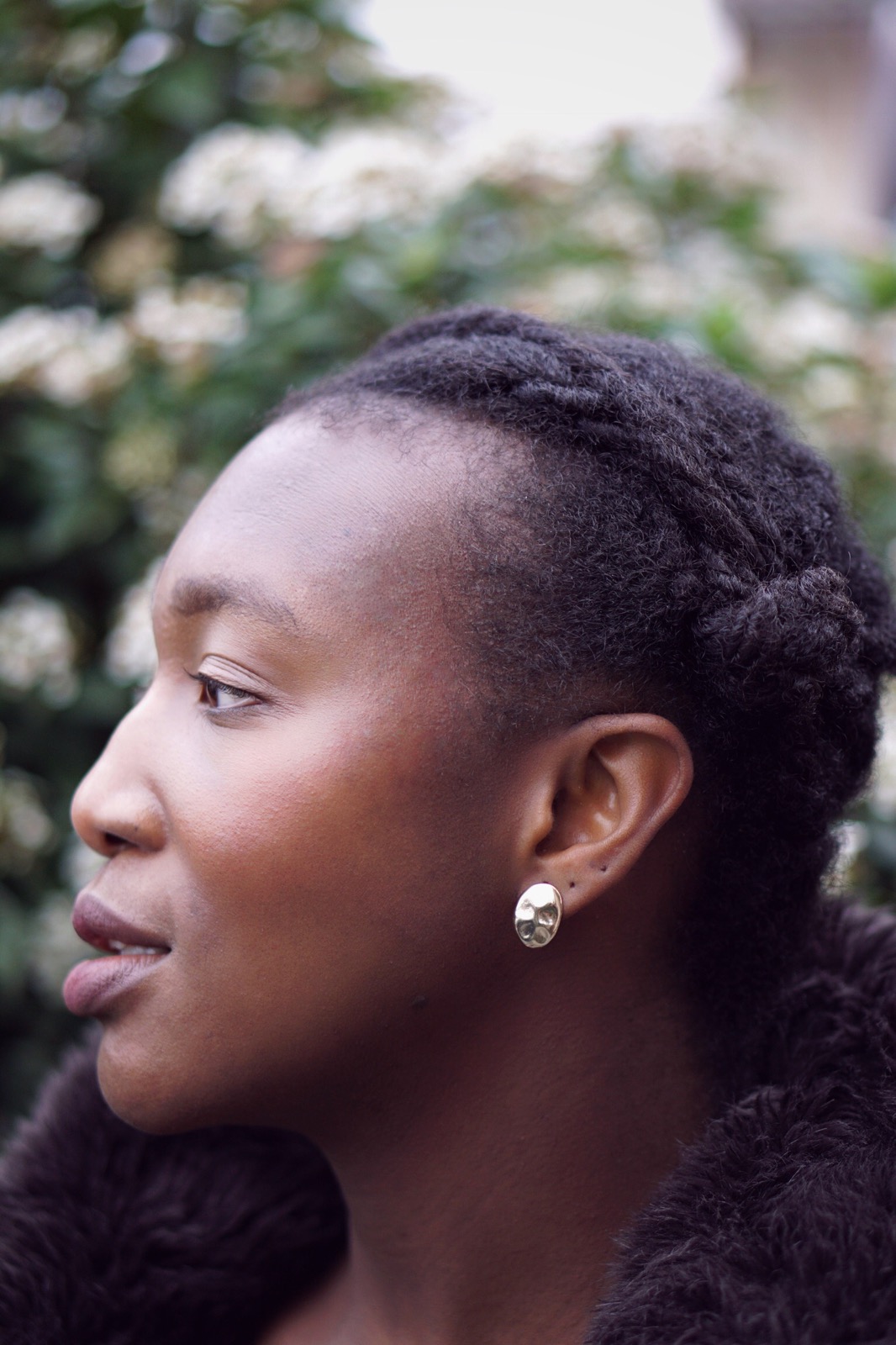 I've been ordering things from different online shops and have been sending things back because the clothes didn't look right on me. I sometimes feel guilty doing that but I am happy that I found these beautiful loafers on Mango that have a granny vintage touch. What makes it even perfect are the beautiful pearl details on the heels. I think, by now you already know that I love my vintage pieces.
SHOP MY LOOK: 
Now back to my outfit, we took a few pictures of my new loafers with pearls. The shoes are very comfortable and are true to size. By the way, they strongly remind me of these Gucci shoes. Don't you think so? Maybe my loafers are dupes of the designers! You guys should order the shoes as fast as possible because they are on sale!!
I completed my outfit with tights underneath my checked pants, my bag and my favorite black jacket that keeps me warm in the colder months. Lastly, I gave my look some little details with my golden nugget earring.