Summer in October
Summer in October
Hey peeps!
I hope y'all doing well and I know it's been a while. But I was quite busy with a little project that I will share in an upcoming post, so please stay tuned.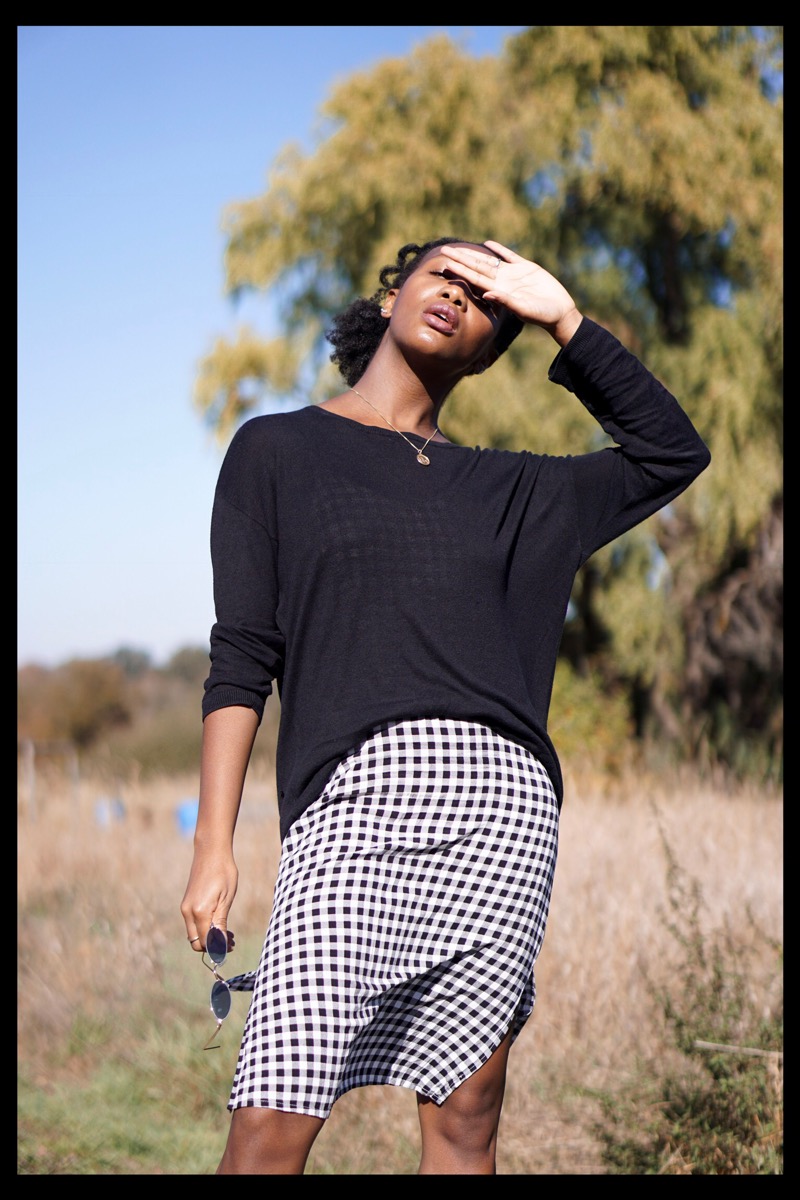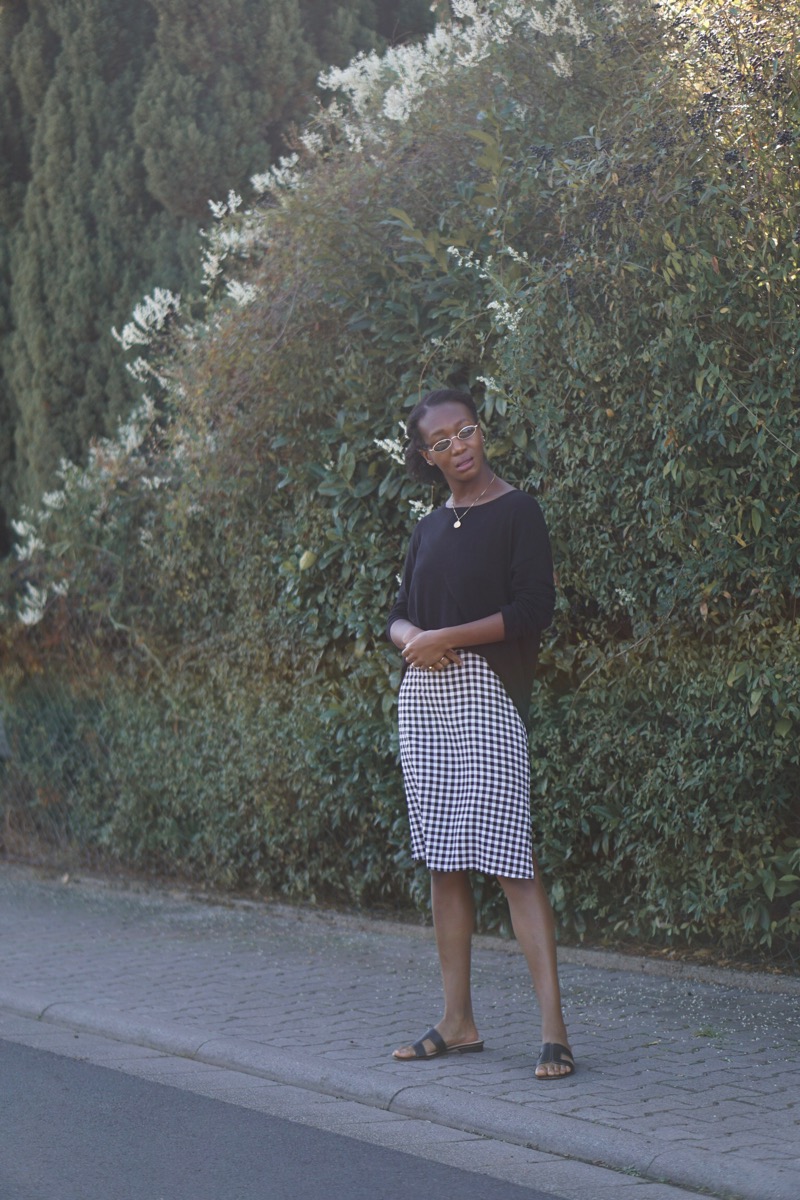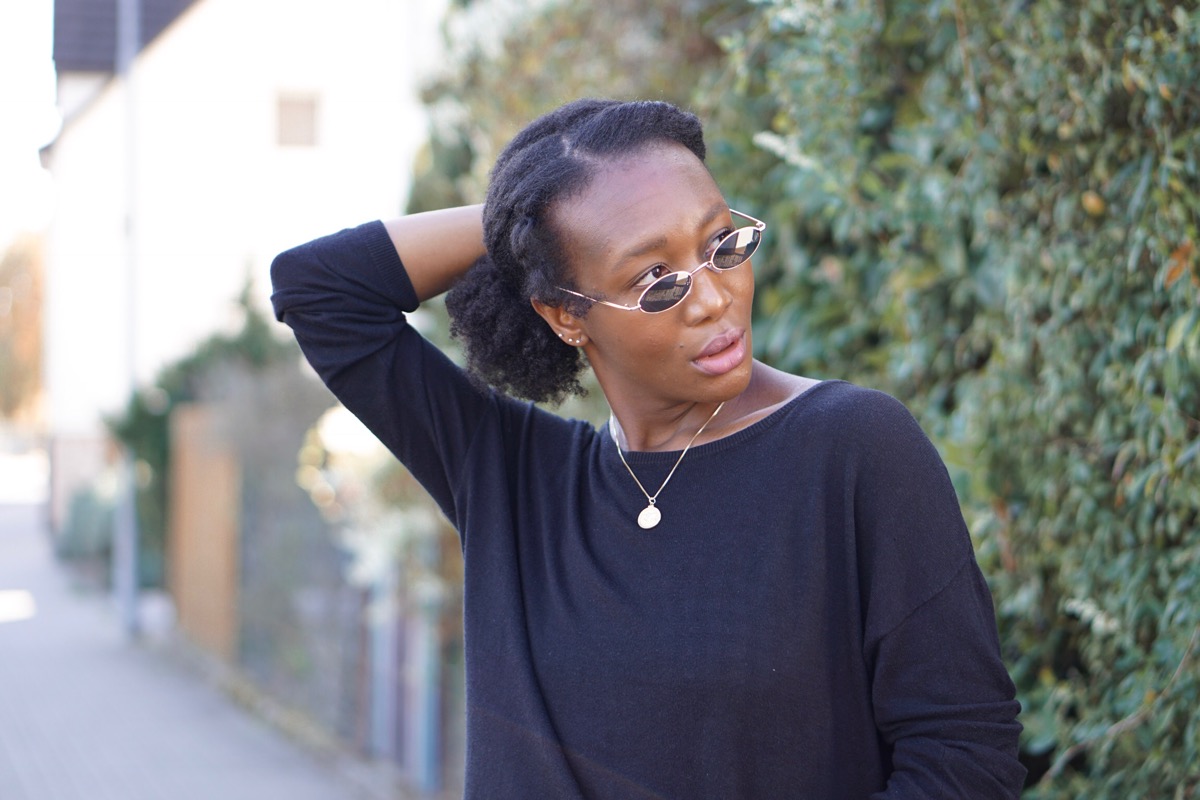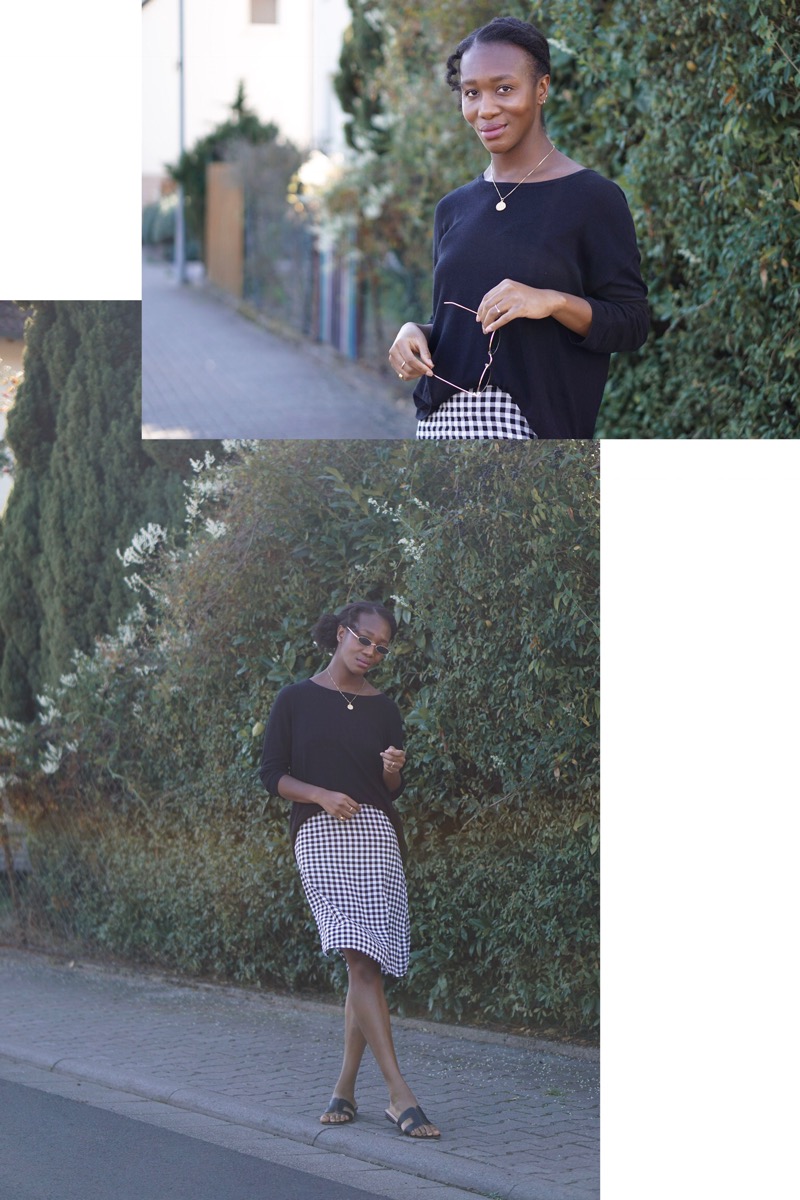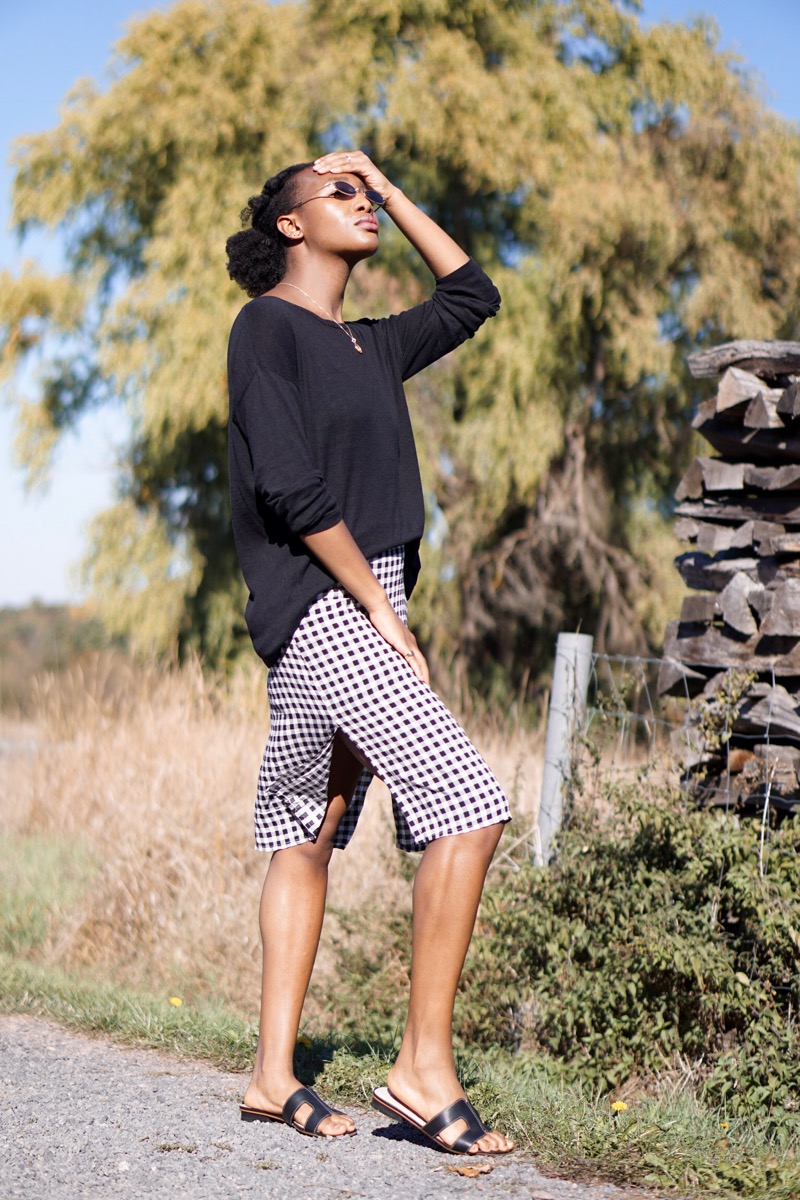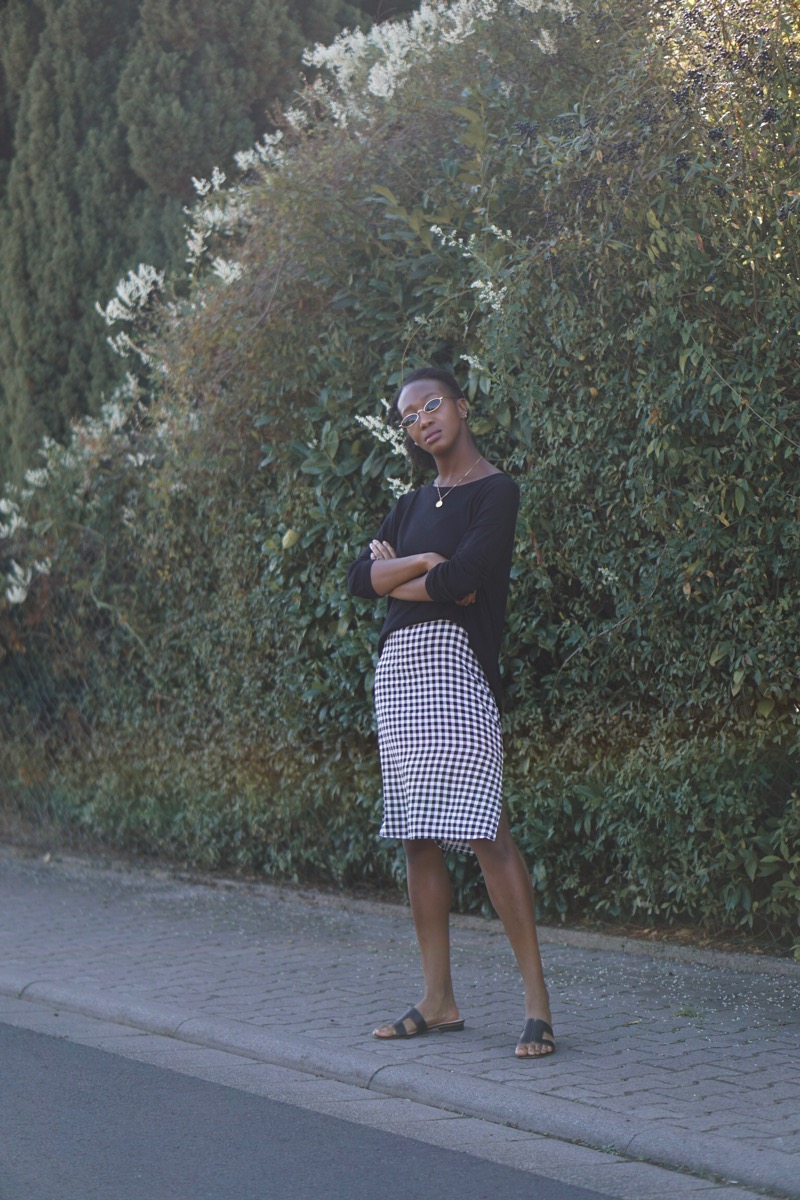 SHOP THE LOOK: knit // check dress (similar) // shoes // sunglasses // necklace
We shot this simple, transitional outfit a some days ago. And I am one of the few people who doesn't get rid of their summer clothes in the colder months. This time I was lucky because the weather has been so beautiful lately. It feels really good to put on a cozy knit, a flowy dress and sandals to let the feet breath.
Normally, the autumn season isn't my favorite time of the year because when I think of that season fashionwise,  I connect it with darker colors like brown, orange, and black. And let's not forget those heavy and thick materials which I don't like. Plus, I have to admit that I am not so creative with my styling because I tend to wear a pair of jeans, a cardigan, sneakers and the same coat most of the time. Basic? Right… That's why I am glad to combine heavy and light clothing for this warm October
Moving on to my outfit, we shot this look when it was quite sunny. Moreover, we went with a green and golden background to demonstrate the beauty of this season. The photos also show how green the leaves are. In addition, I wore a checked midi dress underneath a black light sweater knit. I focused on accessories and wore my statement coin necklace and finished the look off with my thin oval sunglasses for a vintage touch. Finally, I wore my favorite sandals by Dune which I can highly recommend!
See you in the next post!
Jey <3