A pop of pink
A pop of pink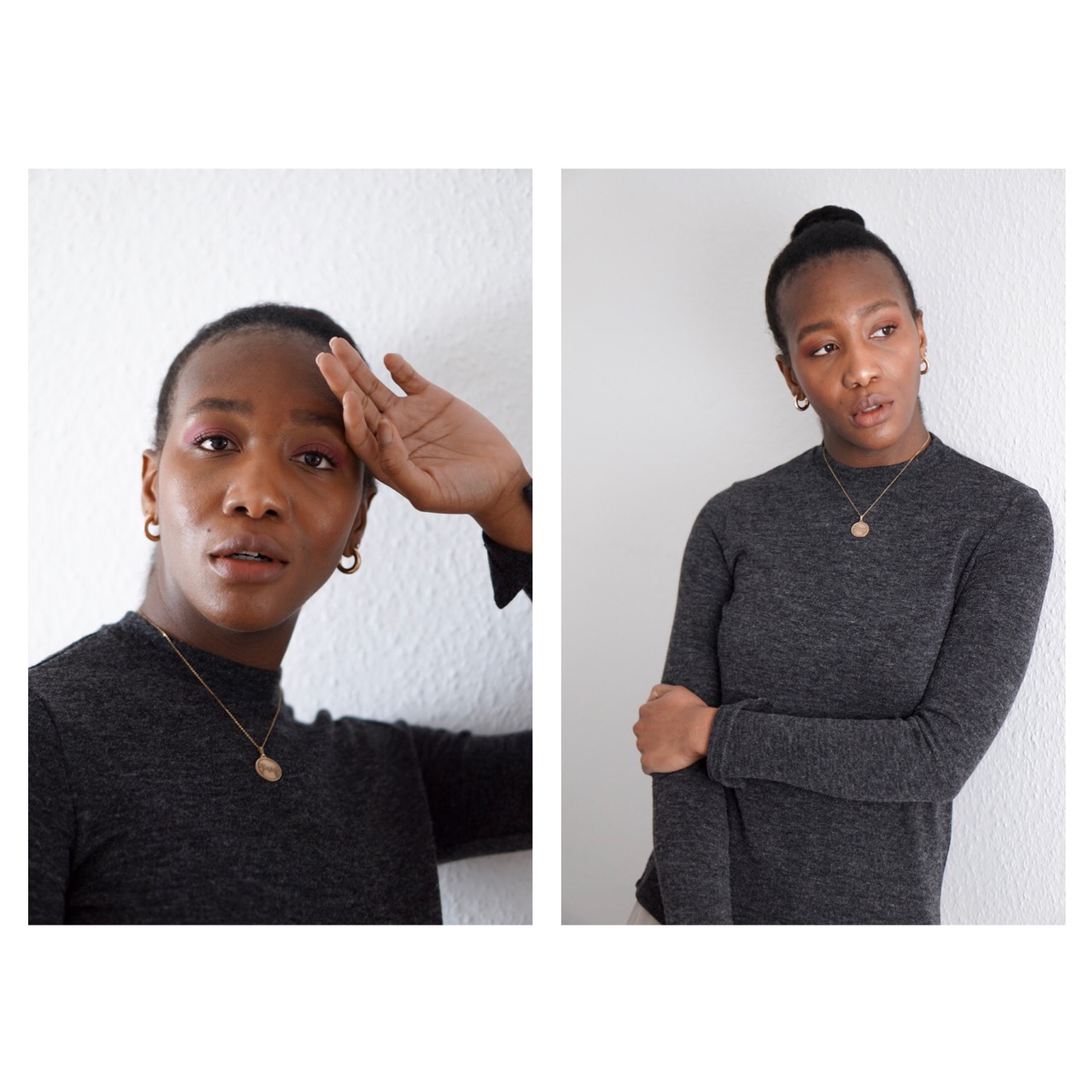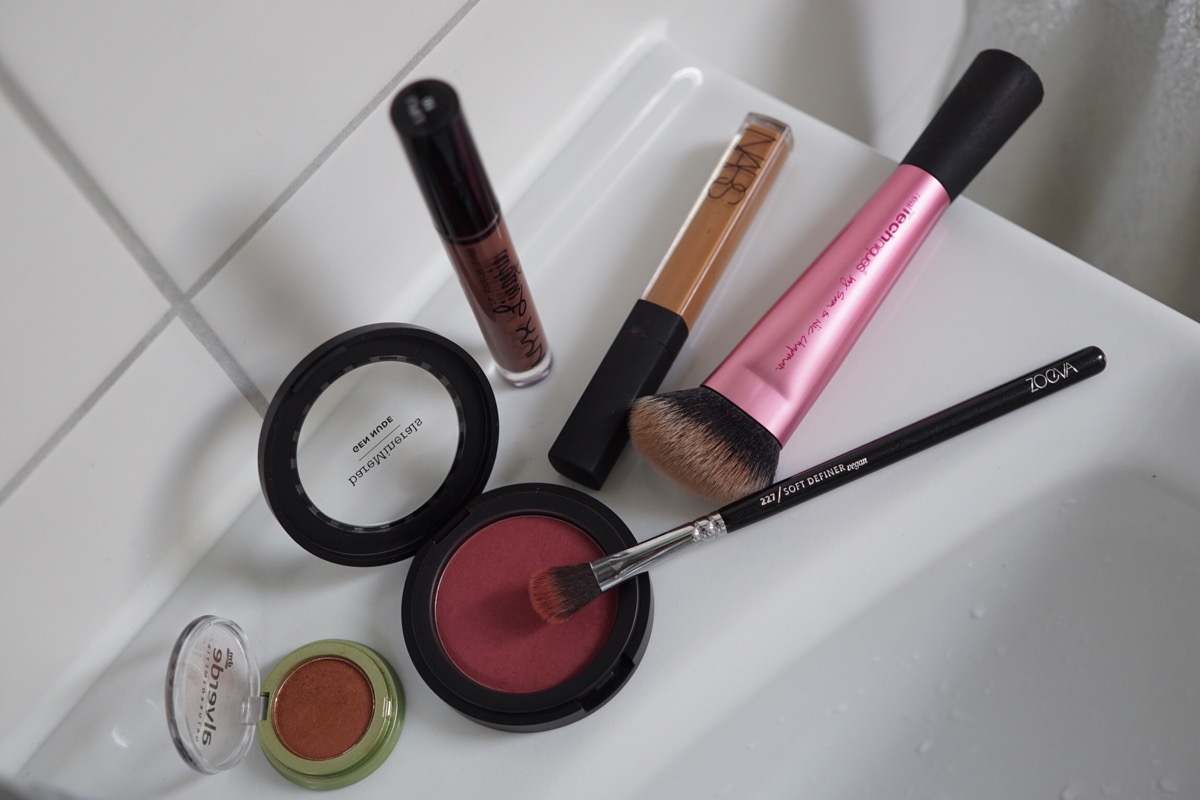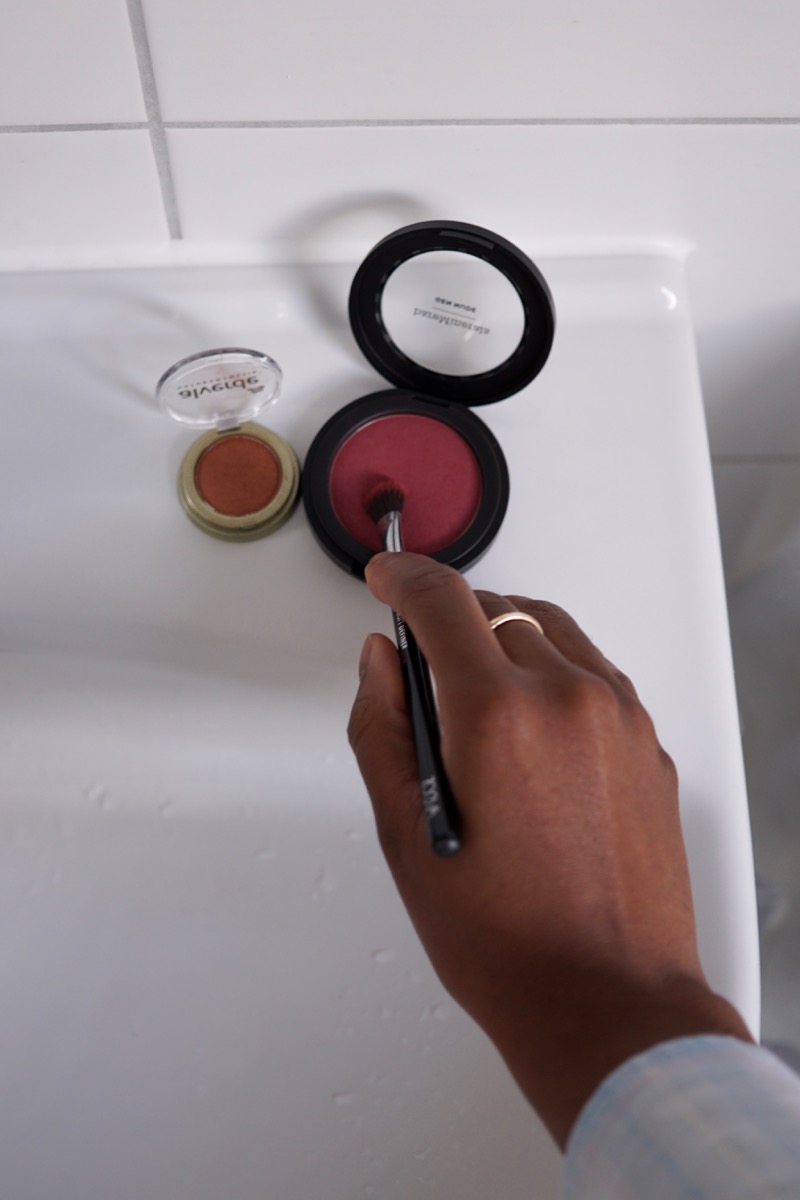 brands may contain affiliate links!
CONCEALER: Nars – Amande
EYEBROWS: Max Factor – Eyebrow pencil
EYESHADOW: Bareminerals – You had me at Merlot / Alverde – 07 Cosy Copper
HIGHLIGHTER: Kiko – Water Eyeshadow 208
MASCARA: Maybelline – Lash Sensational
LIPSTICK: NYX – Teddy
Today, I want to share a spring/summer inspired makeup look. Whenever I want to experiment with beauty, I first head to Pinterest and then to a few makeup artist accounts in Instagram to get inspired. I've noticed that bright colors like pink or orange are very trendy right now. As you can see, I used matte bright colors on the eyelids but you can use a glossy eyeshadow too. Besides, glossy lids are a must-have for the hotter season!
For this simple makeup look, I kept the lips in a neutral nude color, so that it doesn't steal the show of off the eyes. The skin is not matte rather dewy. This can be achieved with well-prepped skin. I like to exfoliate my skin and follow up with a good moisturizer. Since I don't use foundation, I like to cover up my blemishes and hyperpigmentations with my trusty NARS concealer in the color Amande. It is the best concealer ever. Due to the color varieties, undertones and the creaminess of it. Moreover, I don't like to bake my eyes with powder because of the cakiness. As I am getting older, I don't want to dry out the delicate eye area. 
Moving on to the eyes, I used my blush by Bareminerals as an eyeshadow base because I don't like to follow beauty rules. It is a reddish burgundy color but on my skin, it looks more pinkish. Then I added a copper tone near my eyelashes so that my eyelids have more dimensions.
Next, I drew on my eyebrows to make my eye makeup to pop more. Then I used the blush that I used for my eyes, on my cheeks.
Finally, I completed this spring/summer inspired makeup look with a nude lip and a gold highlighter on the areas that I want to accentuate. Like my nose, the cupid bows and under my eyebrow and on the cheeks.
I hope you enjoyed this makeup look and see you in the next post!