Spring lookbook 2019
Spring lookbook 2019
Hey peeps!
This is my first spring/summer lookbook. These are a few of my favorite spring outfits that I wore a few weeks ago. Also, these are clothing pieces that I like to wear over and over. It is a mix of minimalism, animal and checked prints . In the warmer months, I prefer to wear light pants, dresses and skirts.
Now let's move on to look no. 1
This first look is monochromatic because I only focused on black and white colors. It features a pair of black shorts and a horizontally striped shirt. By the way, long shorts are very on trend and can be paired with a blazer, a simple shirt, sneakers or sandals .. you see, almost everything 😉 I finished the look off with my black shoulder bag and squared gold necklaces. Oh, how can we forget my white strappy sandals? These are the infamous Zara sandals that are everywhere on the internet right now. They have a midi height and are surprisingly comfortable.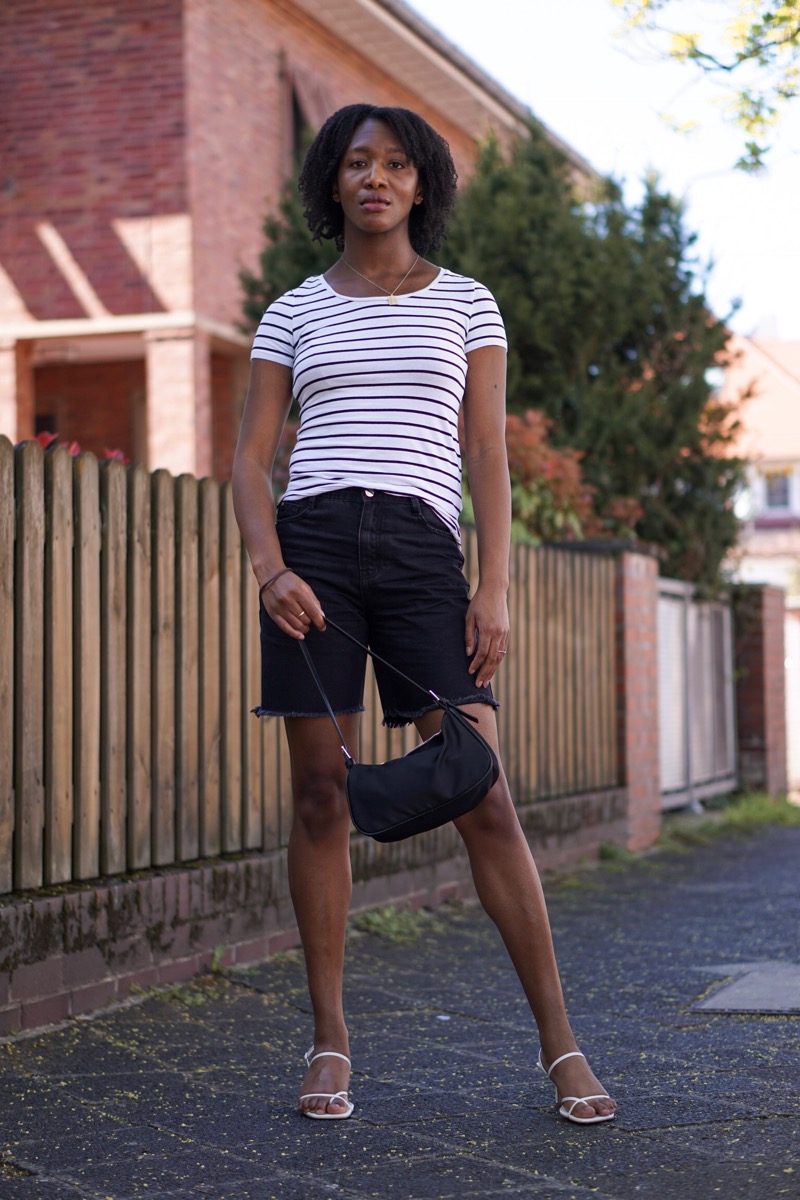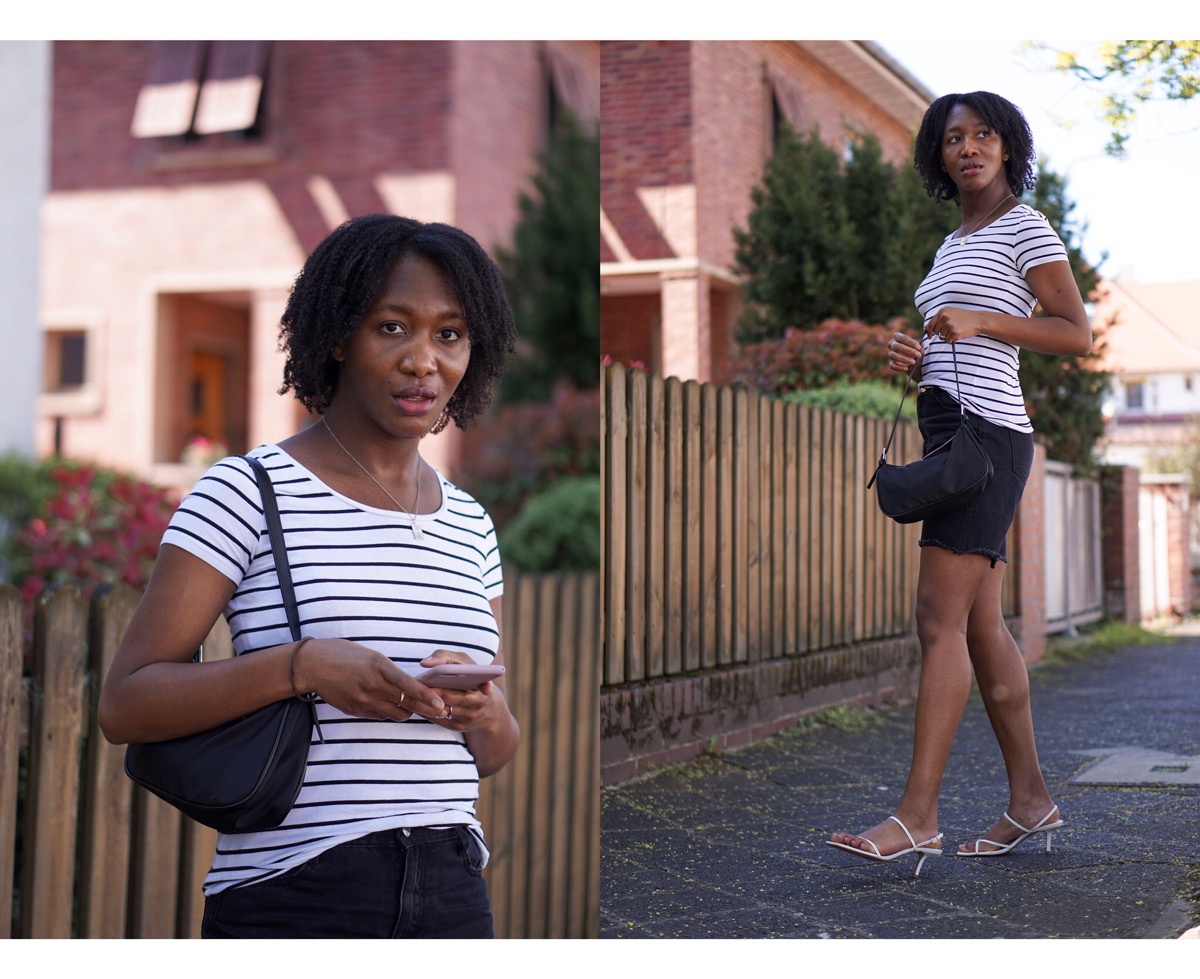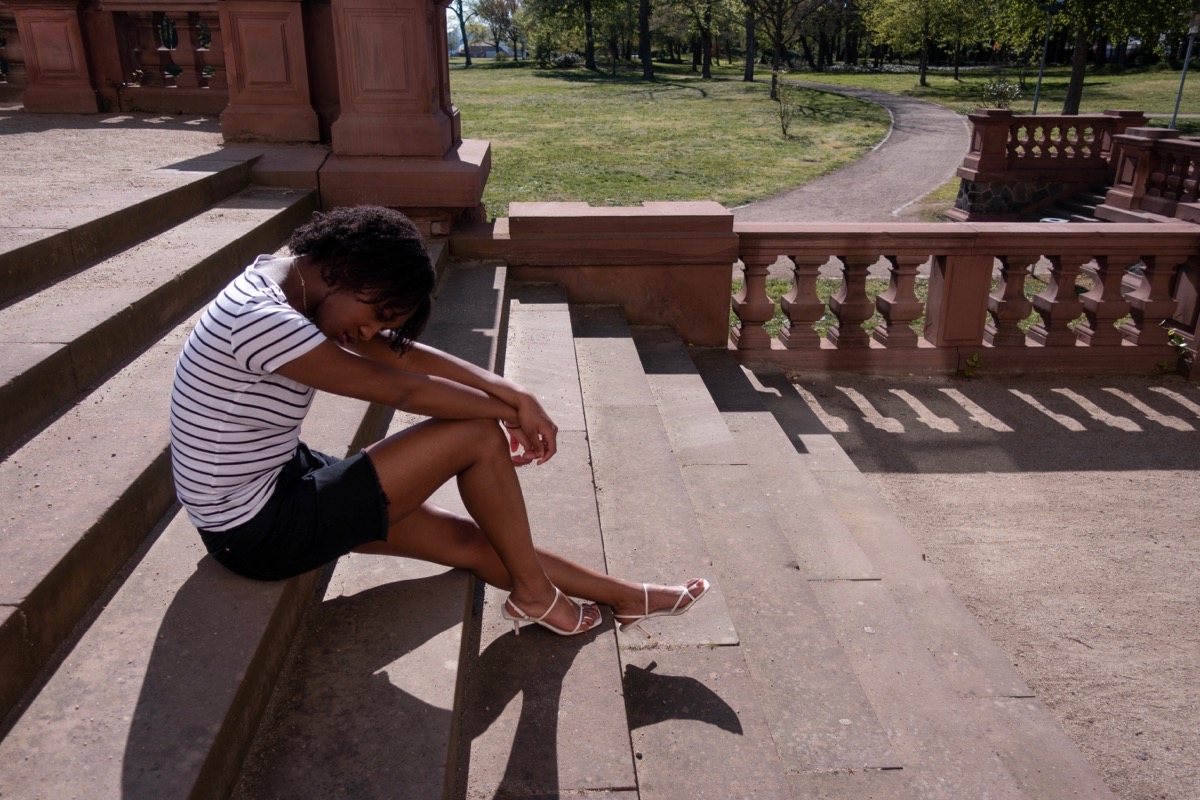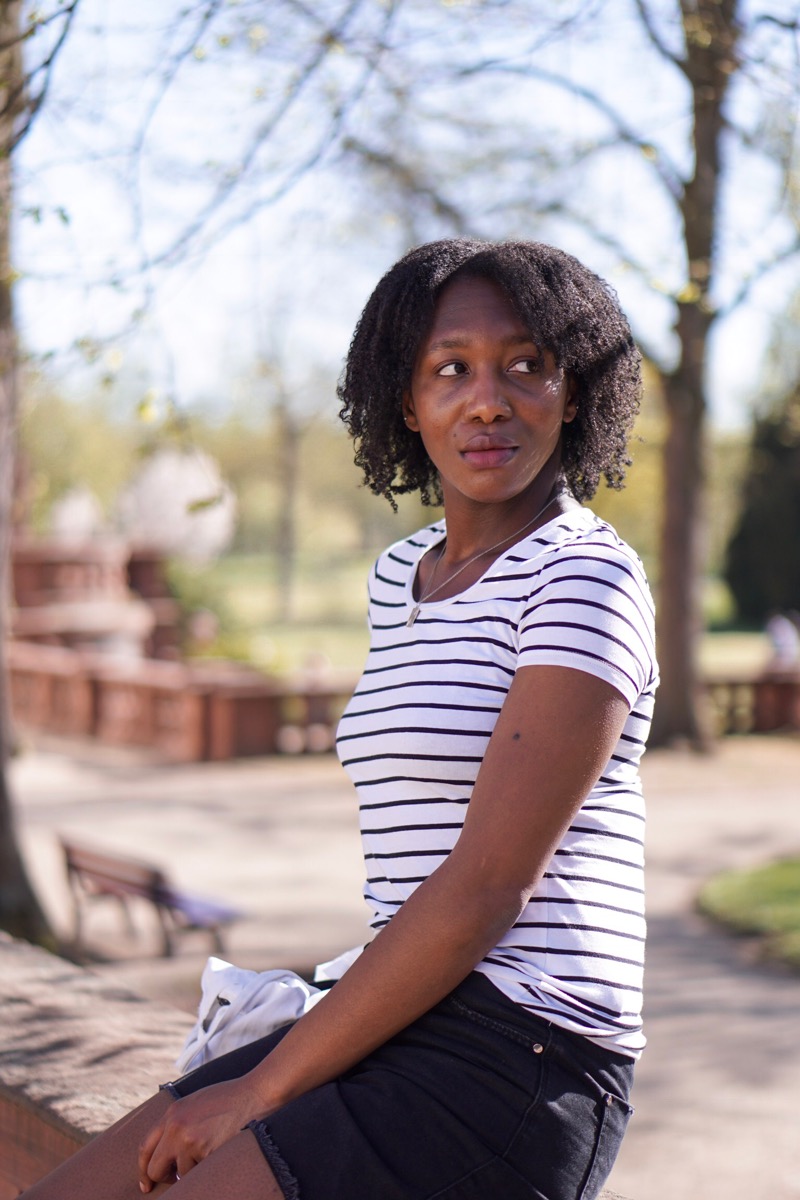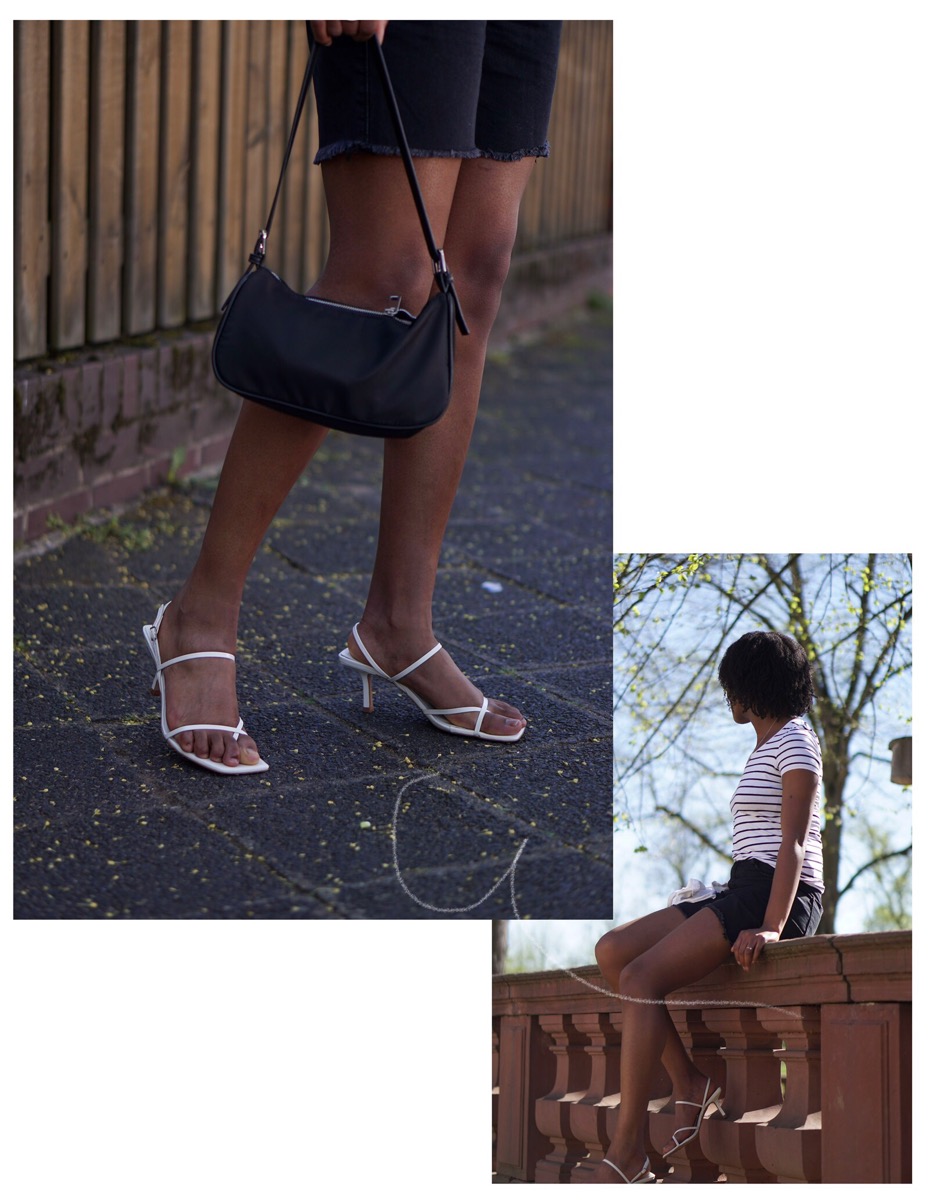 Look no. 2
I can see myself rocking this outfit until I die. It might be basic to you but I feel the comfiest in this. Furthermore, these are clothes I like to wear if I want to hang out in the city or drink a coffee.
I've been living in this blouse (another striped top xD)  and the great thing about it is that it goes with everything and can elevate anything immediately! I paired my blouse with these beige colored pants. What I adore about these kinds of pants is the material because it is casual and made of linen. Which you can wear in the warmer season without feeling sweaty and uncomfortable. Moreover, I wore a pair of Hermes Oran looking sandals but these ones are by Dune and cost much less and are of great quality! Finally, my Burberry bag made an appearance and completed the whole outfit.

Look no. 3
is the last one in this episode and has a more hot summer vibe. This look features another blouse that I styled with a silk skirt that has animal prints. I wrote about animal prints a while ago if you fancy a quick read :-). This skirt is a statement piece because of the print. Therefore it can make your entire outfit look put together and kind of exciting?!
Lastly, I wore brown strappy sandals which go well with many colors in my wardrobe. Also, the sandals are so comfy and I can walk in them all day due to the low heel.

Read my last post & see you in the next post!