Bold vs minimalistic outfit
Bold vs minimalistic outfit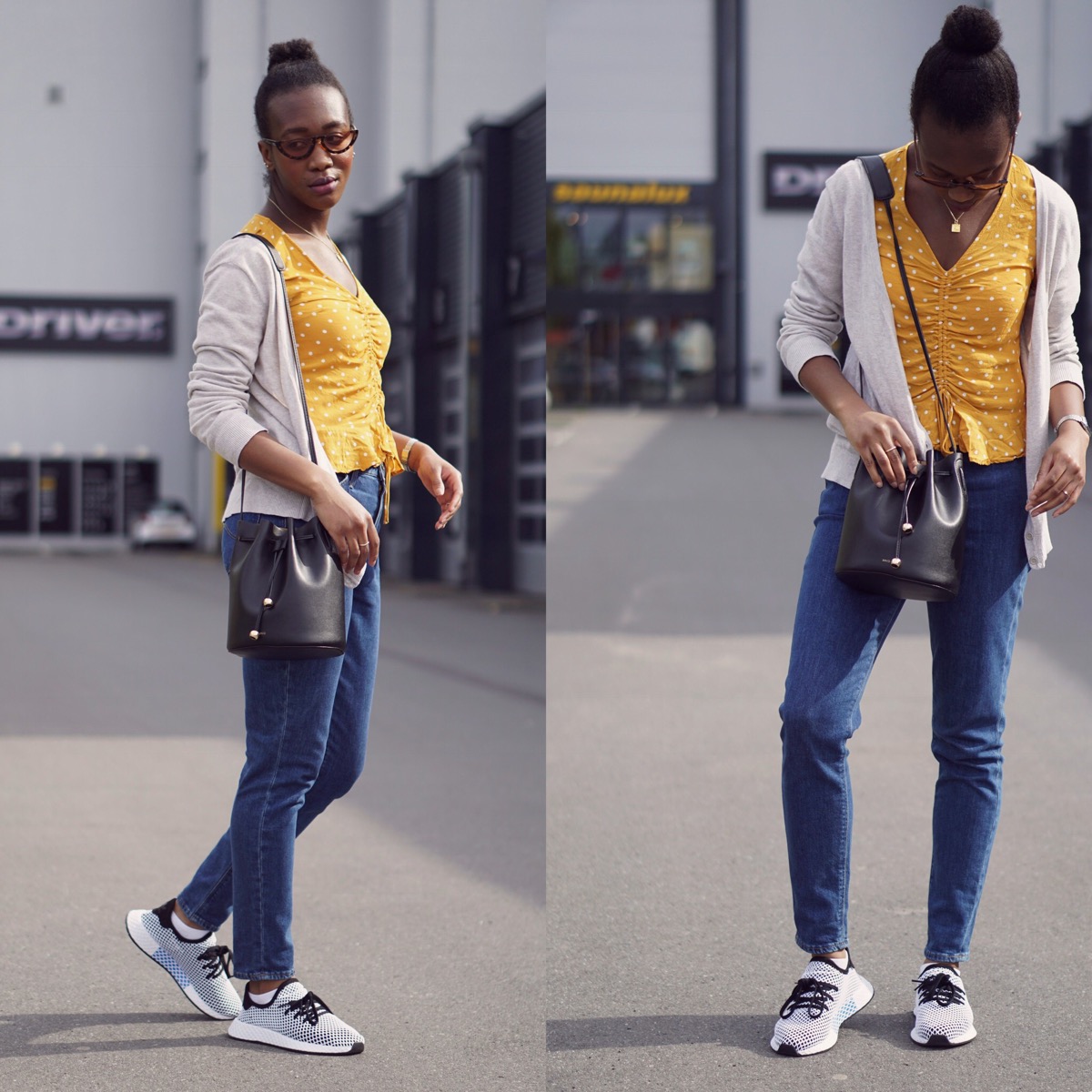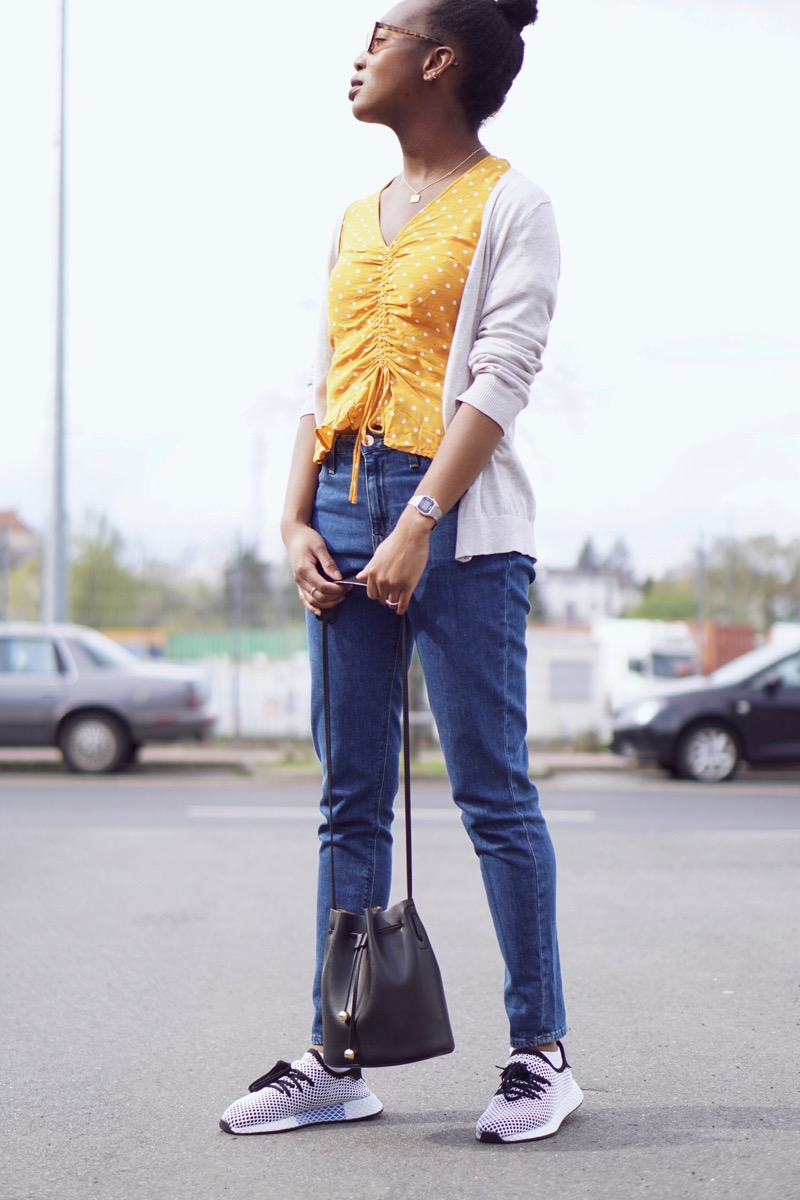 I hope you had a great and productive week so far.
I've been quite lazy if want to be honest. Thankfully the weather is so beautiful here, and I tanked a lot of vitamin D the whole week. I really hope the weather will stay like this for a while but you never know.
A few days ago, I spring cleaned my closet to finally welcome spring into my home. Besides that, should we call it summer due to the temperature?
Moving on to the outfits. My better half and I spent a lot of time together on the weekends and shot a few pictures in Frankfurt.
My first outfit was casual with a pop of color. I rocked my new yellow polka dot top which you can find at an affordable price by H&M. Then I pair it with my Lee jeans and my new shoes by Adidas that are called Deerupt. I usually don't buy new sneakers but this one caught my eyes immediately and I couldn't say no. Also, I think that they look quite like the infamous Yeezy. Lastly, I wore these futuristic, half cut sunnies to put the "boldness" up. 🤣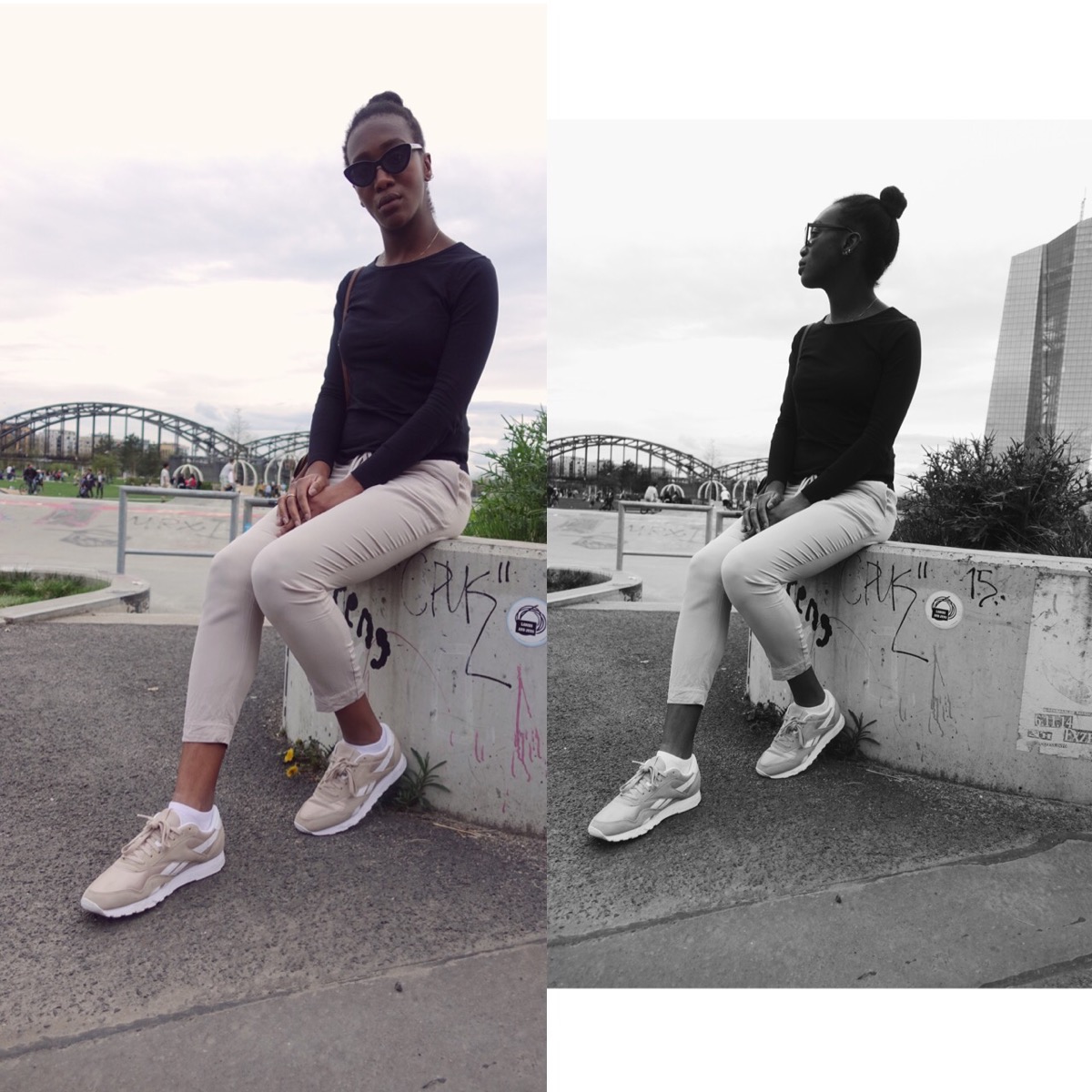 SHOP MY BOLD VS. MINIMALIST OUTFIT:

On the second day, we spent much time at the park. As you can see, this look is the total opposite of the first outfit. Due to its minimalist neutral colors. I opted for colors like black, beige & brown. Sometimes, I just love switching up from bold to casual colors.  
For this look, I threw on a black, basic longsleeved top and beige pants that matched well to my Classic Reebok. Moreover, I had my favorite faux-leather brown bag that you have seen already in my other posts. To finish it up, I put on "vintage esque" full black cat-eyed sunglasses to protect my eyes from the sun. 🤣
I hope you like these looks – read my last blog post here.
<3