How to style a ditsy floral green midi skirt
How to style a ditsy floral green midi skirt
This is the floral green midi skirt you need in your wardrobe. Ever since I've discovered this green daisy skirt by Rouje, I immediately fell in love with it. But what held me back ordering it, was the price and the availability. After that, I started looking for alternatives and found this affordable skirt on the H&M page which looks even better in my opinion. The delivery of my skirt took a week to arrive. As soon as it came I wore it for the first time to the zoo.
What I like about the skirt are the prints, the lightweight fabric (crepe) and the 5 buttons on the side, that allow me to show a leg.
Unfortunately, the skirt is sold out but I linked you some similar ones.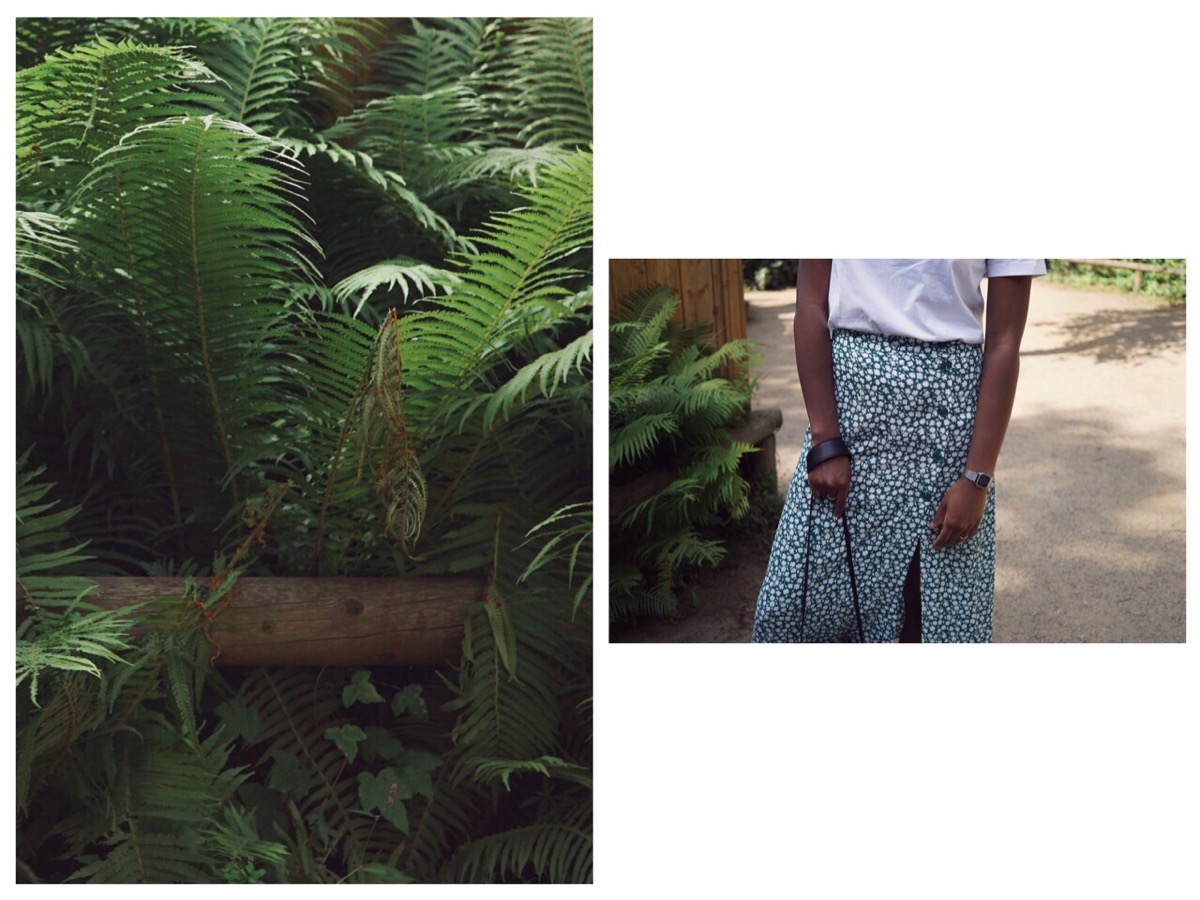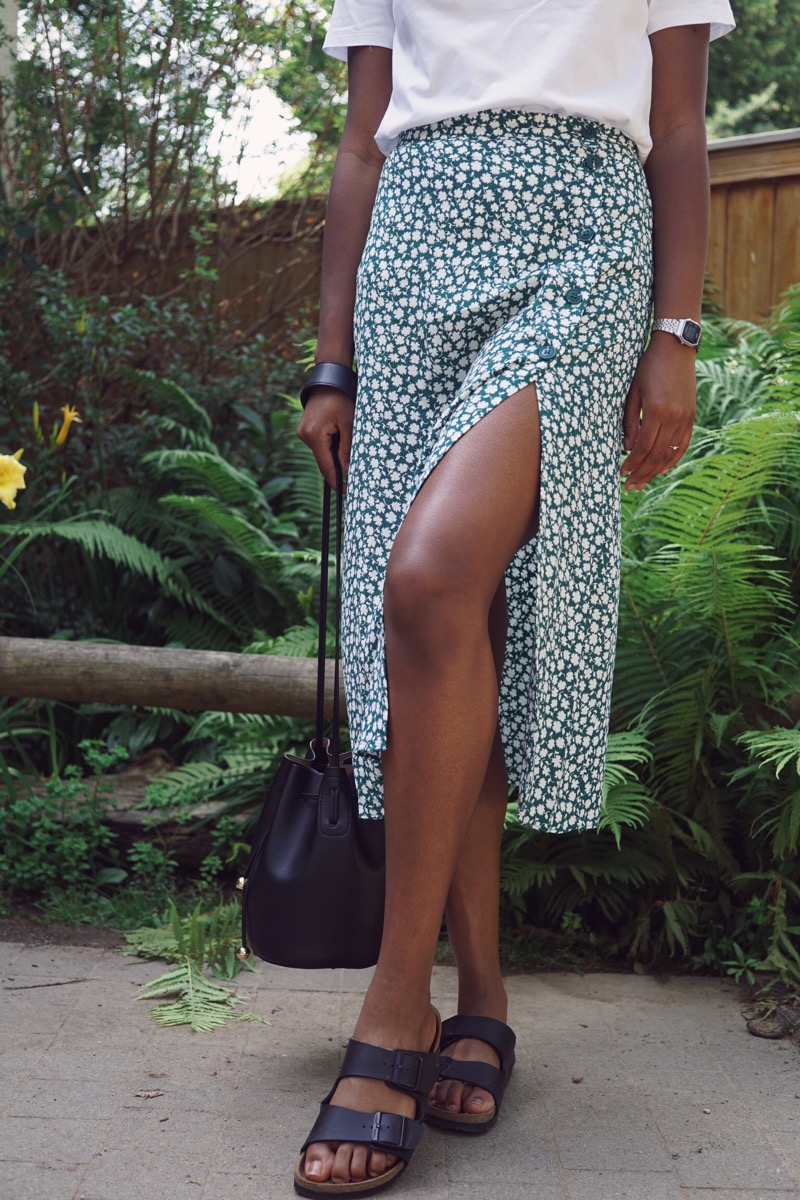 SHOP FLORAL GREEN MIDI SKIRT:
midi skirt // t-shirt // shoes // bag

How to dress the floral green midi skirt
Ths particular skirt can be easily dressed up or down.
As you can see in my pictures this is a very casual outfit. Because I wore the green skirt with a white basic T-shirt by COS followed by black Birkenstock sandals.
Furthermore, you can pair the midi skirt with simple t-shirts, tank tops in the color: white, beige and black. Opt for shoes like espadrilles, white sneakers, and sandals in white, black, beige. For a dressier look, I would wear nude or gold stilettos.
Finally, accessorize your outfit with a brown cross bag, a trendy Bali bag or a black bucket bag like me. Oh, don't forget to put your favorite necklace(s) on.
See you in the next post!
<3