Feeling the yellow
Feeling the yellow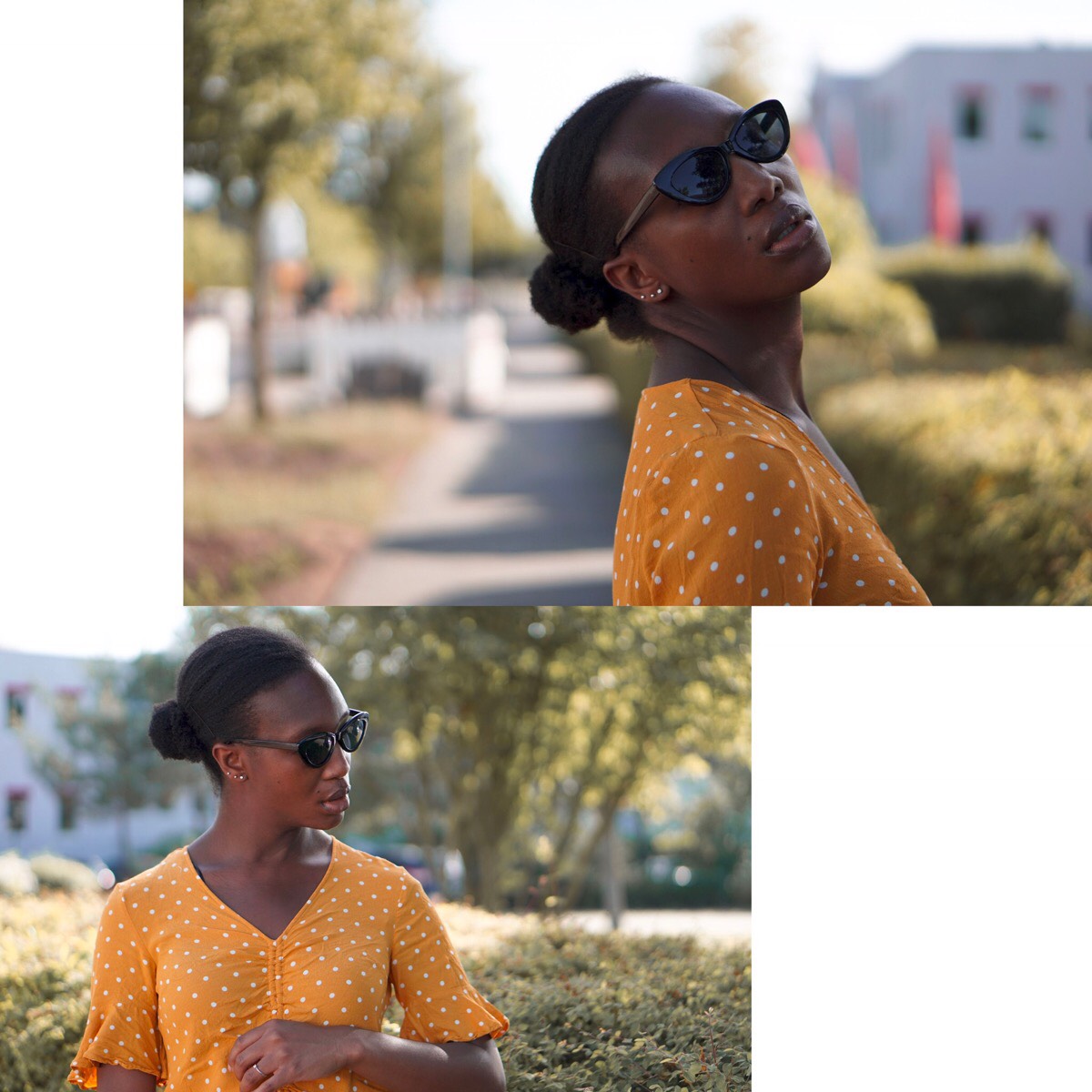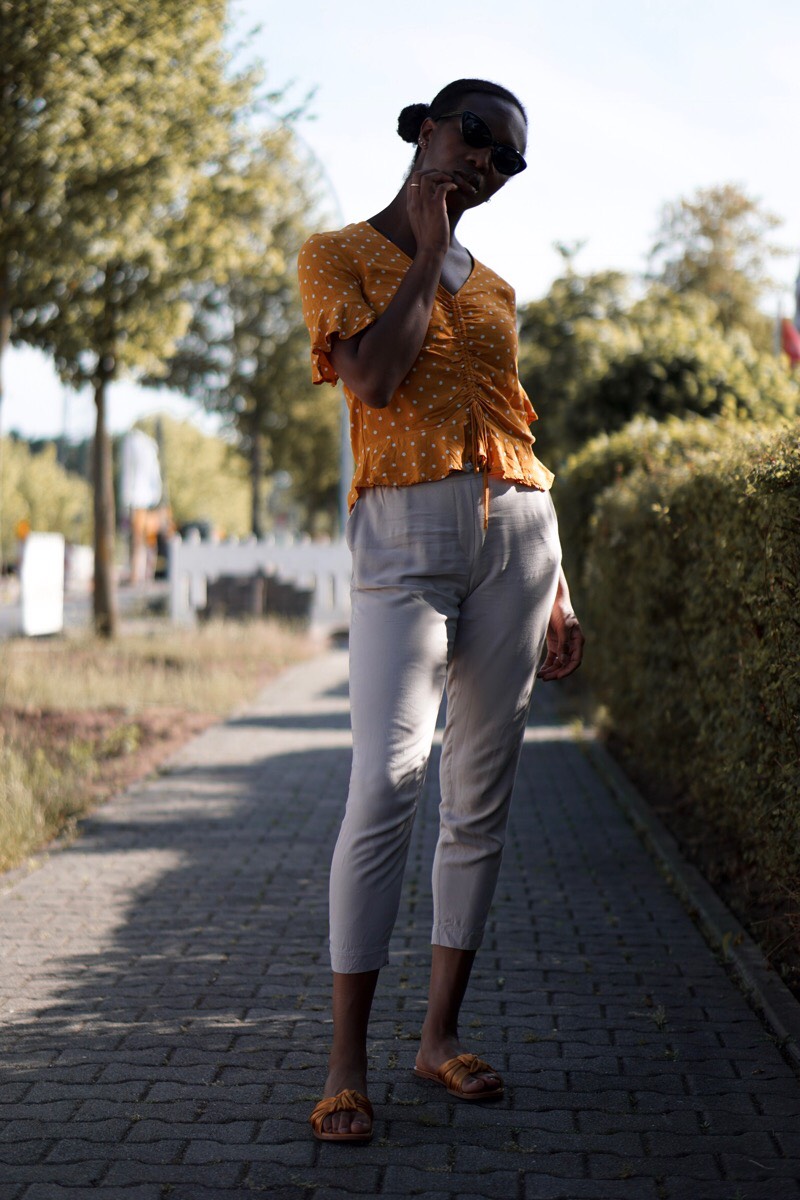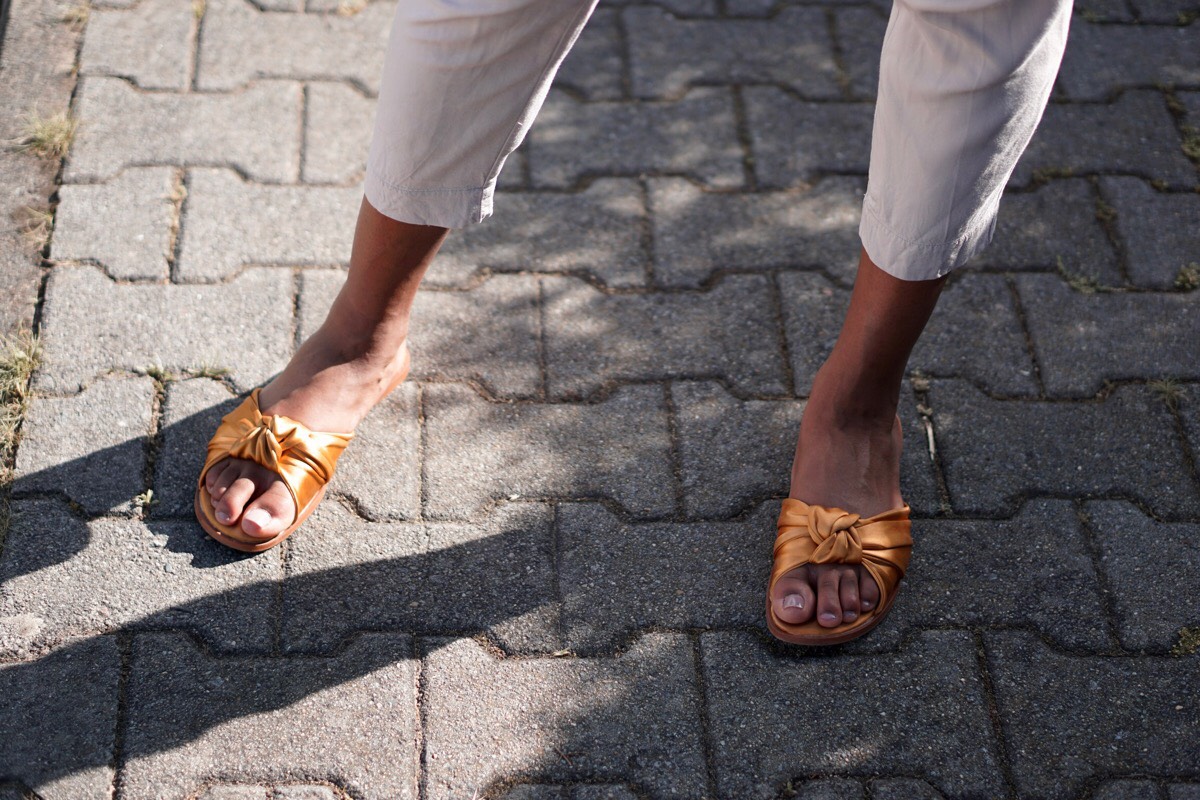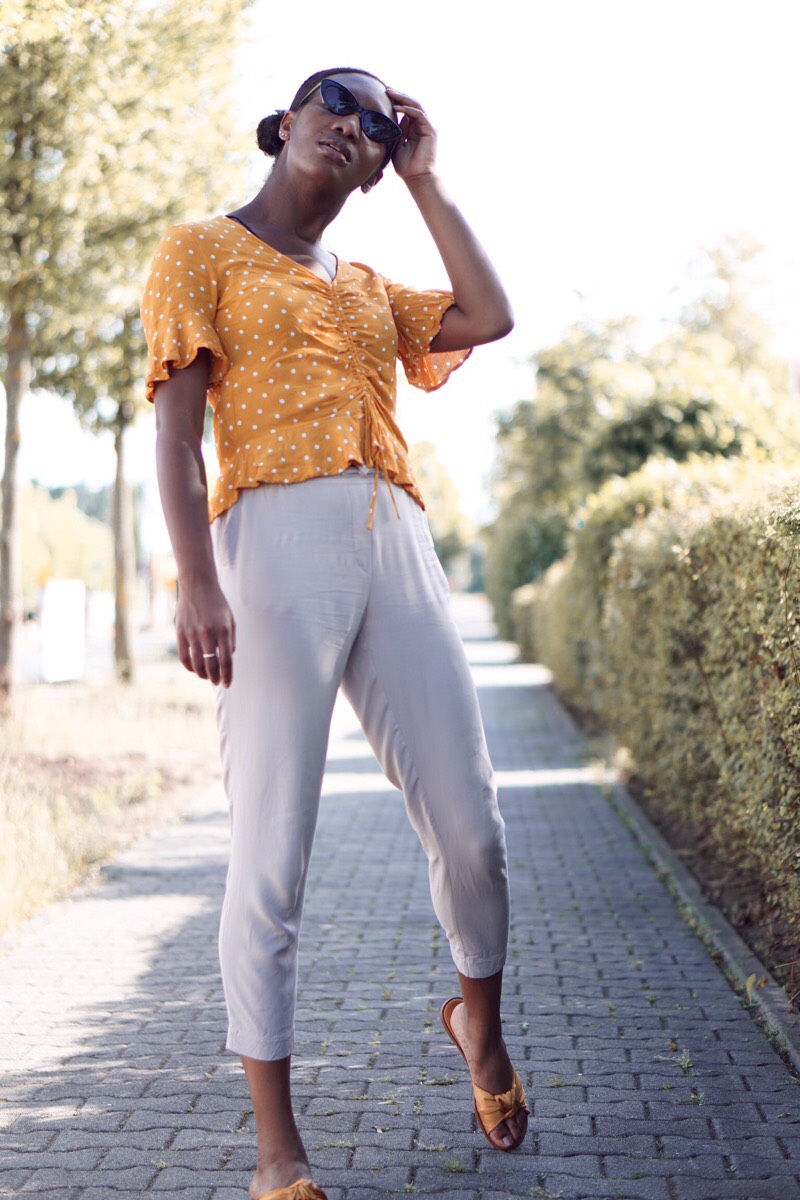 SHOP THE LOOK: TOP // PANTS // BOW SANDALS // SUNGLASSES
—
Hey guys, 
Since summer is right at the corner. I wanted to share with you the look I had on a while ago. I thought, why not make an editorial style lookbook that features the love I currently have for yellow.
In a psychological way, it's crazy how certain colors can lift or reduce your mood instantly. Like how the sun and its 'yellow' are known for lightening the mood.
Yellow comes in different undertones, that means everyone will find a yellow tone that fits any undertone and skin color. Due to my neutral, olive undertone, I can easily pull off yellows in a neutral and sometimes warmer tone. Therefore colder yellow doesn't look good on my skin color. You can find your undertone if you look at your wrists vein. That means:
blue veins – cold undertone

blue/green or purple veins – neutral undertone

green – warm undertone
I paired my fav pants with a yellow polka dot blouse and comfortable bow tie sandals. By the way, I bought my sandals last year and the tone of the shoes are more on the golden site.
But If you are a person who doesn't like to work with colors. And, you prefer to just grab neutral or monochromatic colors. Then opt for accessories like sandals or slippers in yellow or gold tones. If you like dainty pieces go with gold jewelry.
Let's move on to the technical site. We used the good old Sony A6000 as always. We shot with the 50 mm lens which gives a beautiful blurry background and it's the perfect lens for portraits/fashion shots. In addition, I used Lightroom to play with the color of the images.
I hope you enjoyed the different editing style of the pictures. Read my latest blog post here.
<3