7 shoes every girl should have for summer
7 shoes every girl should have for summer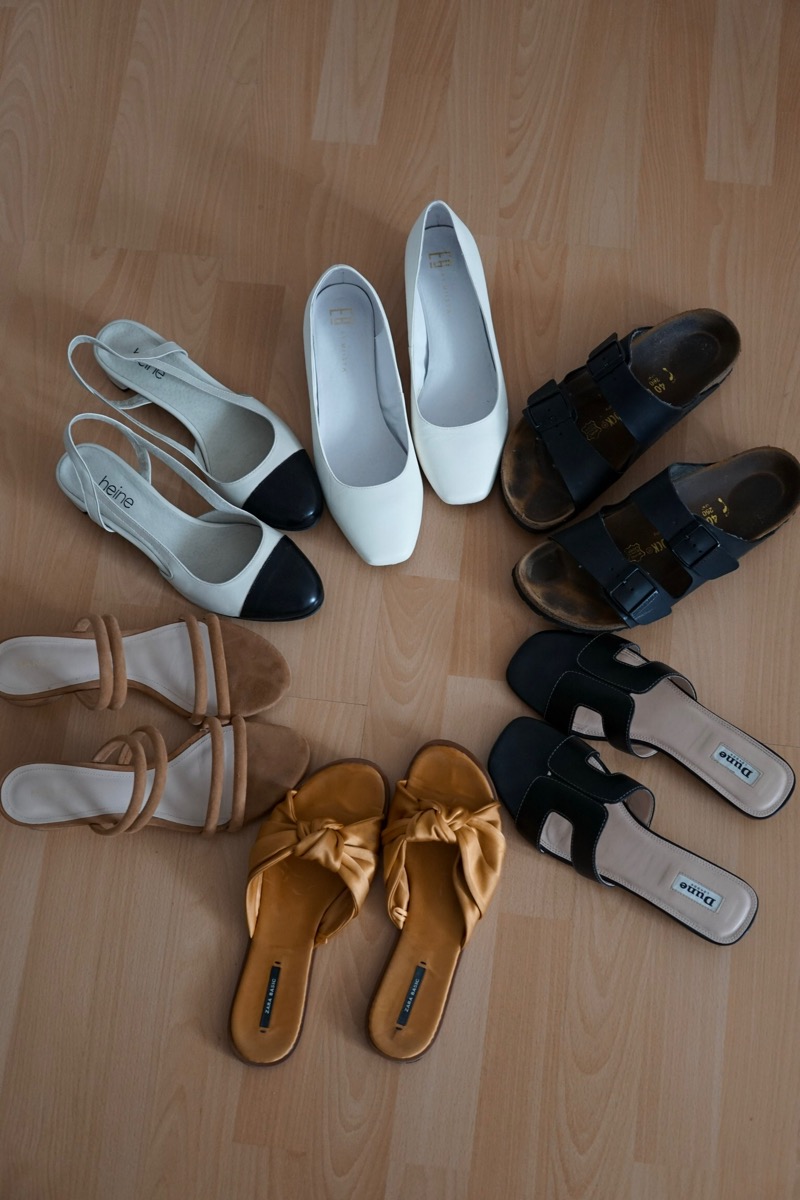 *a few shoes are sold out but I linked alternatives.
Today I'm talking about my 7 favorite summer shoes. All of them are comfortable and can be worn in the hot summer months. I tend to wear sandals, mules and everything breathable on the hotter days because my feet need to breathe too! 😉 Also, I think they deserve to do that because they carry us everywhere.
1. Dallas Sandals by Topshop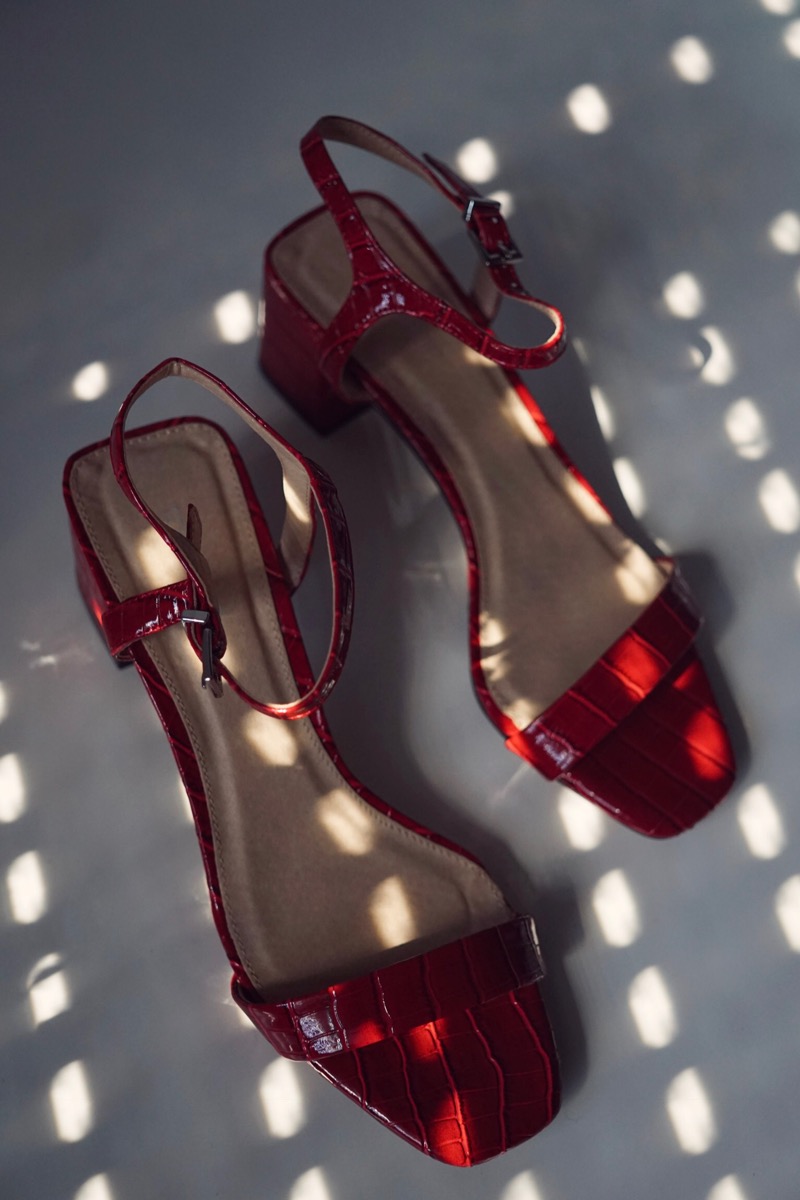 The first time I saw them on the Topshop site and on some bloggers I directly fell in love. The color of the sandals are red but they have a faux snakeskin print. Since animal prints are trendy right now, I wrote a blog post on that topic.
I haven't worn them that much yet but I can definitely say that they are comfortable. Moreover, I love the girly and sexy vibe these shoes give when you pair it with white/beige pants, skirts, trousers and much more. The reason why I choose a brighter color is, that it makes the red pop much more.
2. Sandals with multiple straps by Mango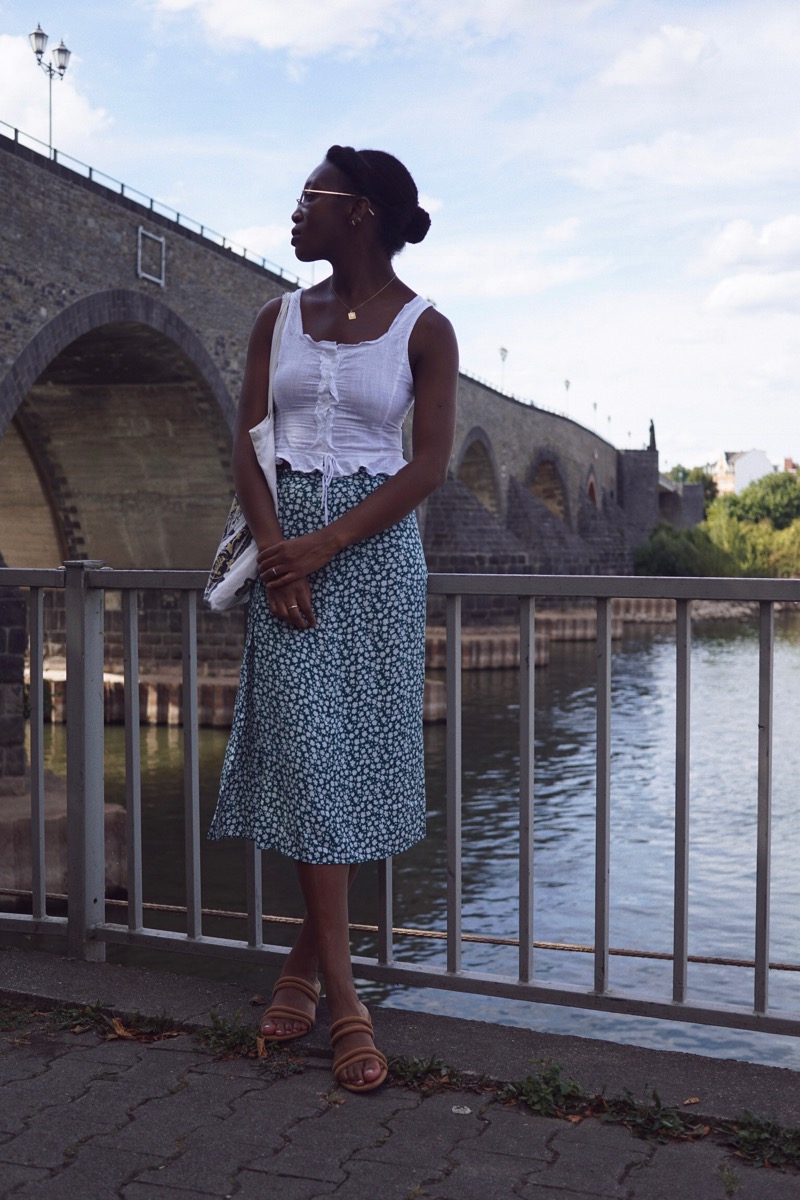 I can just say that these are the perfect nudes for my skin tone. Also, they have become one of my favorites in the past weeks. The heel isn't so high and is perfect for long walks. Due to the nude color, these sandals can give your outfit a  more polished/elegant look.
3. Slingbacks by Heine
These beige slingback pumps are the perfect dupe for the  Chanel pumps with a better price tag. I like to wear the shoes with ankle high pants or a bright flowy dress.
4. Arizona sandals by Birkenstock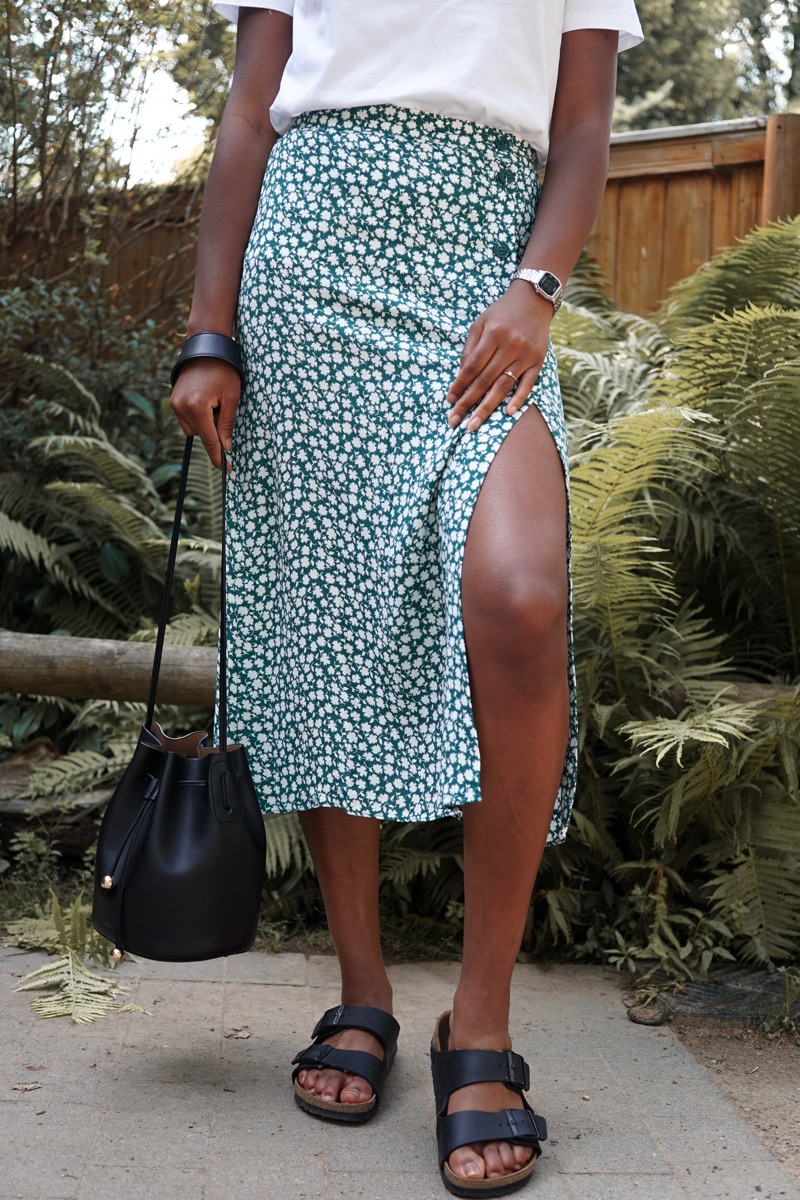 The Birkenstock sandals are my second favorite shoes in my collection because these are the shoes I like to wear If I don't want to try so much or just want to dress my outfit down. It's more for a laid-back style.
5. Yellow Satin Slides by Zara
Last year I bought the Zara slides due to the beautiful bow tie details. Also, I think that these particular slides make your feet look pretty decent. Just combine colors that go well with the mustard of the slides.
6. Miista Hemma White Pump form Williamsburg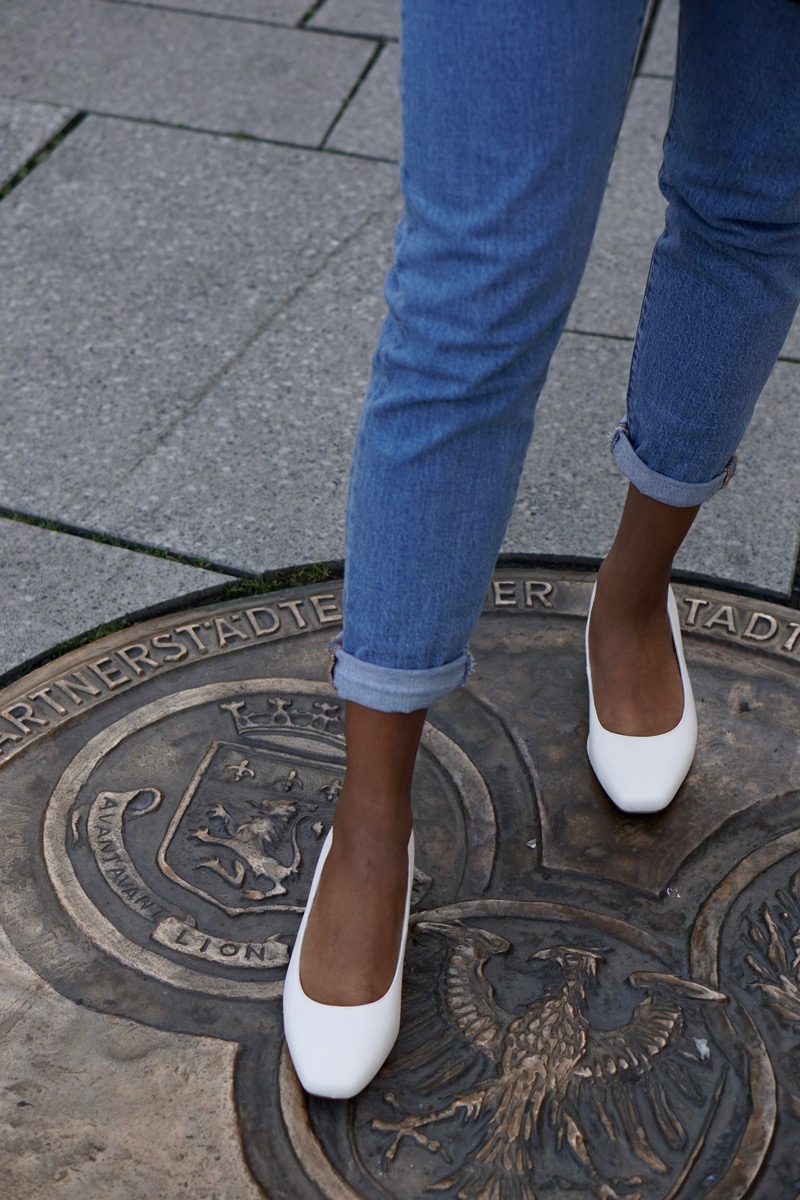 Here are my pumps that are from a brand that is based in London and produced in Spain. The vintage style of the pumps made me buy them on Zalando. In addition, I love the square shaped silhouette and the low cork heel that put a bit of a contrast on the white leather. The pumps go well with jeans, skirts, dresses and therefore, make your outfit put together.
7. Loupe by Dune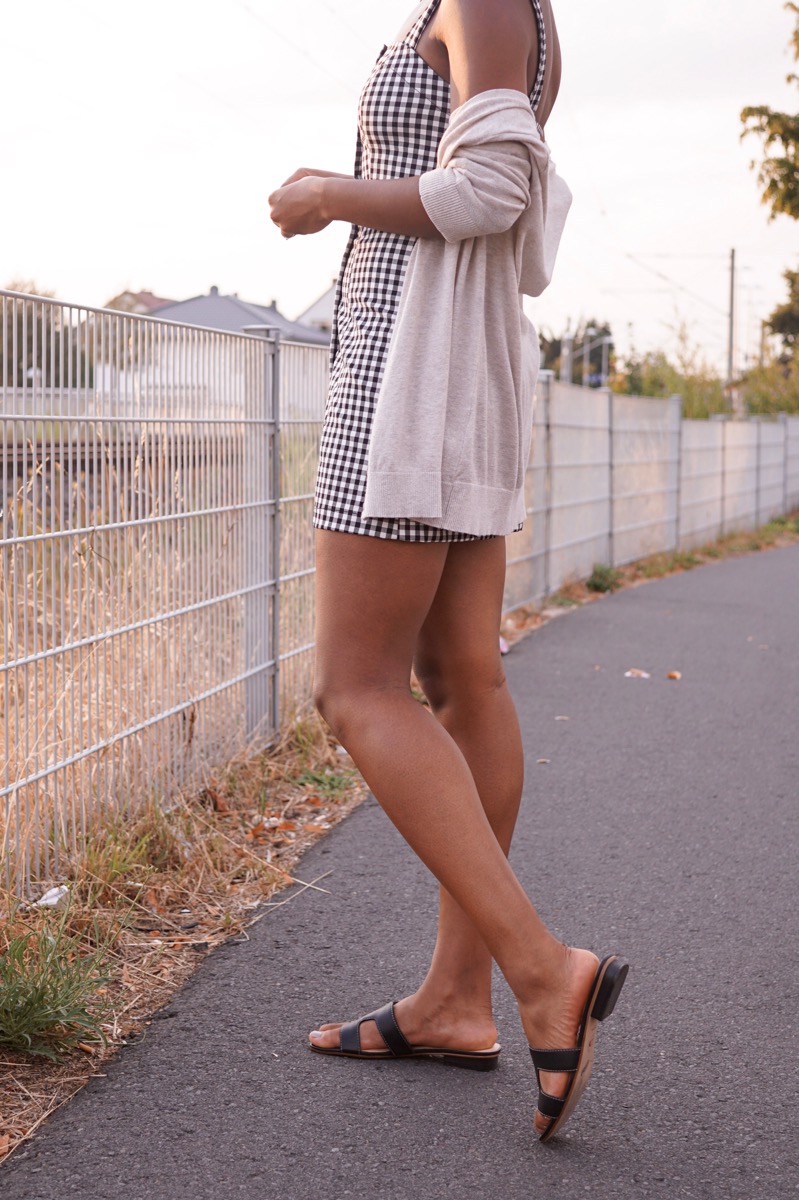 They say the best comes last. And if you could only choose one shoe from my summer collection. I would suggest these sandals by the British company Dune. Because it is of great quality and the design is just classic which means you can wear it every summer. Furthermore, the sandals are very comfortable. And, thankfully there is no need to break them in.
Lastly, the leather Loupe sandals go well with any outfit of your choice. By the way, I am planning to buy another one in the color white.
Which summer shoes do you like the most?
See you in the next post!
Jey <3