Experimenting with bold colors
Experimenting with bold colors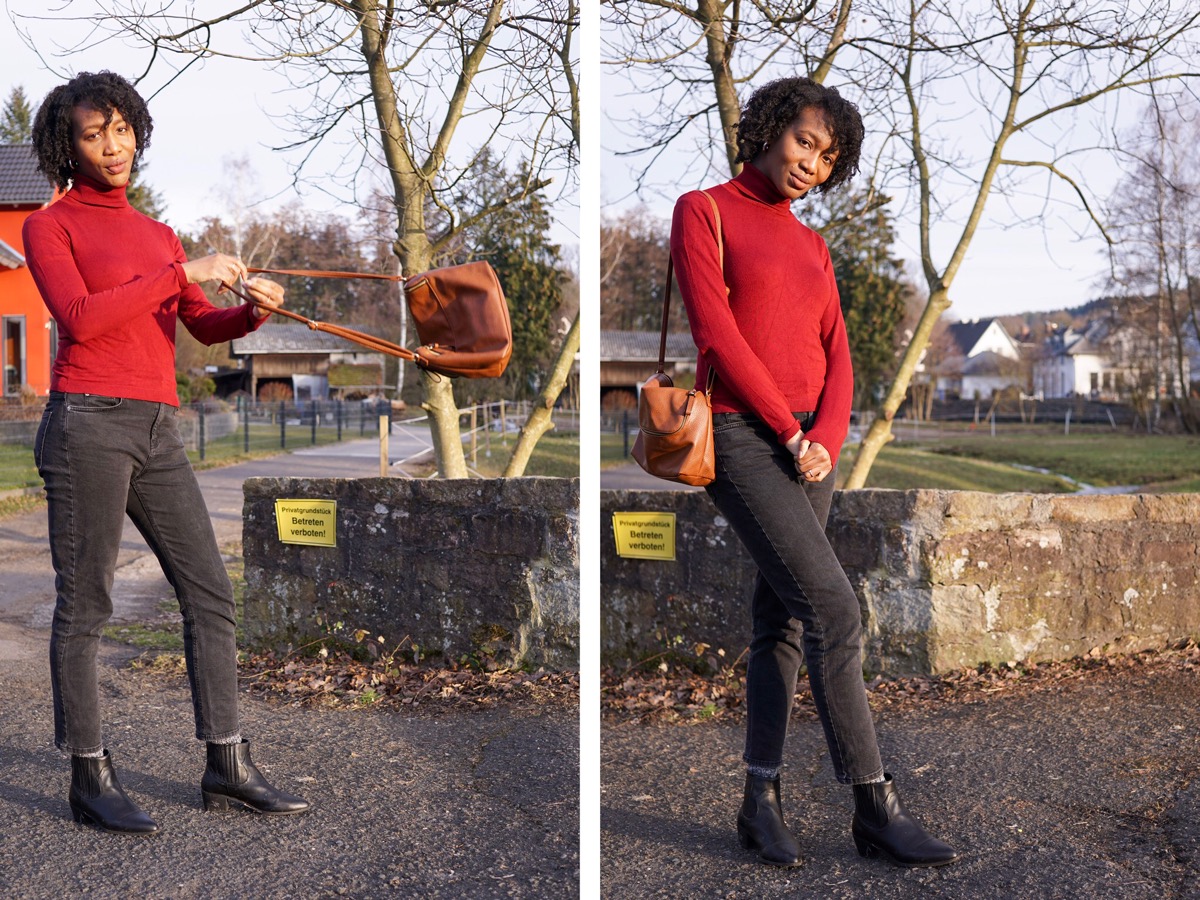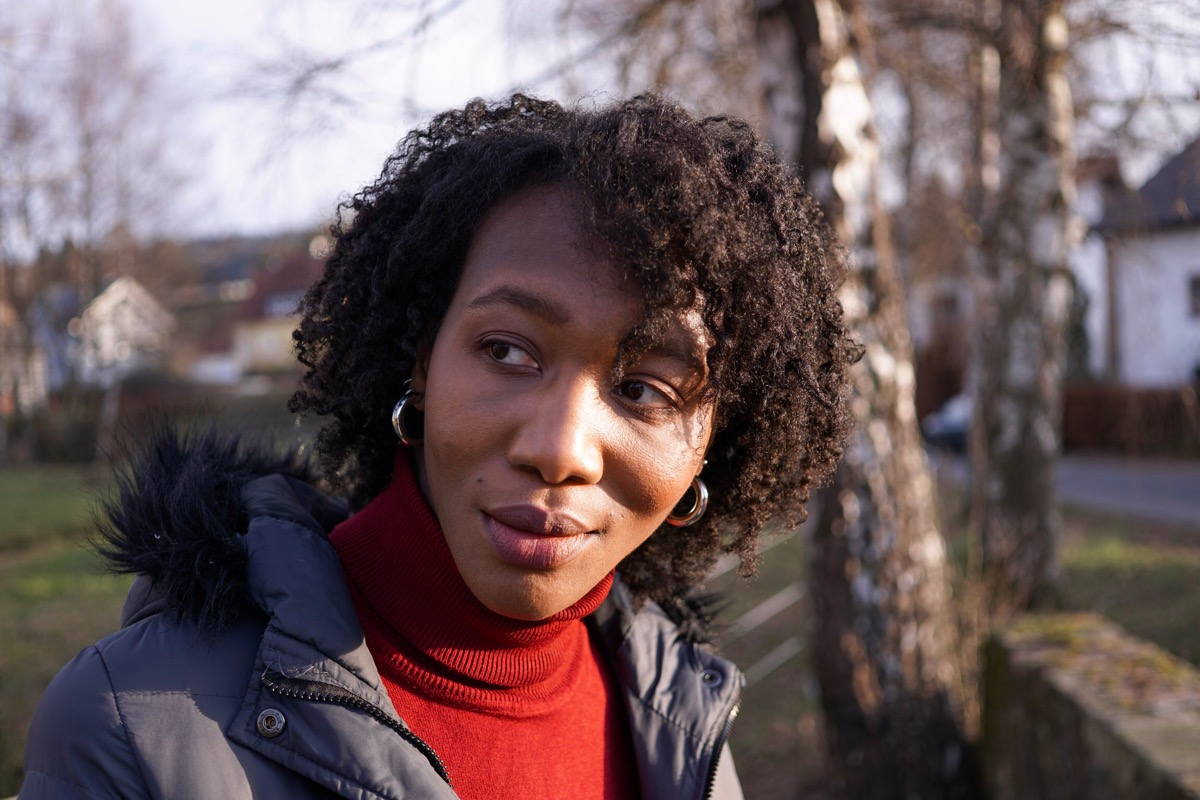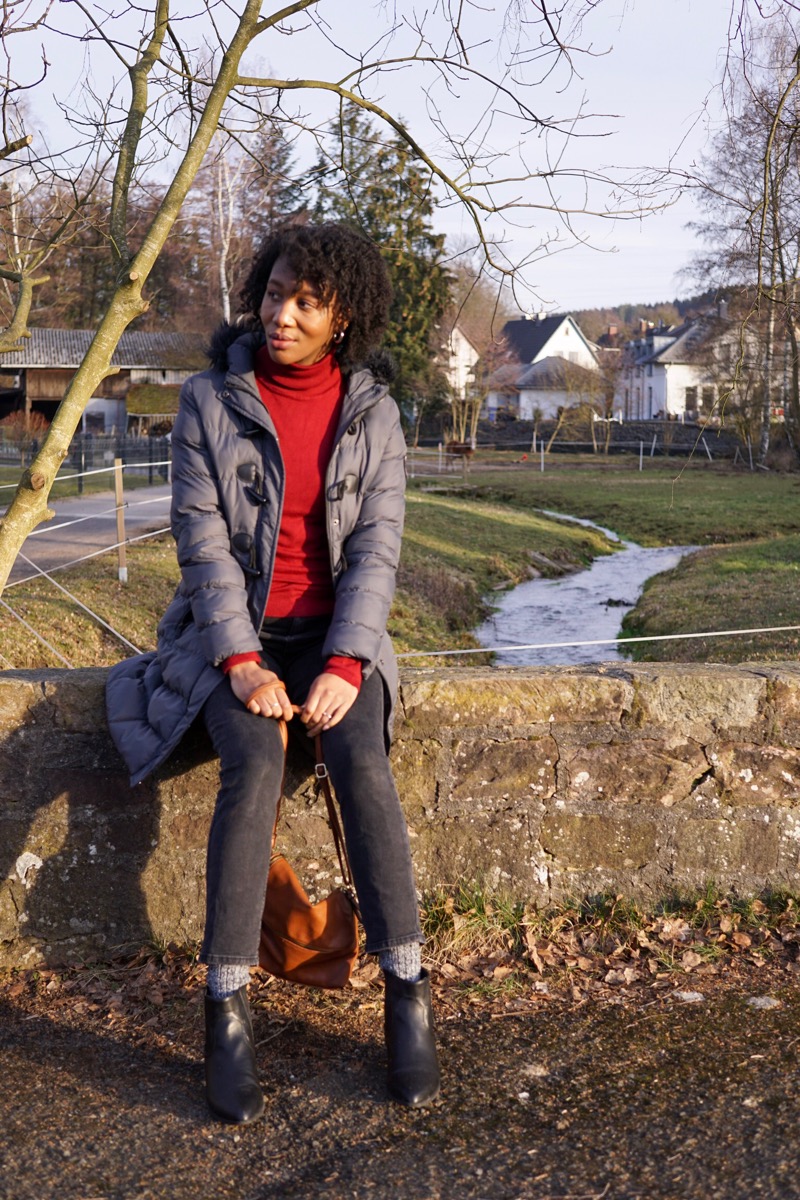 In the colder months, I opt for the same coat and scarf as my safe canvas. Now, as it is getting warmer, I like to experiment with bolder colors. In todays blog post, I want to show you what's underneath my grey coat. Because my winter clothes tend to be grey, white and blacks.
To add some color to my outfit, I picked this new turtleneck sweater by Pull&Bear via Zalando. You must size up because the sweater is very small. I bought a size M. I instantly fell in love with the dark red color. And this is the first red that suits my skin tone because brighter reds with a blue undertone make my skin look ashy – haha! Also, I wanted to mention that I like to inject new pieces into my existing wardrobe. I also don't believe in buying the same or similar stuff only for the sake of fashion. I find it even more interesting to style a piece that you have in several ways.
Underneath the burgundy sweater, I wore a shirt to keep myself warm. Furthermore, I styled it with my favorite pair of black jeans and some ankle boots. In addition, I didn't want to tuck my hair back as always and left it in its curly state and let the bangs out. Finally, I wore silver thick hoops and finished my look off with a slouchy brown bag by H&M. I bought the bag again because my old one was broken. I really can't wait to style this burgundy sweater with beige pants or with my vintage Levi's jeans and white Converse Allstars. I hope you enjoyed this look!
See you in the next post!