A day at the Kotlina Beach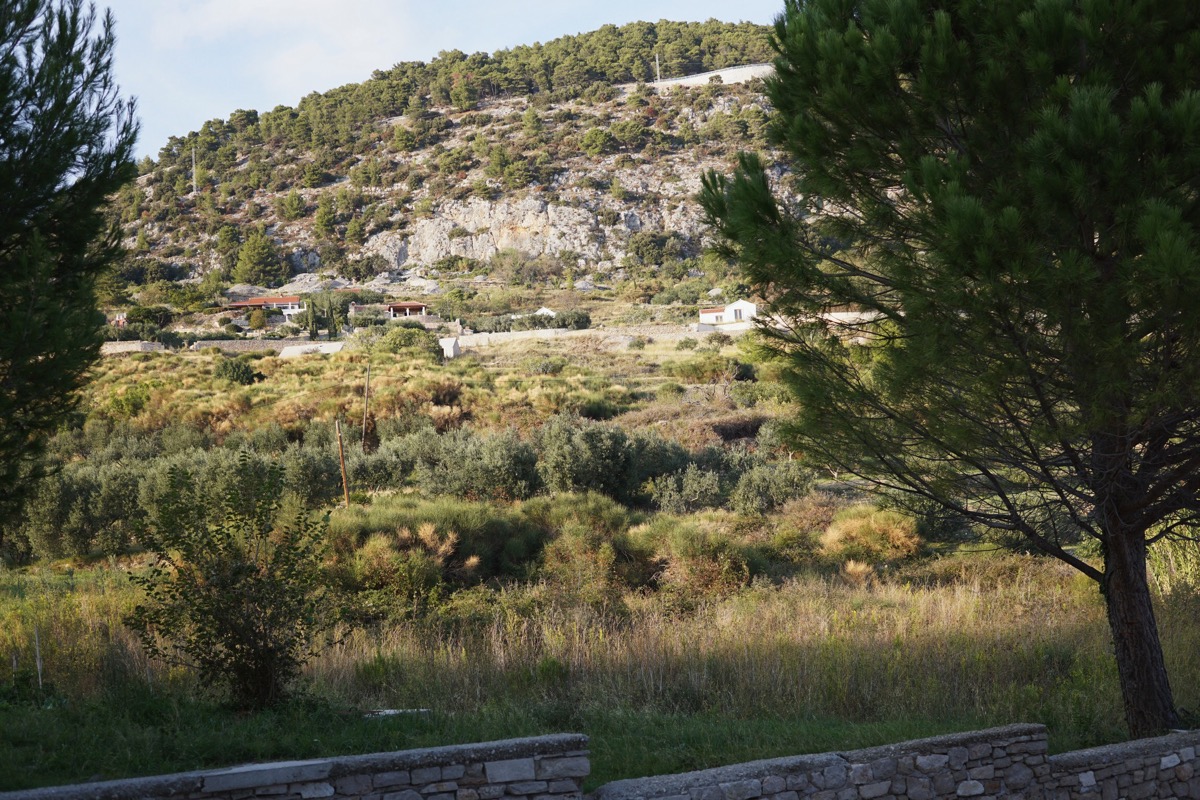 On Thursday, we visited the beautiful Kotlina Beach.
You can find this picture perfect beach if you head east from the Bol harbor. Then you pass a restaurant called Ribarska which was closed on that day. We took another way and passed an old school that was sprayed with graffitis and walked the stairs down and saw the beautiful Kotlina Beach on the right.  If you look on the right side, you will see the other beach that is called Bijela Kuća beach. A cliff separates the Kotlina beach from the Bijela Kuca beach. Also, a stony path connects both beaches.
The Kotlina beach was our favorite because it wasn't crowded like the other one. Furthermore, the beach offers some shade and is as I said picture perfect. Besides, we stayed there until the sun sets down
At the end, we hung around the ancient chapel of St John & Theodor, which is located to the beach. Thankfully an old German couple was so friendly to take photos of me and my fiancé.
Feel free to read my first post of Bol. 🙂