The it-shoe: Strappy kitten heels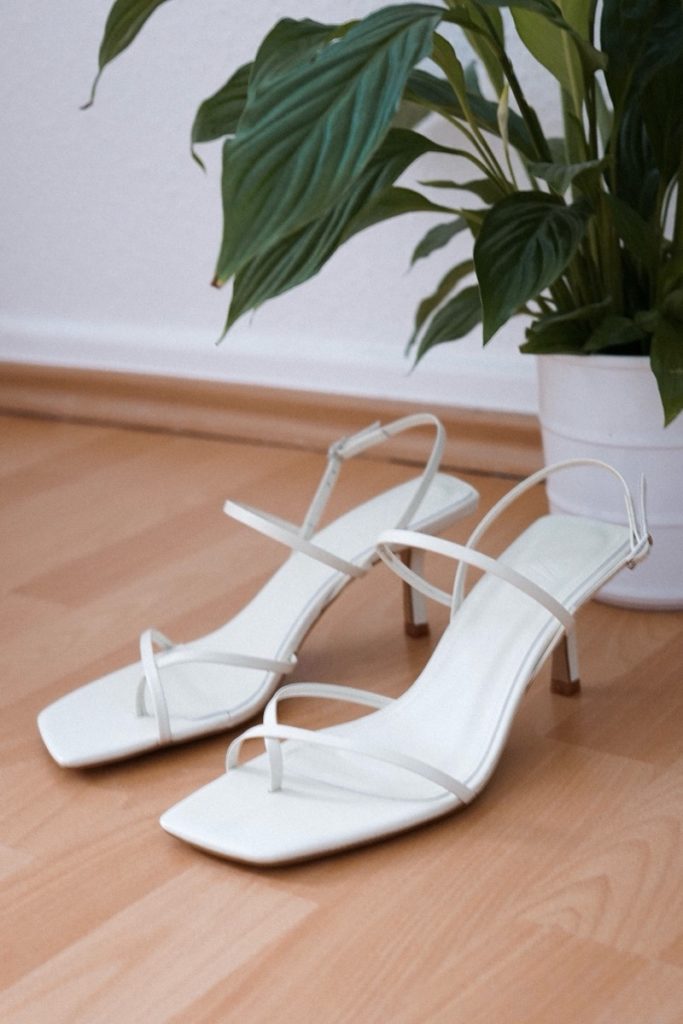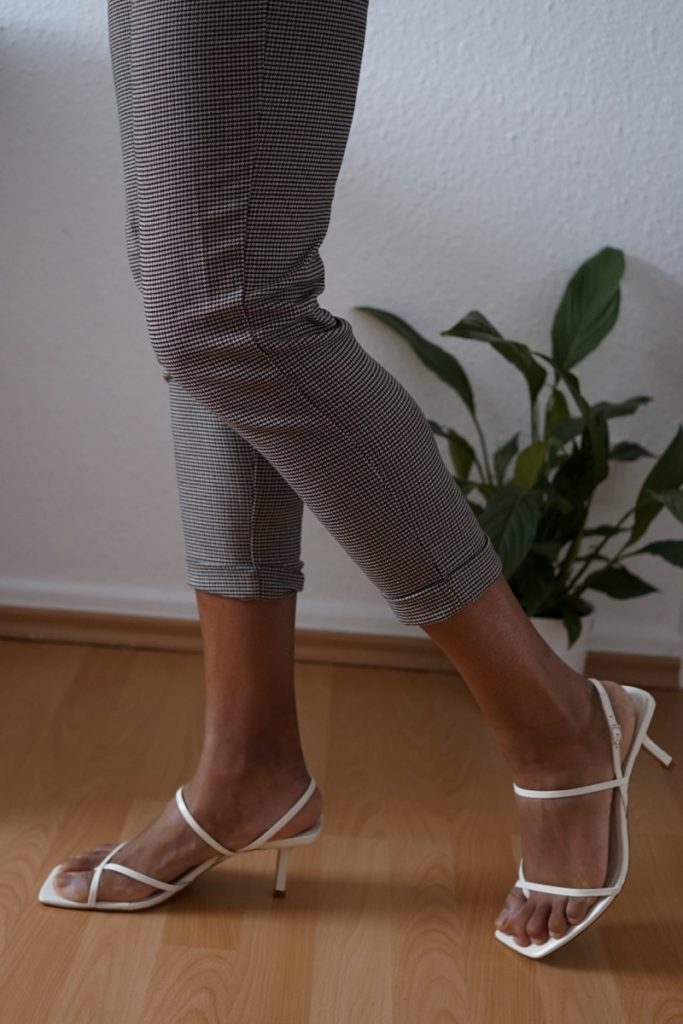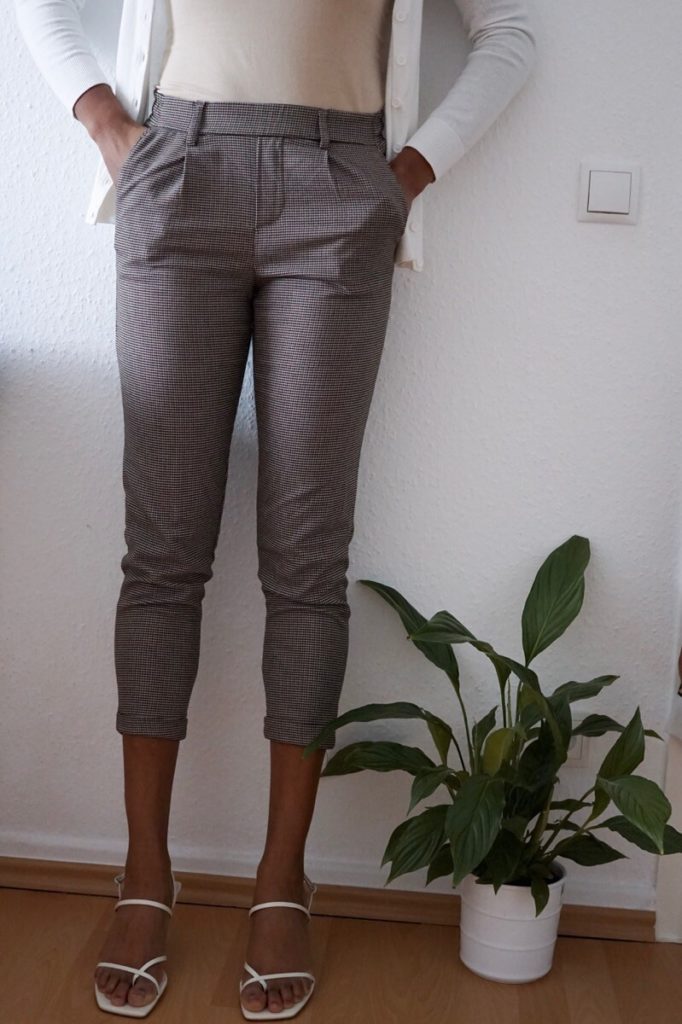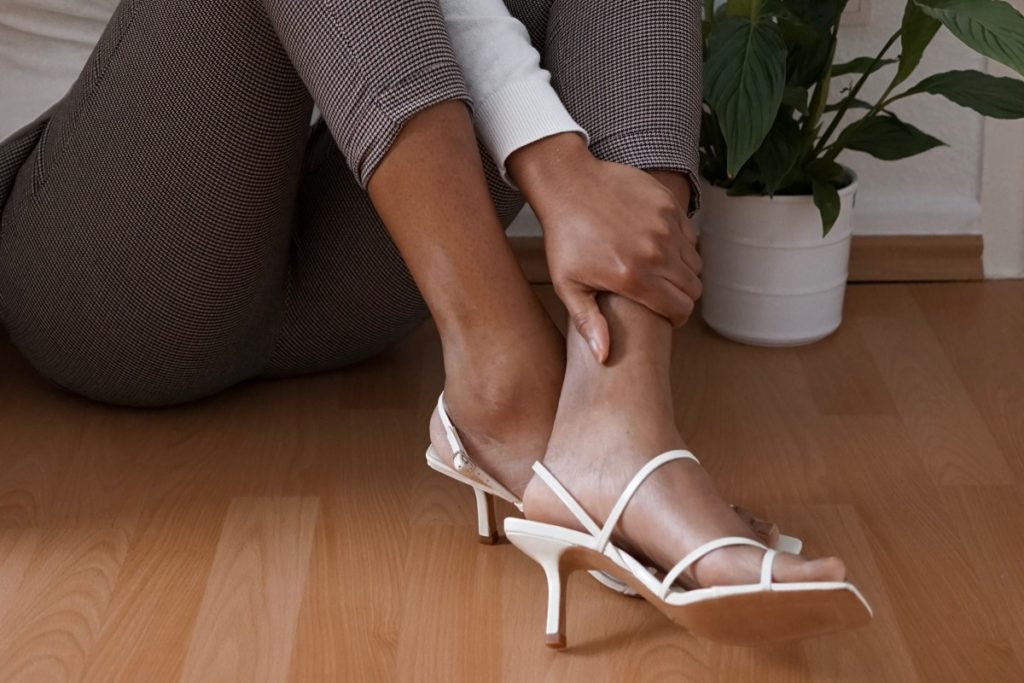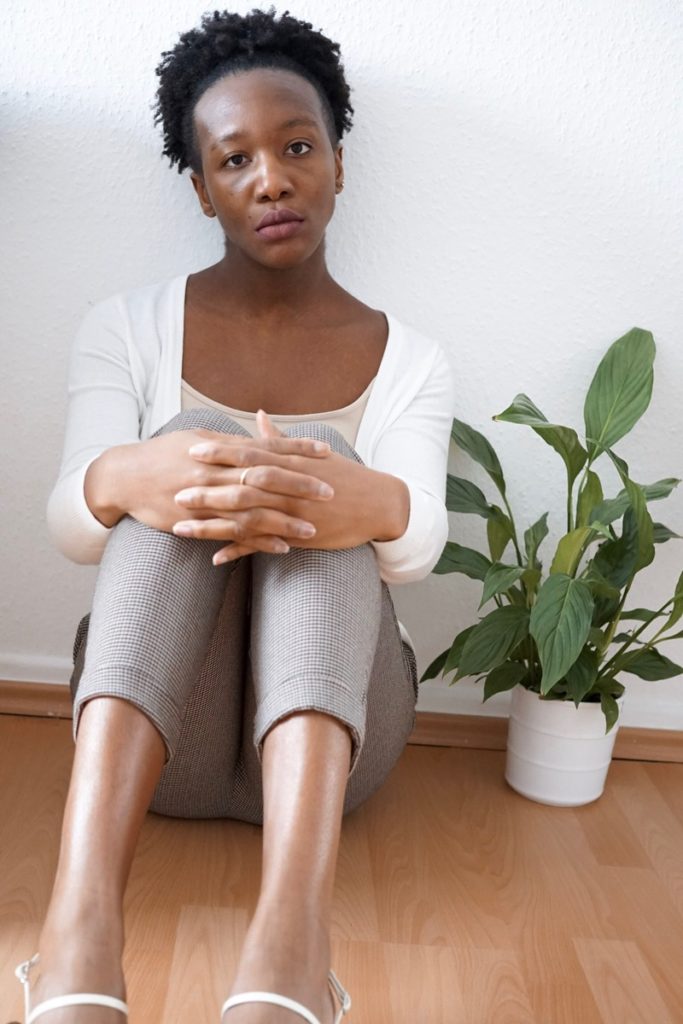 The strappy kitten heels are the It-shoe that everyone and their mommas need in their wardrobe for spring and summer 2019!
I am sure that you have seen these shoes on many bloggers and fashionistas. The sandals are very 90s inspired due to the style and especially the tiny kitten heels.
What I love about my strappy kitten heels
The ones that I have on are from Zara and are only available in this milk white color. But brands like Topshop have similar sandals in black and red. Mango currently has a white and orange one. I was about to buy the orange sandals because the color looked good on my skin. In addition, the Zara and Mango sandals look like the infamous Row sandals. But these ones have a more affordable price tag and look expensive.
I love the overall square shape and the minimalistic style of the Zara sandals. Furthermore, the heals have a mid height which I've worn at home, to test how comfortable they are before keeping them. And, I can't believe that I've become a fan of kitten heels because I preferred chunky heels. Lastly, the sandals are made of leather and cost 56 EUR.
How to style this 90s inspired sandals?
I don't know where to start because there are no limits because these kitten sandals can make any outfit look instantly put together. Therefore, I can see myself styling this with a flowy midi skirt, ankle jeans, a summery dress and lots of other stuff. Also, I will go with brighter colors like white, pink and blue. I wish the weather would be kind so that I can finally rock these sandals and leave my trusty grey coat in the cupboard.. ugh!!
SHOP THE SANDALS
Here is my list of other beautiful sandals for every budget. I looked for different colors, prints, height and styles.
And here are a few Zara links:
*some links are affiliate links!
Lastly, are you a fan of the 90s kitten heels or do you prefer a chunky heel?
See you in the next post or read my last post here!